Discussion Starter
·
#1
·
Got picked up by Thornback (Paul) at 9am for a wee West Coast sesh ,off we went with no real plans but see what happened along the way!!
Arrived at Fortwilliam and got some supplies from Morrisons and decided to head to the ferry beach accross the loch at Camusnagaul,set up a the rods to see what was about ,tide was full in and had just started ebbing so got ready for a few hours to try it,
First fish was a Doggie to Paul then a coalie on the wee rod to me ,so blank off time to enjoy it now,weather was great a bit oh a breeze coming up the loch but nothing to much and the rain seemed to be going over us with just the odd spot now and again.
The fishing started picking up although nothing big but enough to keep us interested with steady bites all afternoon .
We ended up with 9 species for the afternoon Thornbacks,Cod,Coalie,Dab,Mackerel,Whiting,Lsss,LSDs and Pollack nothing over 2lb but good fun anyway most caught on Mackerel/Bluey or sandeel combinations.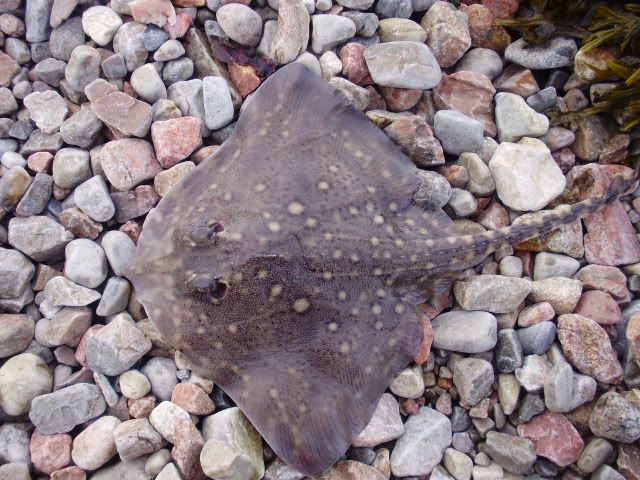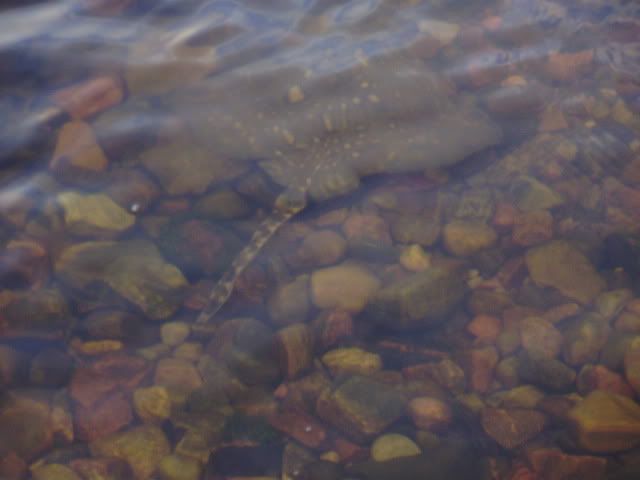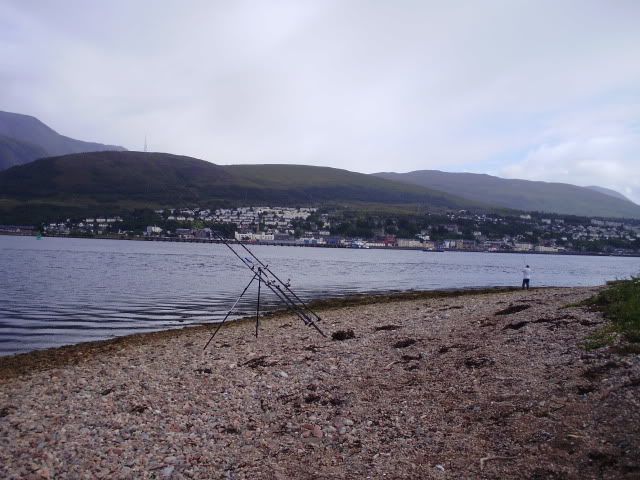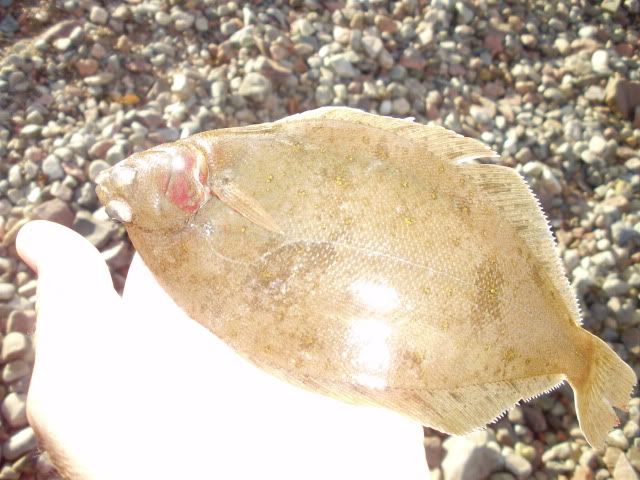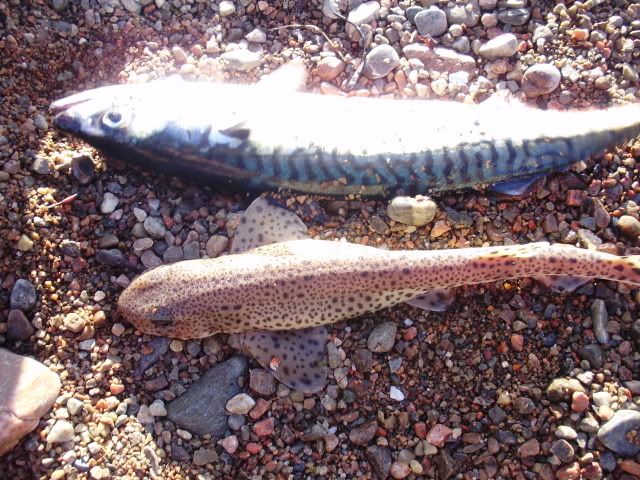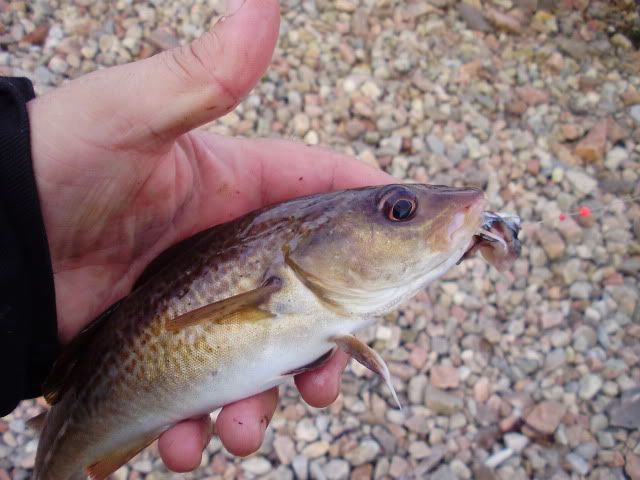 Decided to head down to Lochaline and try the West pier for a few hours at night ,arrived and it was a cracking night weather wise.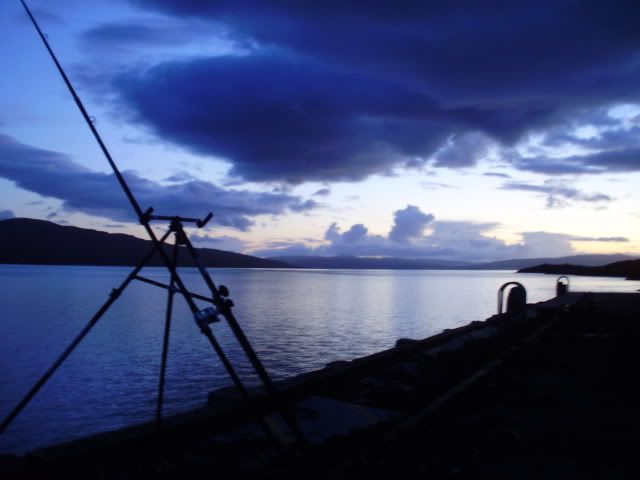 But that was that ,think we had three bites between us and nothing hooked ,still a nice night and the porpoises were working just off the pier so nice to see,packed up about 11pm as the wind was picking up ,pitched the tent and got the heads down Paul in the car me in the tent and the weather realy turned nasty with wind and rain all night ,got up at 07.30 and it was still drizzling so headed over to Jeans for a Haggis special and a Barge special each before driving all the way home again.
So a few fish in the afternoon and a beach i will return to in darkness and try again,So a big thanks to Thornback for the taxi there and back and as usuall the craic and company made it a good trip.