Discussion Starter
·
#1
·
I started off today paddling straight for 2.5km to look for a wreck I hit the way point then did a spiral search which wasn't easy with the tide running. I searched out in all directions about 70m and found nothing apart from a lumpy sea bed, maybe it's silted over, but what ever the reason I had to call it a day. After a little thought I decided to miss out the next mark and paddle down tide and out for another 4km and try a little fished wreck which often holds some cod. I had an awful time to begin with first drop got snagged lost a weight, mini hokkais and a jelly, next drop lost a set of fatboy hokkais. Tackling up cost me 500m to paddle back against the tide which so still running at nearly 2 knots, neaps this week as well. I was thinking this is going to be a blank at this rate. Another set of minis went 23m down, at last a hook up!
A nice codling.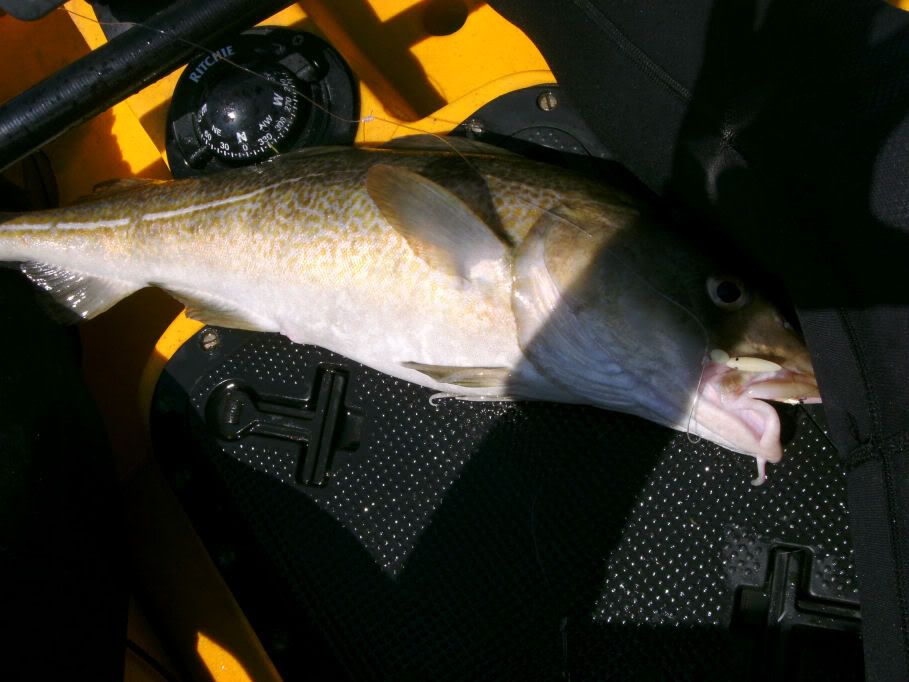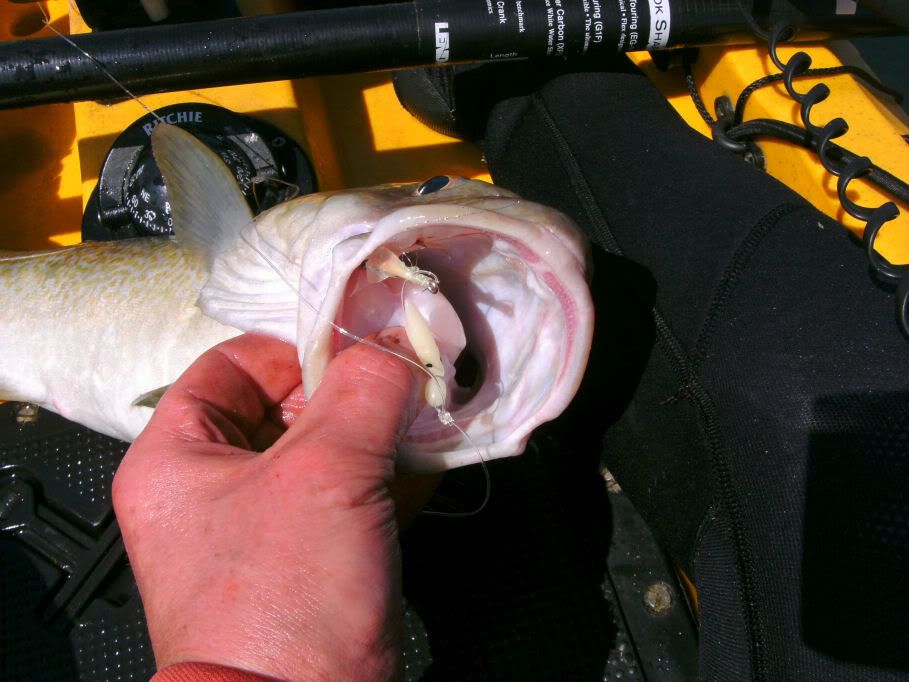 I needed a break from paddling, a bite to eat and a drink, so down went the anchor for a while. In my cool bag I had 5 vintage frozen lug which I'd bought in January together with 3 squid which weren't quite so old.
It's like bites all the time mostly from pout but some nice codling mixed in.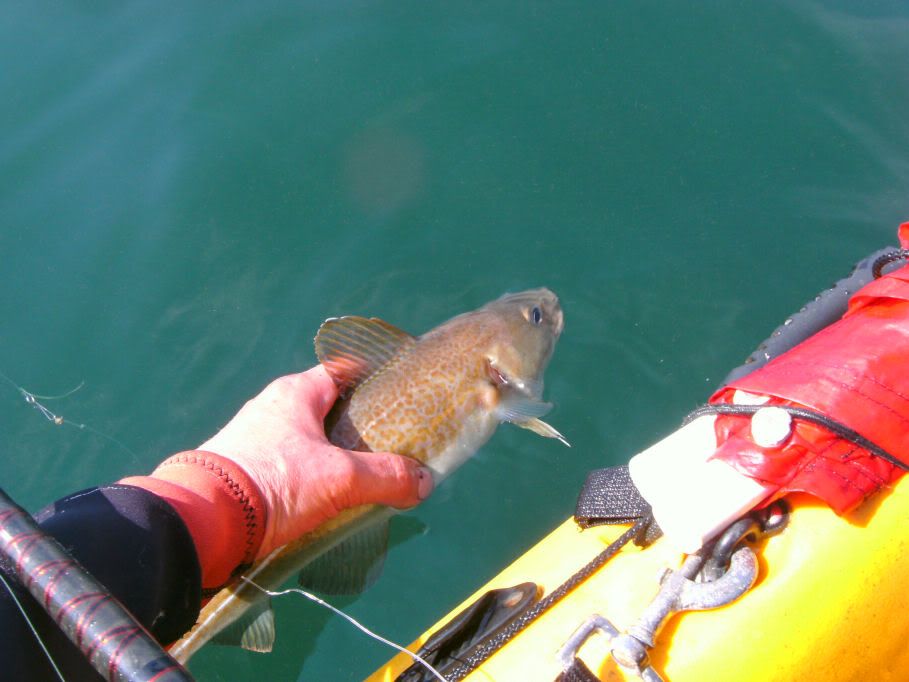 A lovely day to be out.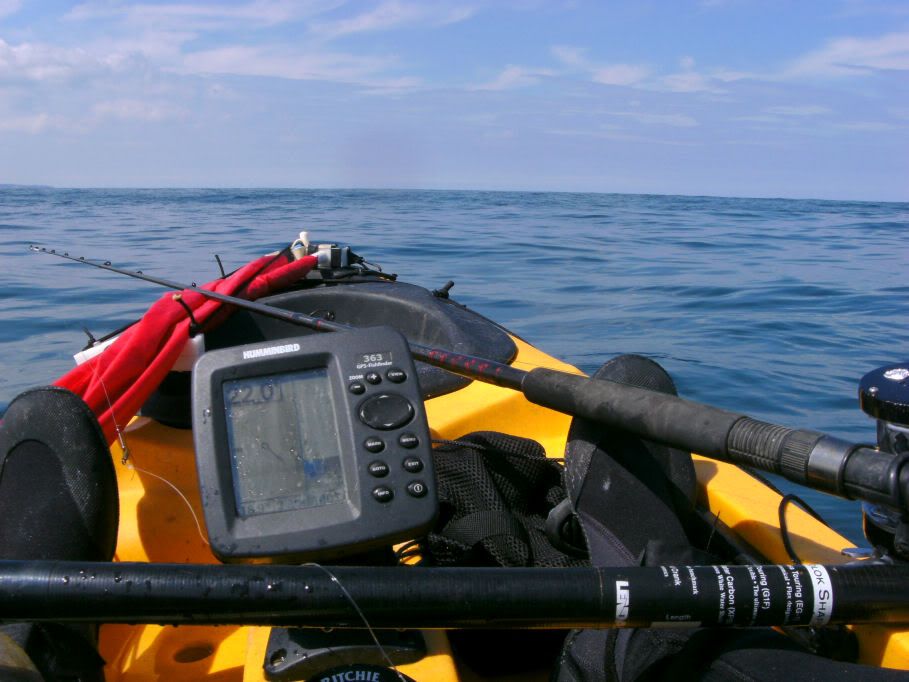 The tide didn't slow down until 4p.m. 3 hours after the high. So back to drifting until the ebb got too strong.
My last fish was this codling about 3lb which I returned.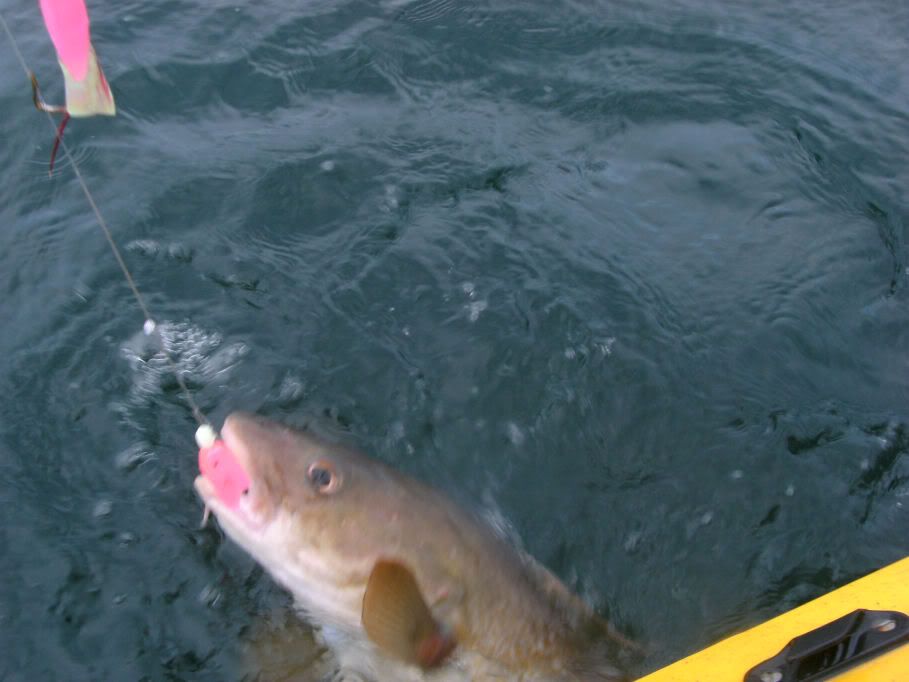 cod vid
And 2 to take home.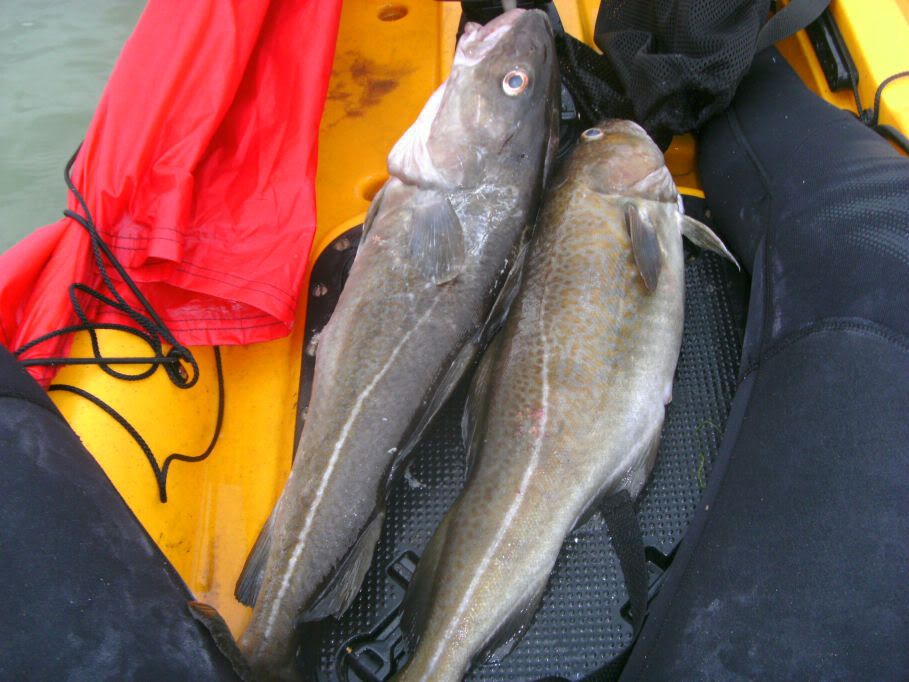 Back on the beach this steamed pass, I shrimper I guess.