Discussion Starter
·
#1
·
Well at least it was a gentlemans start to the day sailing at 10am :clap2:
The weather was not to bad as we set of to a new mark north west of Lundy which Dave the skipper wanted to give a spin.
After a good couple of hrs steaming down we arrived and started fishing. Despite the lack of wind there was a good sea running which made it a nightmare trying to bait up with live sand eel which we all started with.
Fish were soon being caught, my first effort turned out to be a nice ballan wrasse which Davetook a photo of. I did manage a bass but the weather was turning and with my horrendous drive back from Bournemouth the day before I decided to become cheer leader and photographer or sorts.
An idea of weather conditions.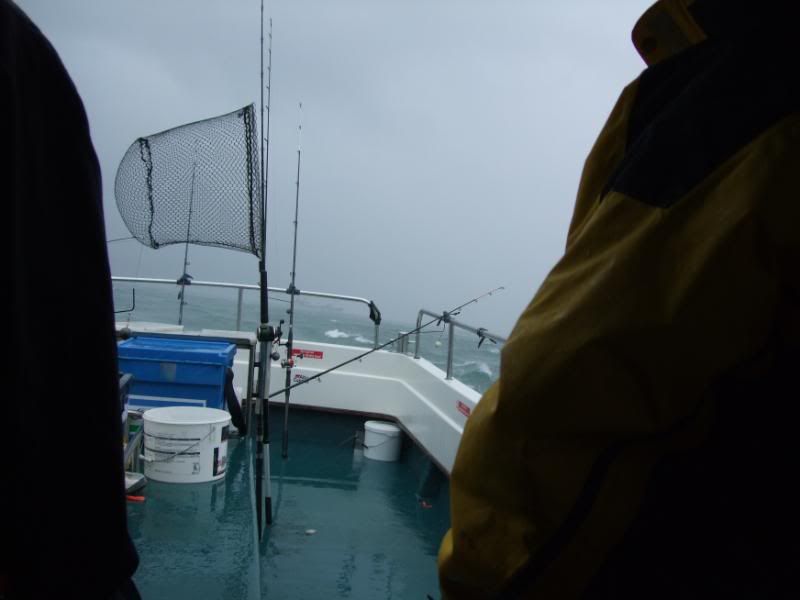 Marcus in action, notice new floaty!!!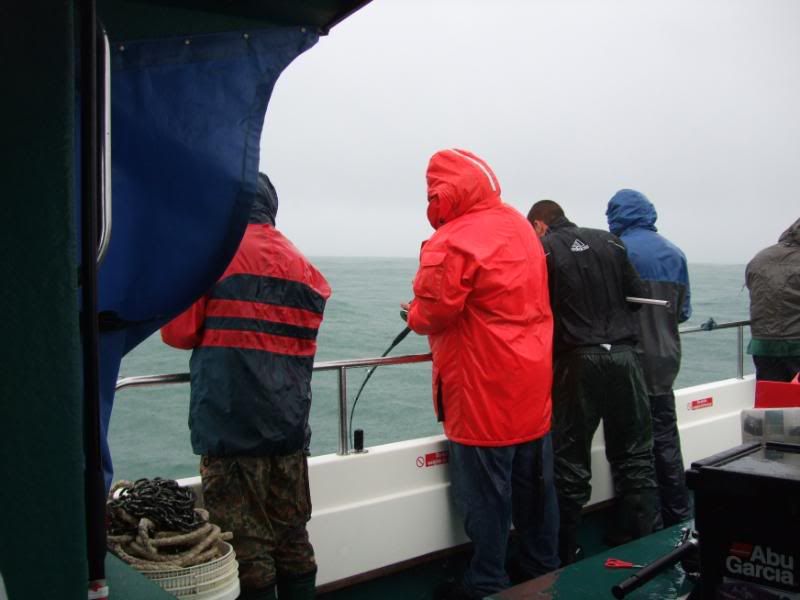 The fish
It was wet, wet, wet with rain and sea spray, we must be mad
End of day line up, by this time I was to knackered to join in!!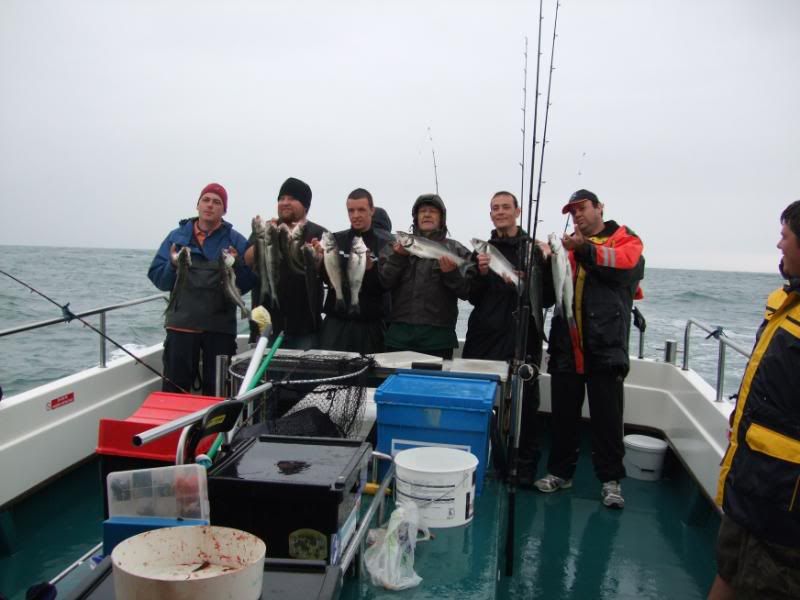 It was a great days fishing and a fantastic new mark which weather permitting etc I hope Dave will return to next week.
PS. Welshwarrior did have a bass which was in size but returned.