Discussion Starter
•
#1
•
The wondering MASAC visit OBAN in search of spurries
1st June 2018 – 3rd June 2018
Day 1
3 of us decided a few weeks ago we would try and target some spur dogs up in Oban.
The 1st weekend in June was soon here and we set off around 0500hrs from Huddersfield. We were soon up around Loch Lomond for our 1st stop. All desperate for a pee we had to pay the ferryman/women 30p for the privilege.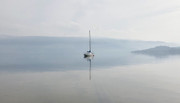 We were soon back on our way. Rather than go the normal way around Loch Lomond we elected to go the better way up through Glencroe, where we stopped for a spot of breakfast at the top.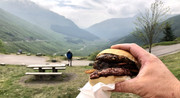 Next stop was Dunollie Castle in Oban.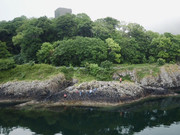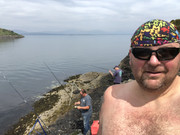 Here we would fish the afternoon ebbing tide. The weather was fantastic and sun cream should really have been applied. To say things were slow is an understatement. Both Dave & Pete blanked, however BigCol managed 3 thornback rays the biggest going 6lb4oz.
I cannot remember fishing in deeper water, my 5oz lead & bait took 25 seconds to hit bottom.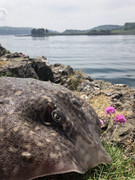 We packed up around 1730hrs & headed to the digs. Showered n shaved we headed out so sample the nightlife of Oban.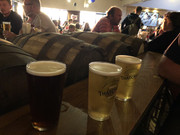 Day 2
Today's mark was to be Dunstaffnage Castle just a mile or 2 out of Oban.
Again the weather was fantastic and sun cream WAS applied. We fished the channel where the boats leave to marina.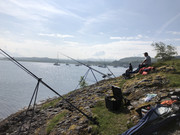 Dave was soon having his "imaginary" bites, however 1 of them fell off as he lifted the fish out. Not to be deterred he was soon reeling in another doggie, this 1 was landed safely.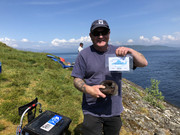 Pete then got bored and went spinning for whatever he could find. He soon found a pollack and then Dave had a spin & found another, where as BigCol had 5 mins of it and got bored. Pete then managed a small doggie.
That was it really another great location, however not great for us on the fish front.
Sunset from outside Spoonies, I can't ever remember a better view from a Spoonies.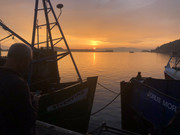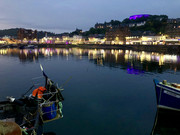 Day 3
Today the plan was to fish a couple of hours up to high and a couple of hours back down.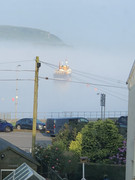 We headed again to Dunollie Castle & the deep water. It was a lovely misty morning & with high tide @ 0910 we were in the water for 0700hrs. Again it was dire for both BigCol & Dave however Pete managed 3 small thornies today. We packed up @ 1130hrs and headed home.
As you know I take my tech with me when I head off I did a small video however just a quick warning, make sue you have a good hold on your drone when hand catching, them blades are quite sharp and spin a bit quick lol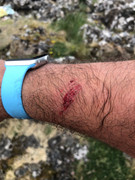 Not the best of trips but a new place for BigCol to try again.
Despite the poor fishing it was a great few days away. No doubt we'll be back sometime soon.
Cheers BigCol.