Discussion Starter
·
#1
·
Just back from a 20 lug trip.
It was a bit bumpy early on with the wind over the tide, but there were no white horses and it was refreshing to be out in a bit of weather!
Fishing 3 a hook hokai rig with a lug on each hook, drifting at 2mph I could not hold bottom with a 5oz lead in 35 feet so I doubled up the leads put fresh bait on and got mugged by this little chap on the way down
More fresh bait and a downtide lob put the leads hard on on the bottom for the first time and straight in.
A nice 4lb Cod!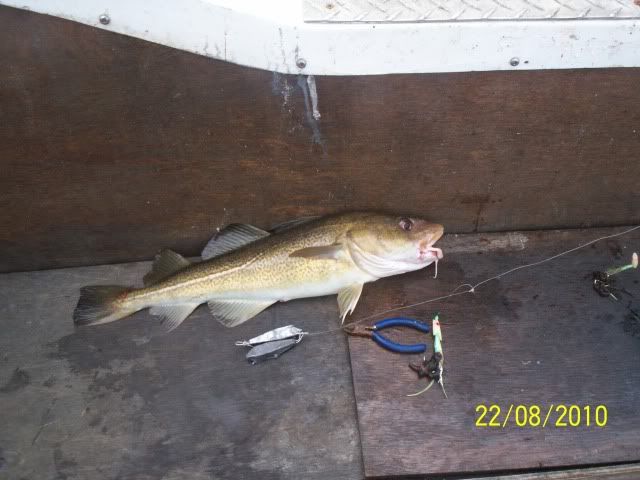 Then I lost both leads and the bottom hook and on the next next drop caught this tiny codling.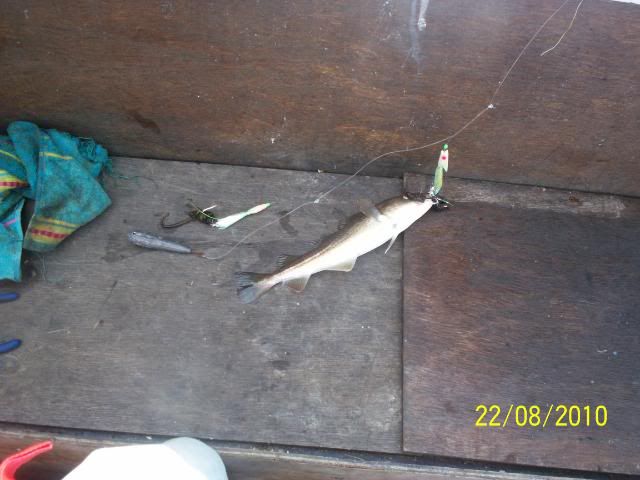 And that was the bait finished all in one drift.
It doesn't get much better than this.