Discussion Starter
·
#1
·
Wind eased off and after today the forecast doesn't look too good so i made the most of it and took the long walk down through the haunted woods...
got down on the beach by 11.00pm armed with squid and sandeel. Lovely evening with just a small swell (that would change!!)
Unfortunatley it was a night of camera malfunction...the camera playing up and only taking one timed photo, then battery going, mobile phone used till battery went then back to camers - turn on and point and hope pic got captured before turning itself off so photos not good!!
just before low the account was opened with a great small eyed of 8 3/4lb happy days...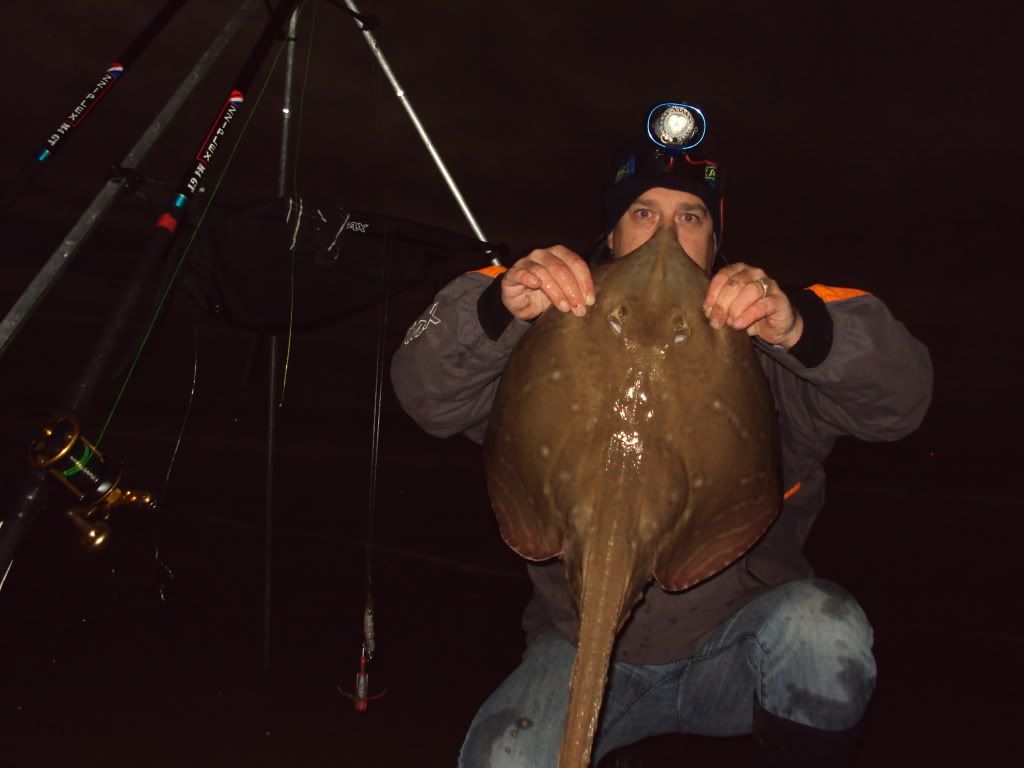 had a smaller one next of a couple of pounds with a couple of dogs...unbelievably after the last session bearing in mind i'm only about a mile and a half away i only had 3 dogs all night.
next up was a 5 3/4lber that gave a cracking slackliner
i thought at one stage i'd managed to impail one of those mudfish too, much to my disgust!!! was only a wanna be codling in the form of a whiting though!!! 1st of the year and an omen perhaps that i should be spending some time with them too!!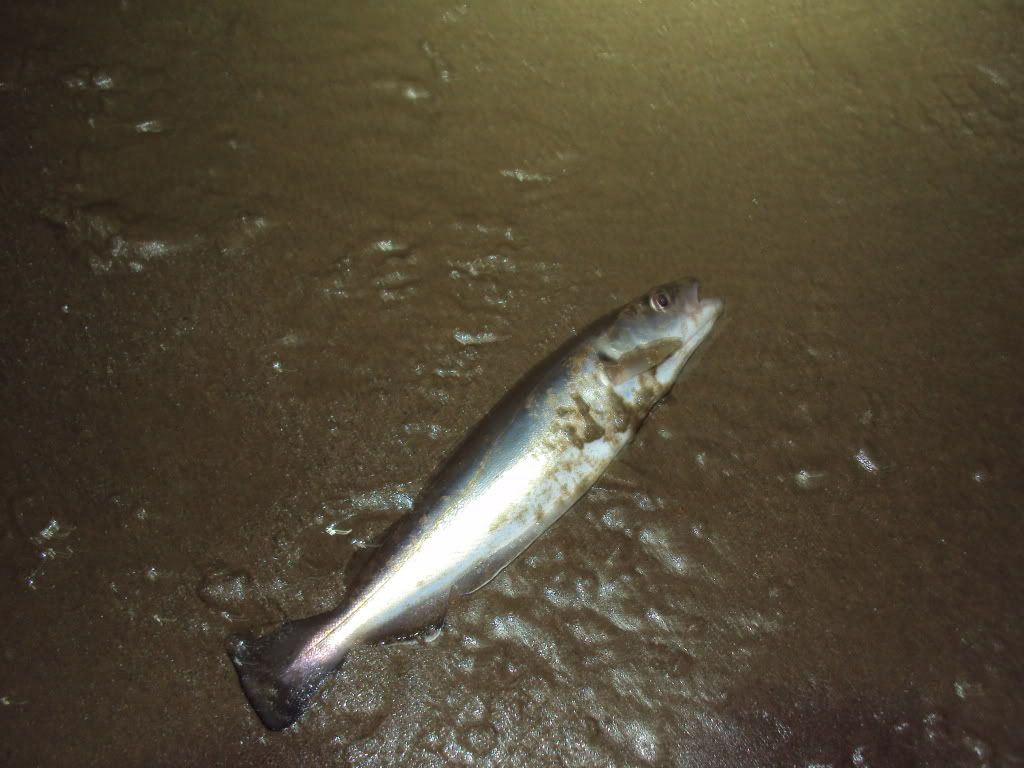 Then managed to connect with something that felt well heavy and actually swam uptide with me attached...will never know what it was as my leader knot parted but thoughts are with a good blonde or hefty conger that didn't want it's photo taken!!angryangry
at the death i managed another small eyed of 6lb.
again a cracking night, full moon so it was really bright and pleasant...by now the swell had really kicked in and weed was becomming a pain so trudged off on the 40 minute walk back to the car and fell into bed at 4am.
John