Discussion Starter
·
#1
·
With the swell dropping and water clearing we decided on another bass session. I must admit that when I saw the conditions I was not overly optomistic as I felt there was too much swell. However the gruesome twosome, Dan and Damo told us that they had caught bass in far heavier conditions and that we just needed to apply a bit of effort.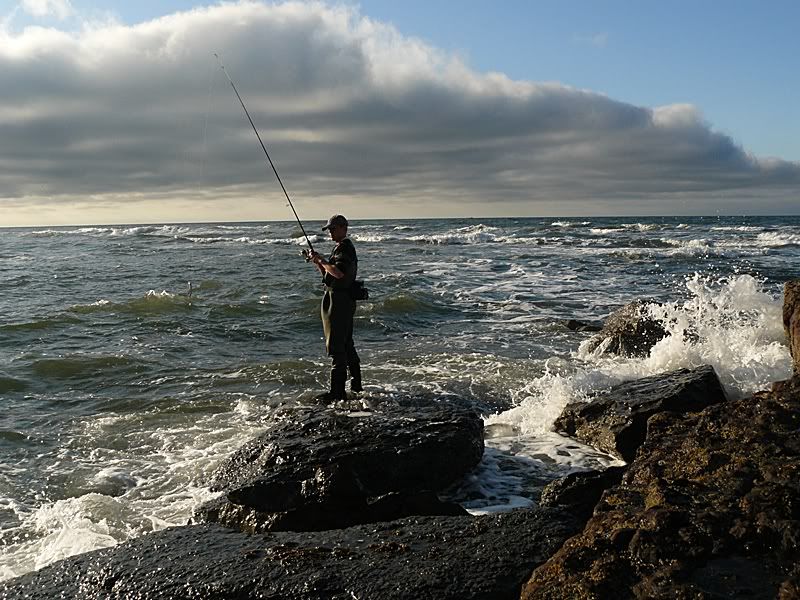 The first few hours were fairly boring with not a single take. Then as dusk began to fall Dan took the first fish of the day on his trusted Yo Zuri Crystal minnow.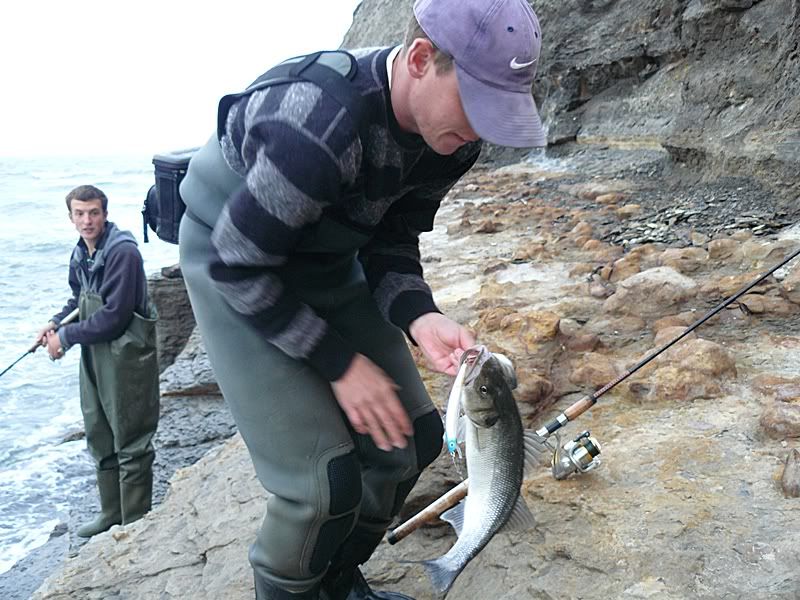 For some reason Dan then vacated his spot, so I quickly jumped in and it wasnt long before I hit a nice fish of 4lb that gave me a bit of a run around before I got it on the shore.
Dan then decided to come back and join me and he was soon into a second. As the light faded we all hit more fish and it was clear they were feeding very close in, with my second taking the plug just as I went to lift it out of the water.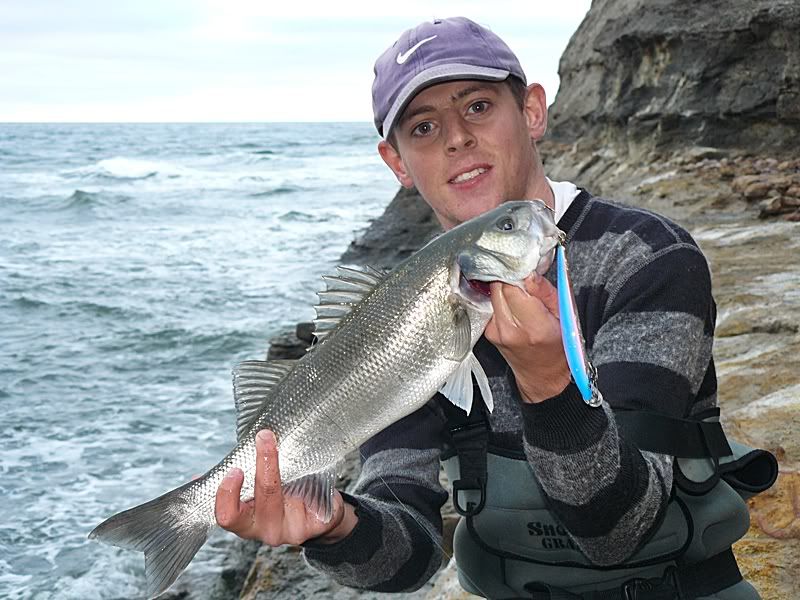 Mike who had been struggling with the zonk, changed tactics and soon found a bass and a herring on a maria chase bw. However the lure of the day appeared to be the yo zuri crystal minnow with myself and Dan taking 3 bass each.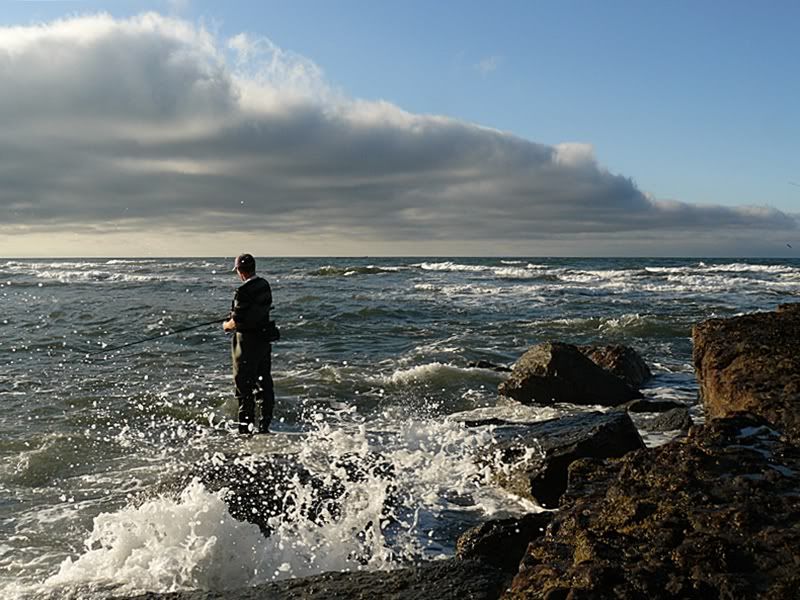 Another great evenings fishing on the Yorkshire coast, and hopefully bigger bass to come in the next few weeks.