Discussion Starter
·
#1
·
Not been able to post for what seems ages now, bad weather and personal circumstances have meant a distinct lack of fishing.
But that all changed today, no or very little wind forcast, we were getting out!
On the way out I asked John the skipper of Sea Leopard "How's the fishing been?"
His reply totally knocked the wind out of my sails, "Well it was excellent up until this latest set of big tides, I was out yesterday and all we had was Mackerel."
My god hope today is better.
John steamed for an hour and a half and we were at our first wreck, over went the shads and sidewinders, fish on the first drop, a reasonable Pollack for John.
Second drift another few fish, including a Cod for John again.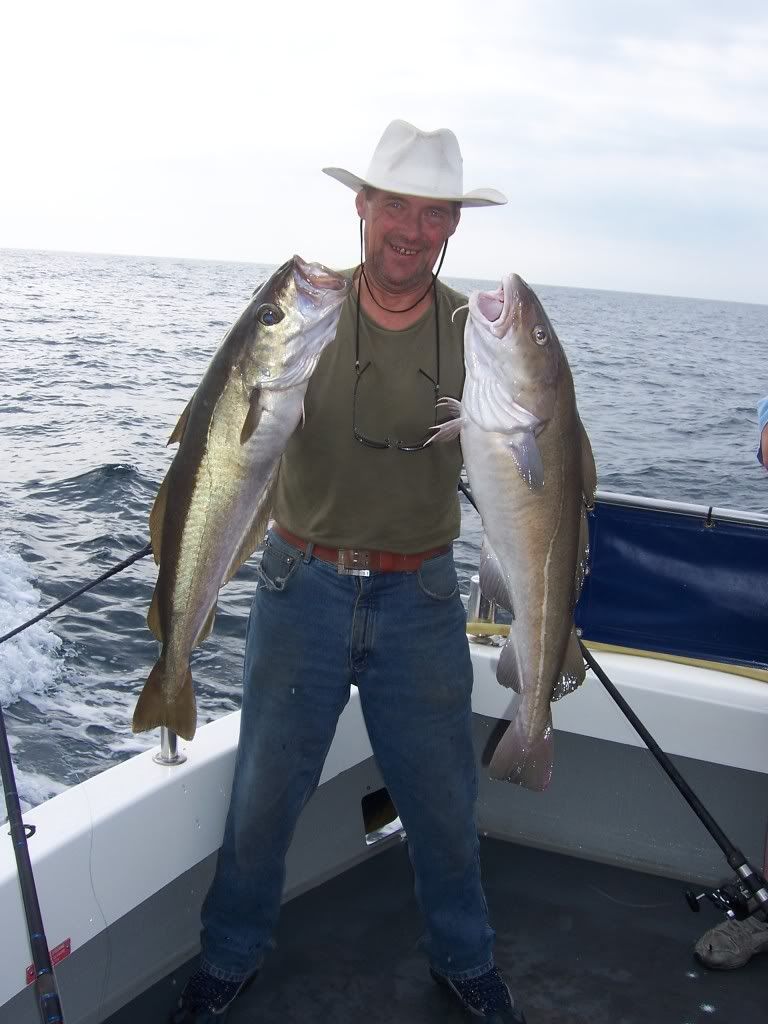 John with the Cod and Pollack.
Several drifts on this wreck produced the odd fish, and John the skipper was happy, commenting how much better than the day before it was.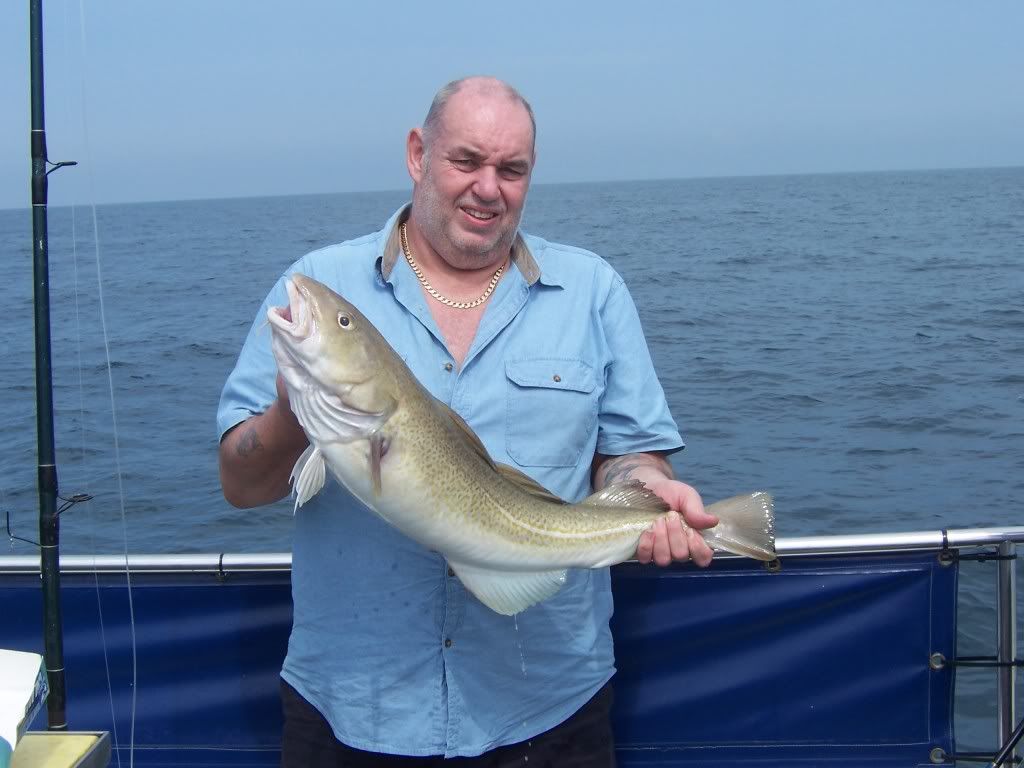 Terry with a Cod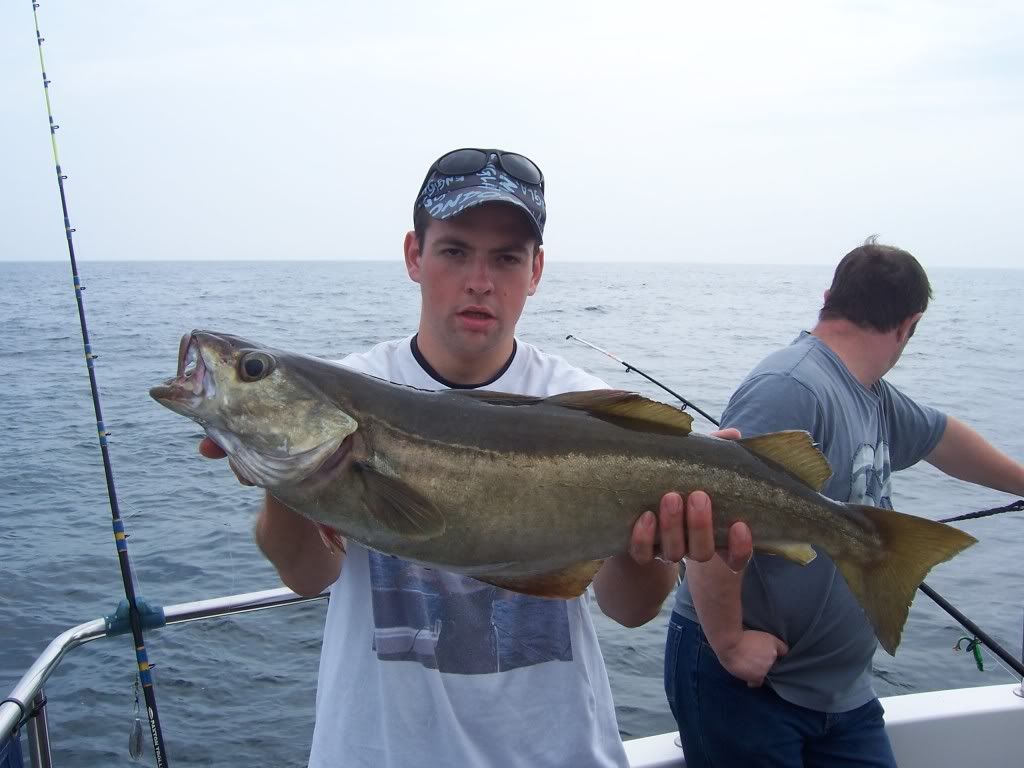 Chris with a Pollack.
We then moved south west a bit to another wreck, and the fish showed a bit more frequently, now quite a few Red Gurnard showing as well, but also the odd Pout.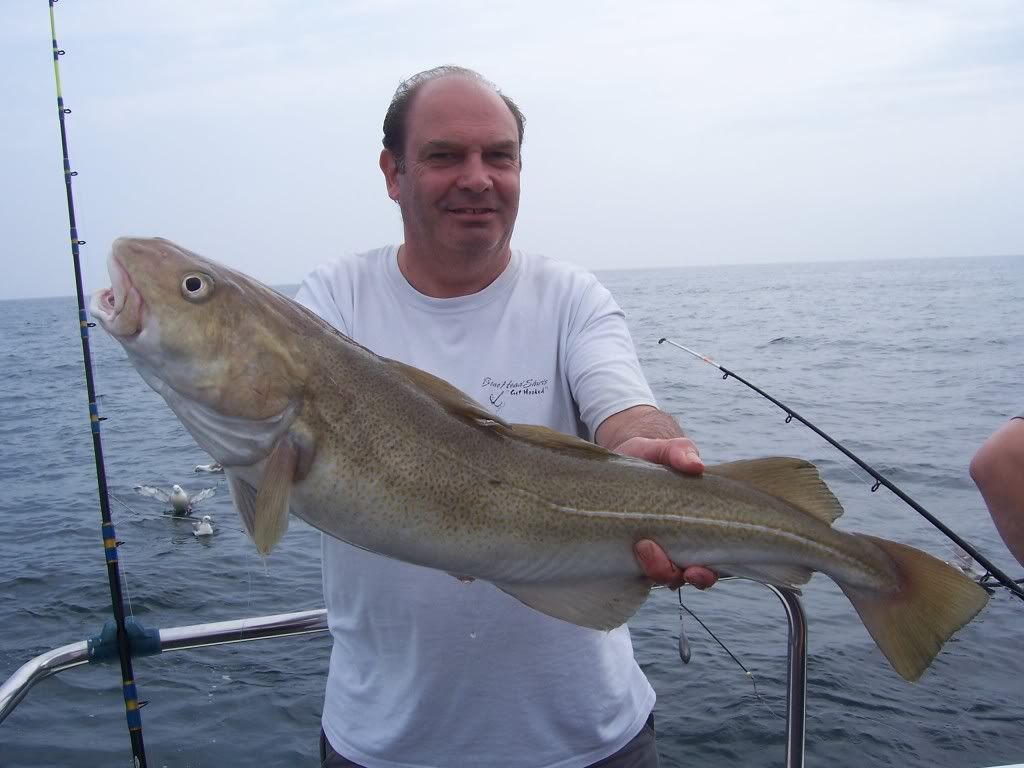 Me with a nice Cod.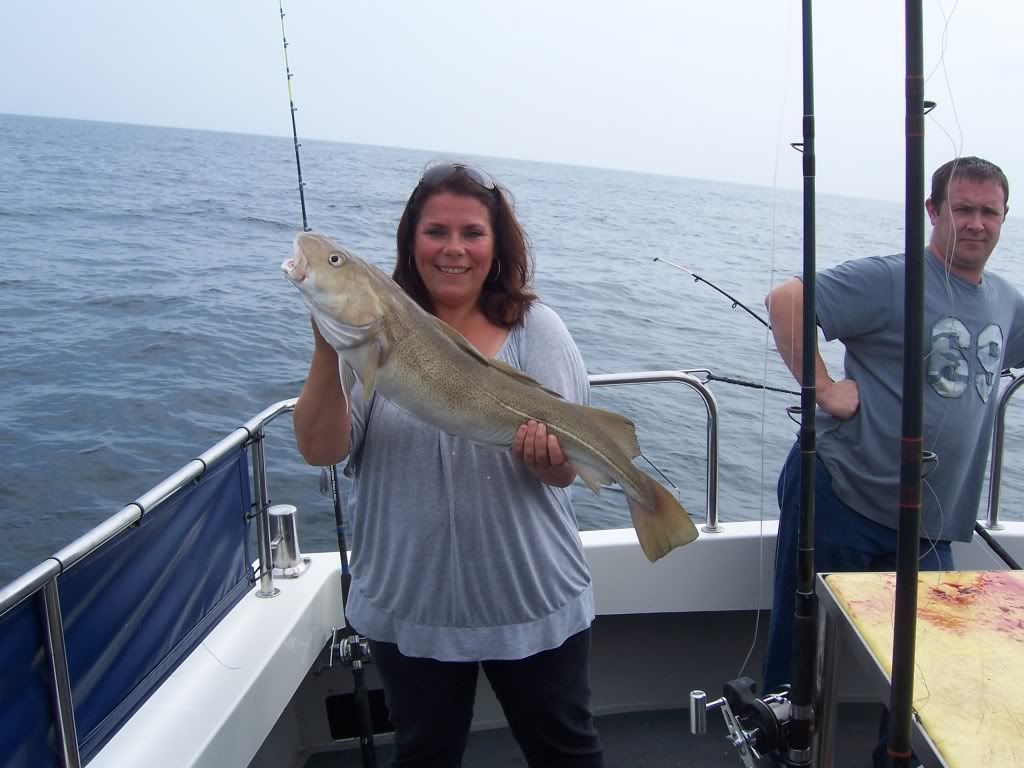 Sue with a Cod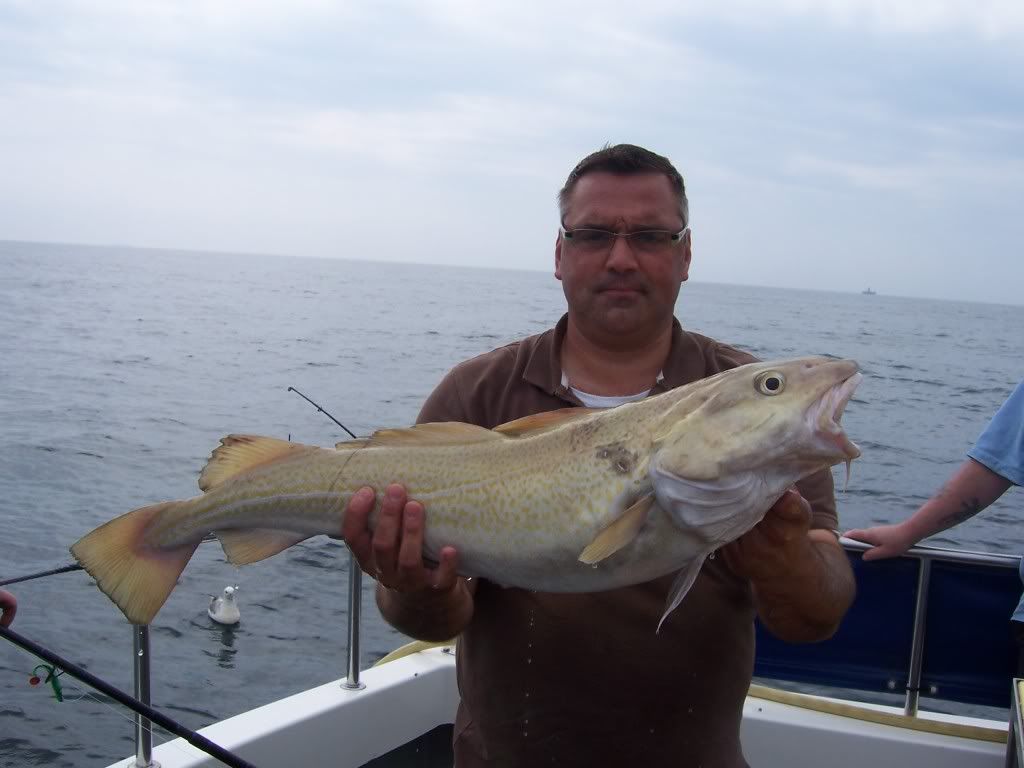 Grant with a nice Cod
And finally John(Bully) with what I think are two flying fish.
The day ended with the seven on board, Gary, Terry, Dave, Chris, John, Sue, and Grant all catching fish. In total we had thirty eight fish.
A great time was had by all, with the normal banter.
Thanks John for putting us on the fish again and Sue and Grant for making the numbers up.
Cheers
Gary