Discussion Starter
·
#1
·
I'll keep this report quite short because I'm nackard and can't be othered to write a long one lol.
Armed with around 20 peelers and some squid me and my mate headed for Newton Point last night, got there at around 1am and fished the tide around an hour out and then 2 in.
Started off bad as my mate forgot the most essential bit of kit after a rod and reel - His lamp :doh:.. So had to make our way to the point with just the small light on my mates phone. I looked down at one point went to jump on what a thought was a rock, next thing I knew I was soaking wet lying in a rock pool. Even though it was pitch black how copuld I mistake a bush for a rock :headhurt:.. Luckily I had a box of glow sticks (25 for a £ in pound land) so detecting bites weren't to be a problem.
Started fishing around 1:30 and was very slow. Very snaggy place Lost 5 Leads and 3 Rigs between us. Was gutted that no hounds were showing but my mate did get a nice surprise. The only fish of the night, a Cod of around 2 1/2 lb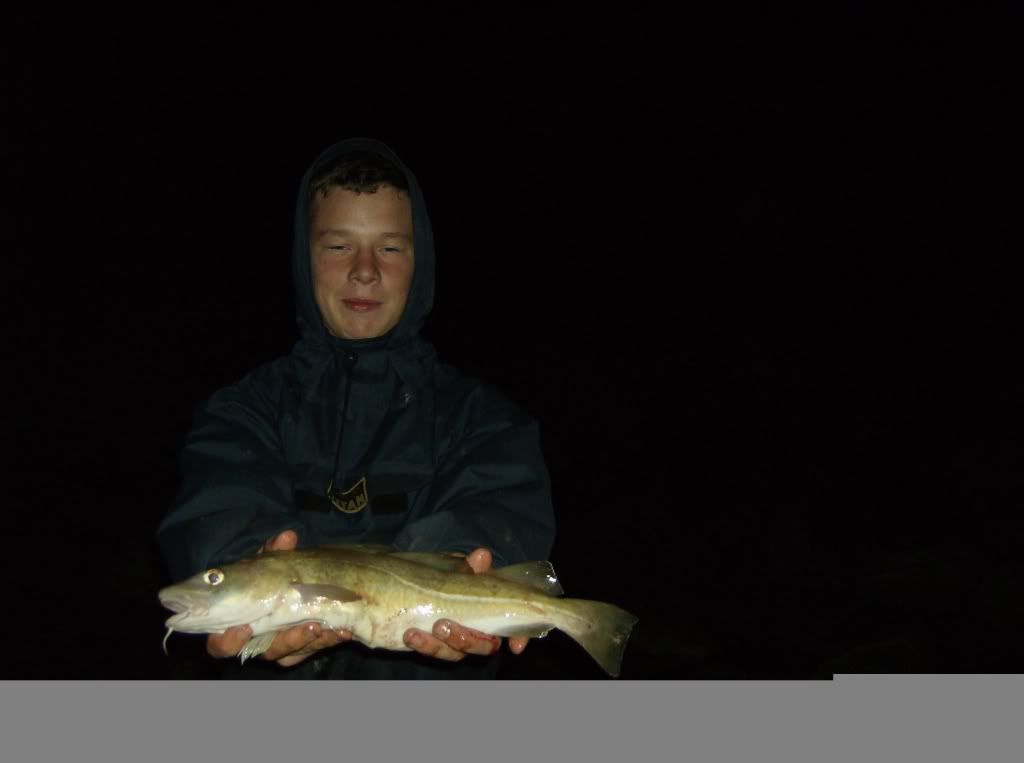 2 hours after low water we decided to pack up and not to be outdone fish the Short Arm in hope of a smut. We attempted to sleep in car for an hour then went straight to the Short Arm around 5:20. Used the Remaining Crab and squid and thankfully at the time had what I thought was a nice run. Thought my drag was set quite tight but that weren't the case. Struck in to the fish and straight away I knew it was no hound. Reeled in to find the biggest Dogfish I've ever caught.
Beat the blank and achieved what you could call a new P.B
But was it worth 9 hours of Effort, being soaked, Losing Rigs and feeling like sh*it today? Hmmm :g:
YESS a bad days fishing, (or in this case nights fishing) beats being stuck in work or stuck in the house doing nothing.
Tight Lines all :fishing: