Discussion Starter
·
#1
·
Back on the Mullet last night.
Joined by Matt we headed off to the usual spot where we were greeted by a strong side wind and heavy bursts of rain........nice.
But we dont let a small technicality like bad weather stop us..........no!
The fish came on the feed almost instantly as I had groundbaited the night before.
As all the Mullet recognise my face and know me as the nasty man who sticks hooks in their mouths,I disguised myself as "ninjaman".
Well ninjaman was first in with a small fish.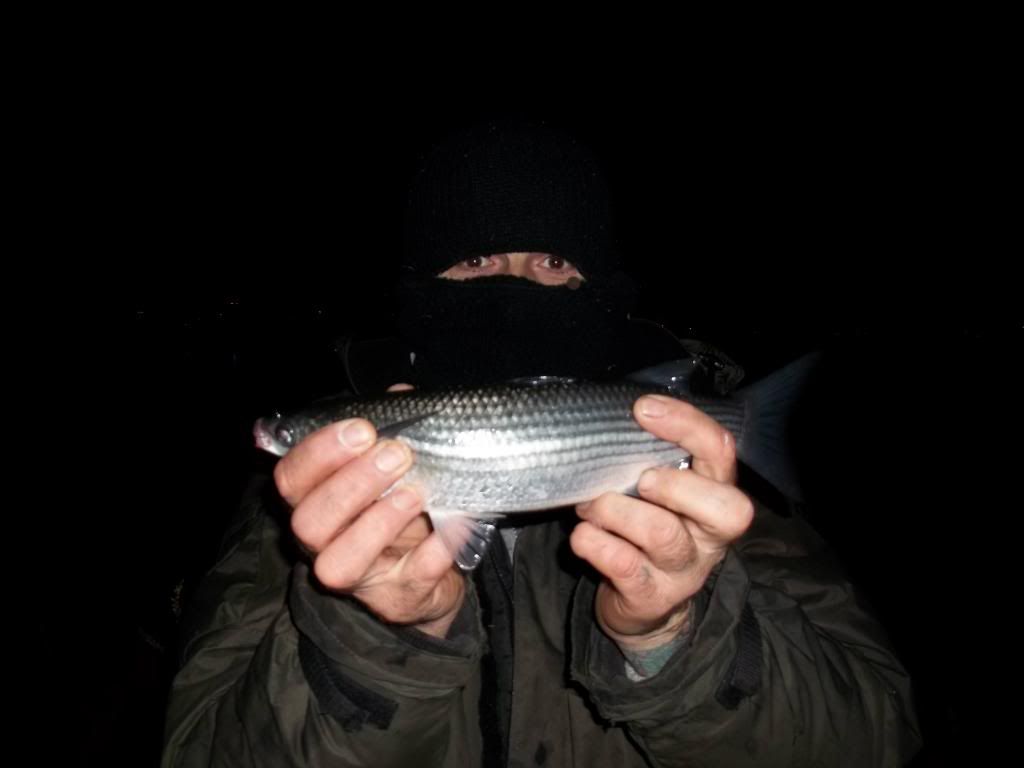 The fish were feeding hard....very hard and it was back to the usual three million bites per minute,and as usual we were missing every one lol.
Matt managed to get to grips with them and landed two.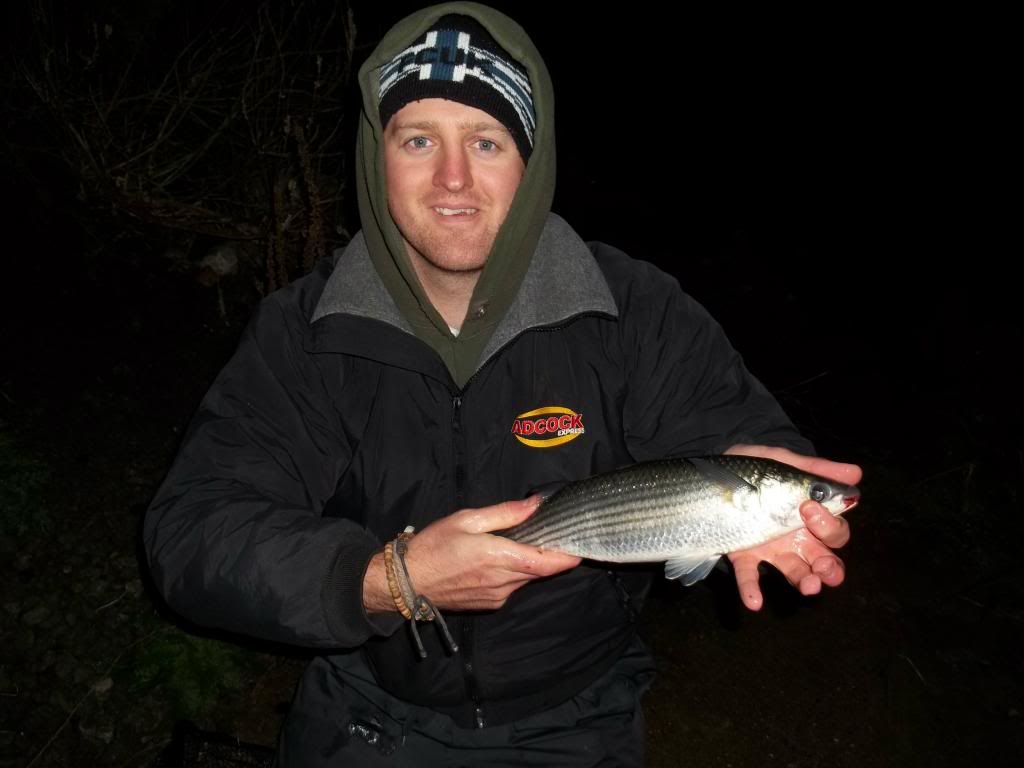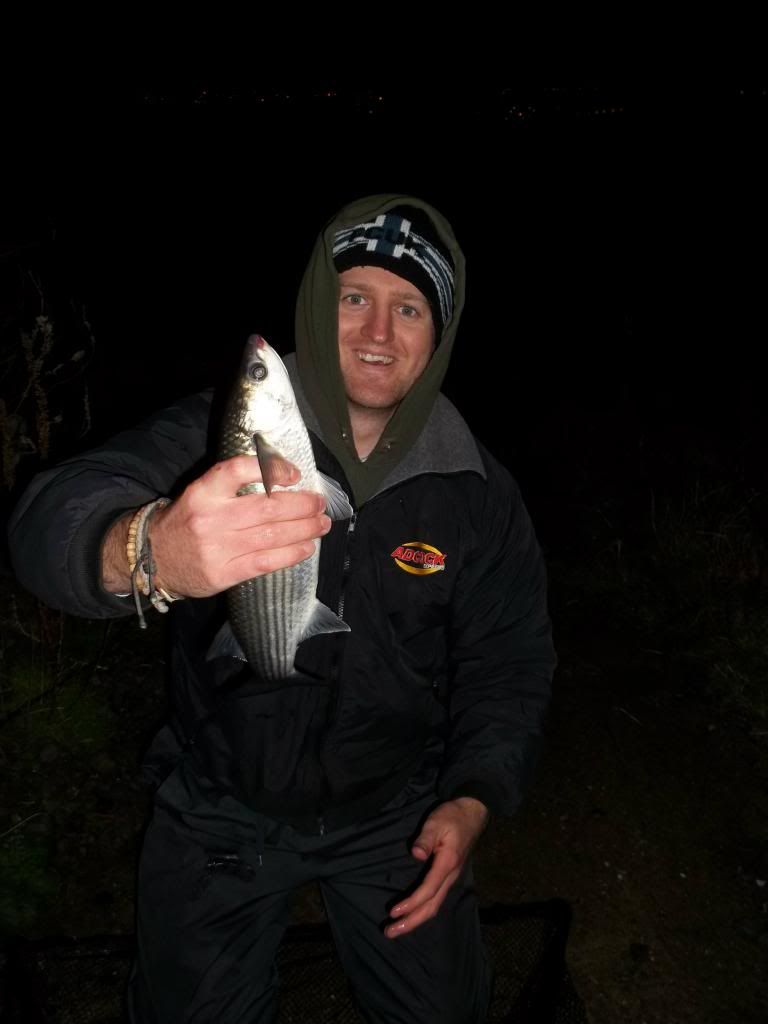 A little later the bites changed from little finicky plucks to lift bites and good "pull unders" telling us that there were some better fish down there.
Although the bites were more positive,they were just as difficult to hook and both Matt and myself were swearing and cursing and at one point I actually had tears of dispair rolling down my cheek.
Then I hooked another small one which made it a bit better but not the size that we were after.
Eventually I hooked into a slightly better one which gave a good account for itself.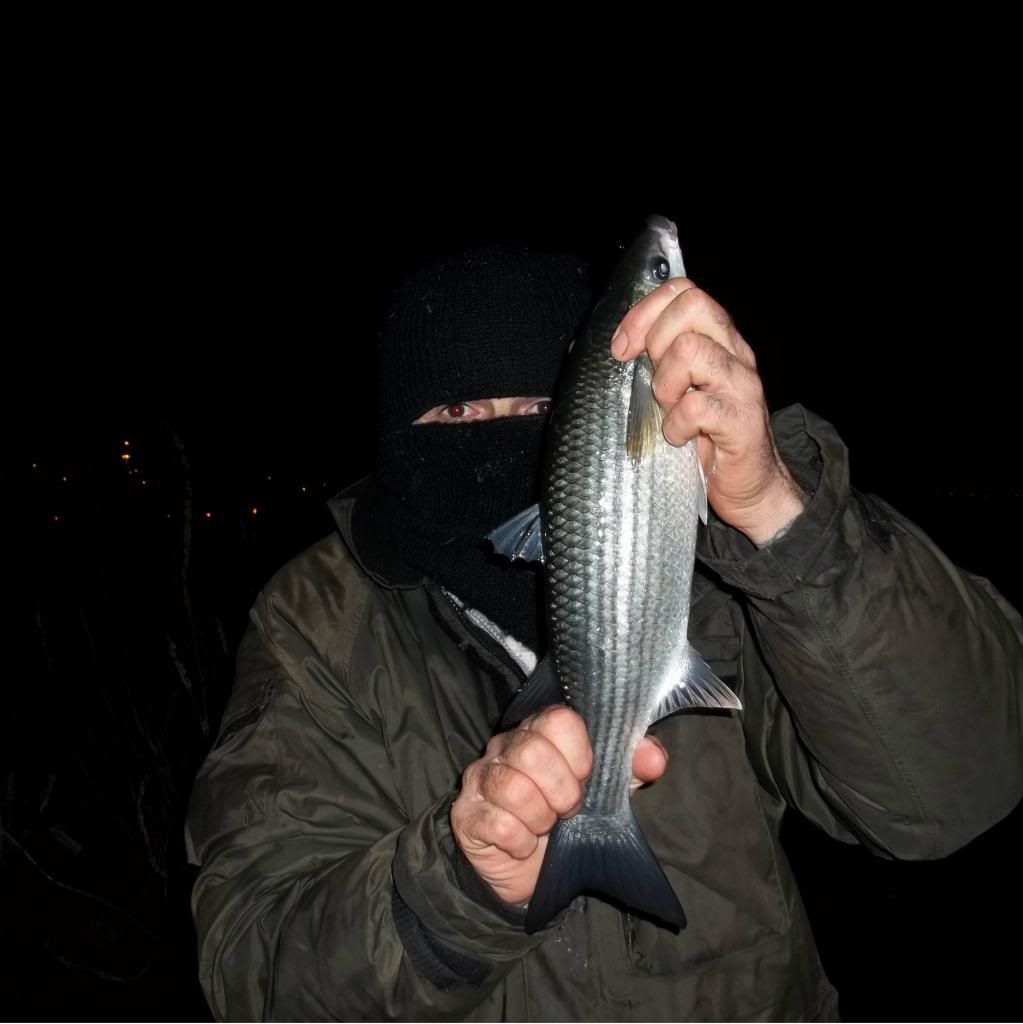 But this wasnt good enough as we knew there were bigger ones down there.
I changed hook size from a size 8 mini manta to a size 4 Kamasan B980 and put on a massive bait and as I cast I said to Matt "Im expecting something spectacular to happen on this cast."
And as it happens I had a bite that pulled the float down right out of sight and I didnt even have time to strike as the line tightened up and the fish more or less hooked itself.
One good screaming run followed by a lazy fight with the fish staying deep and just head shaking and ten mins later it was in the net.
Not an absolute monster but more like the size that we were after...Ninjaman strikes again.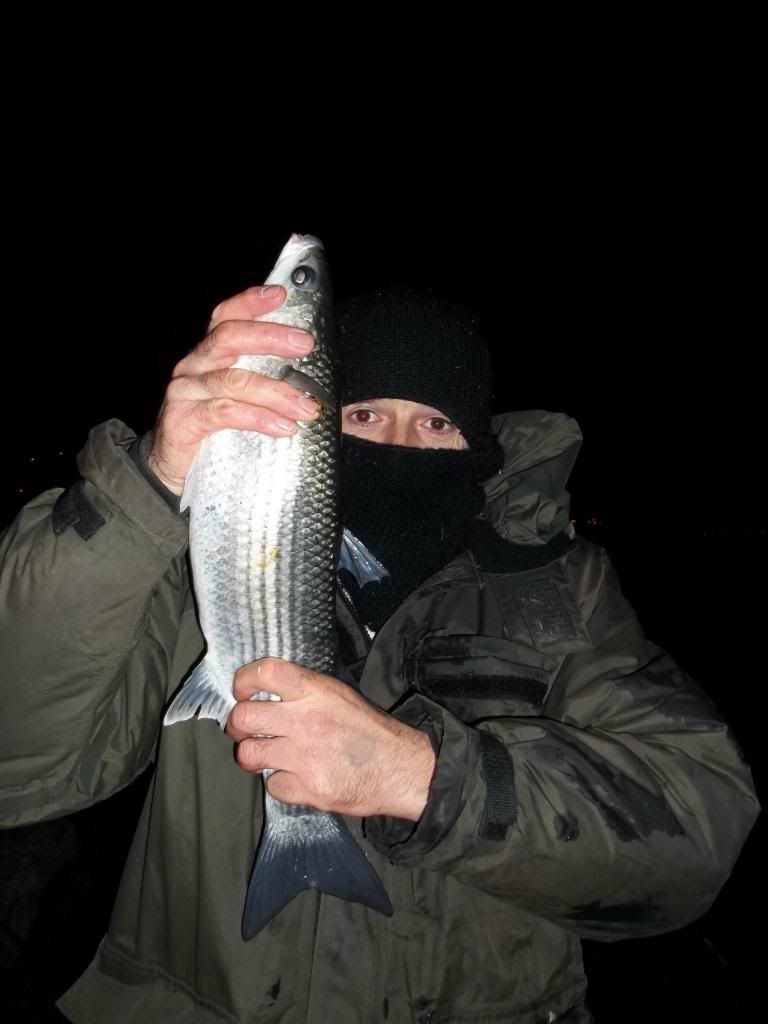 The fish finally went off the feed at around half past midnight.
Back over there again very soon......this time its Matts turn for the biggy.
Water temperature has dropped a bit more and is now down to 10.5c