Discussion Starter
·
#1
·
Monday saw 5 of us travel to Ramsgate for a day out wrecking with Dave on 'Excel'.The day dawned bright with very little wind and I could feel we were going to have a decent day.Ron,Steve,John,Paul and myself were the crew.
Dave met us on the quay around 8.15am and we were soon underway.
Dave explained we never needed to use 'Flash' rigs.Sinple cod feathers with a Pirk attached or a double American snap swivel rig with a shad attached was the way to go.We was soon on the first wreck and fish were coming aboard from the first drift…that was the way it stayed.We fished several wrecks, not wanting to empty any particular wreck,Dave likes to rotate the wrecks he fishes so as to keep a healthy stock on each wreck.We even fished a couple of wrecks Dave hadn't tried before, plotting them as we went and we caught well on all of them.
This was 'Hardcore fishing' ,tackle losses were high but the effort was worth it. It didn't matter what you sent down to the fish either. No need to worry if it was a 'Twin tailed tiger gizmo in orange' just get 'something' on the end of your line and send it down.
Dave certainly knows his stuff and worked tirelessly throughout the day, netting, unhooking fish and getting the boat back up the tide as quickly as possible to start the next drift.
We arrived back in the marina around 7.15pm and with the catch still needing to be filleted it was going to be a long day!
If you want to go for a boat ride on a big flash new boat or a 'Jollyup' then look elsewhere BUT if you want to catch fish and plenty of them, then Dave is your man.
Thanks Dave it was a pleasure and we will certainly be having future trips out with you.
Me with a hook up of three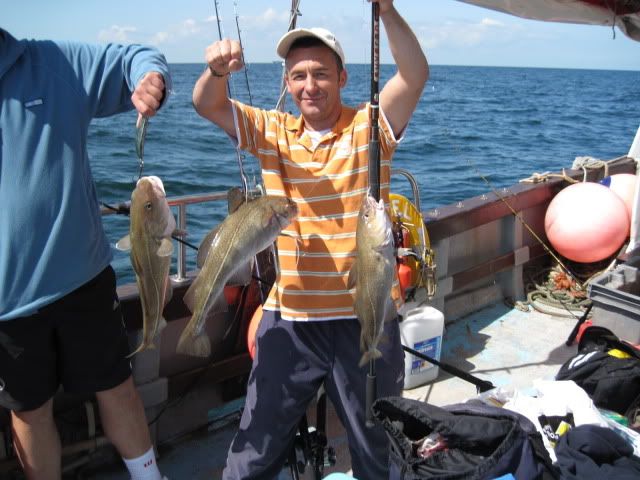 Ron and a gurnard
Me, Ron, Paul, John and Steve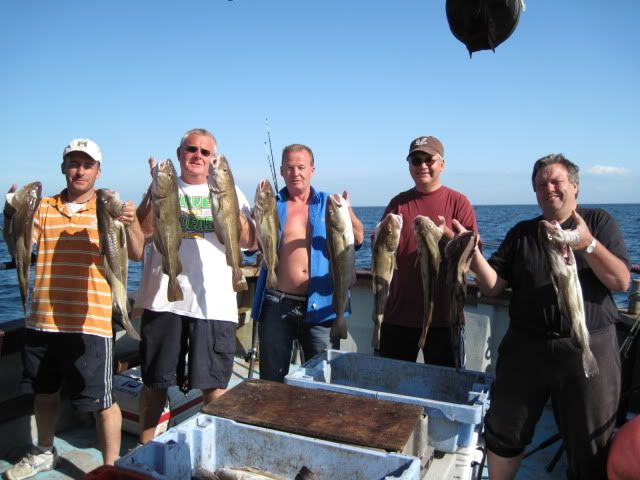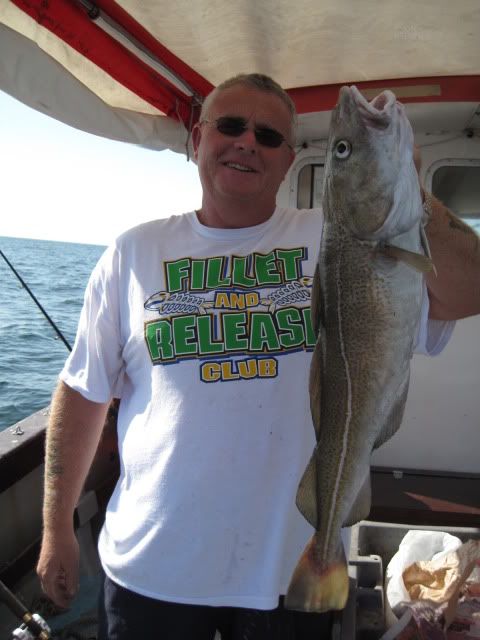 Dave Top skipper of EXCEL.