Discussion Starter
·
#1
·
At last the weather forecast was looking good. A trip to Oban was long overdue but first we prepared by digging ragworm from the Forth.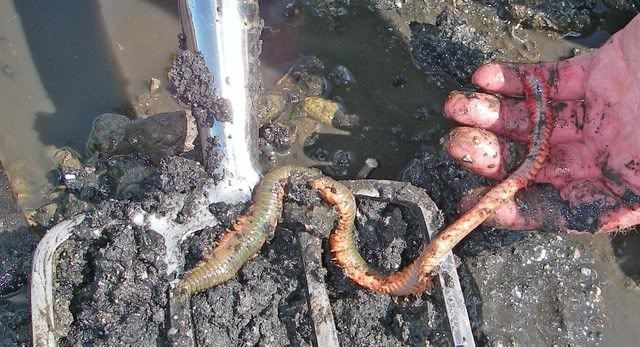 Hard digging amongst the rocks but worth it in case the pollack might be hard to tempt.
We launched the boat mid-morning with the tide ebbing. Just a gentle breeze and things were looking good. Allan does a decent impersonation of a crewman - he earns his keep on these trips!
About 5 miles down the coast and we were on the reefs, just a gentle swell and no wind. One boat there before us - never seen anyone fishing this reef before so it felt crowded!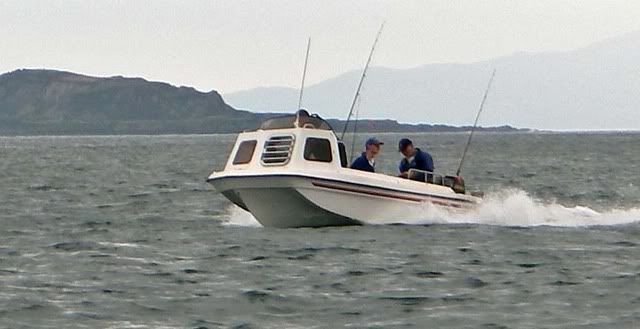 This bunch of 'poachers' anyone on the forum?
The drift over my favourite pinnacle was too short so I dropped the grapnel on the high point. Just 15' deep but dropping to about 80 within a few yards.
Christened a new baitcasting outfit on a few pollack to 4lb, dropped a bigger fish at the edge of the landing net. One small pollack took me through some weird weed. This photo shows my new baitcaster with the weed draped over the boat rail.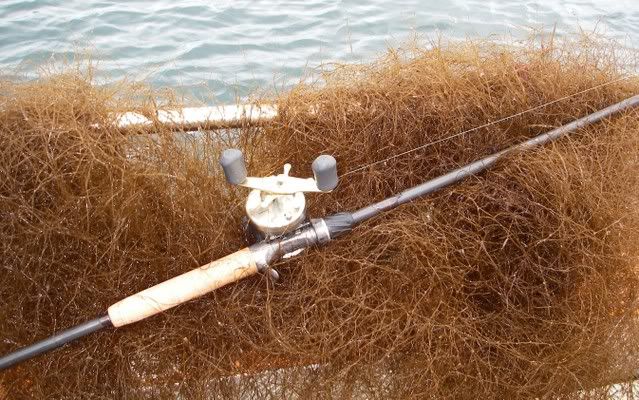 Lost a couple of good fish with the line being cut on the rocks but we had a steady run of fish between 2lb-5lb.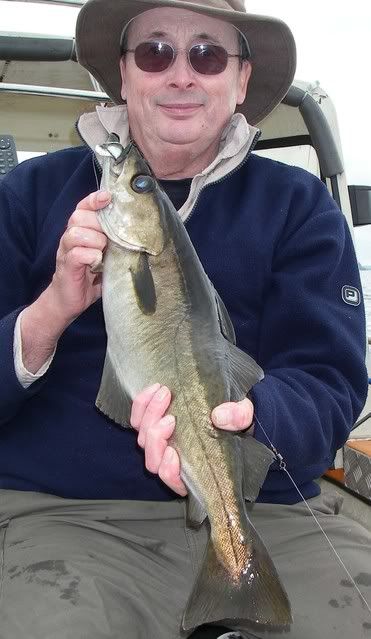 The sun came out as the flood tide started. Fish proved very difficult to tempt then but we had a few for eating and had returned plenty more.
Has summer finally arrived?:sun: