Discussion Starter
·
#1
·
Orkney Islands September 2018 (Part 1)
We arrived at St Margarets Hope on the 15th September after a pretty uneventful 13hr trip. We were greeted with nice calm weather & I was keen (once the LHG was settled) to take advantage of the good weather. I'd only brought a small amount of bait with me as I was hoping to try for mackerel & dig a few worms. With the car unloaded & the LHG settled I headed for Hoxa Head. Hoxa Head for those of you that don't know is a small peninsula of land on. South Ronaldsay, about a mile long that runs NE to SW out to the Sound of Hoxa. A brief history lesson here; During the Second World War the Balfour Battery, which included gun and searchlight emplacements and observation towers, was constructed on Hoxa Head. It overlooked one of the main approaches to Scapa Flow, a major strategic base for the British Navy during both World Wars.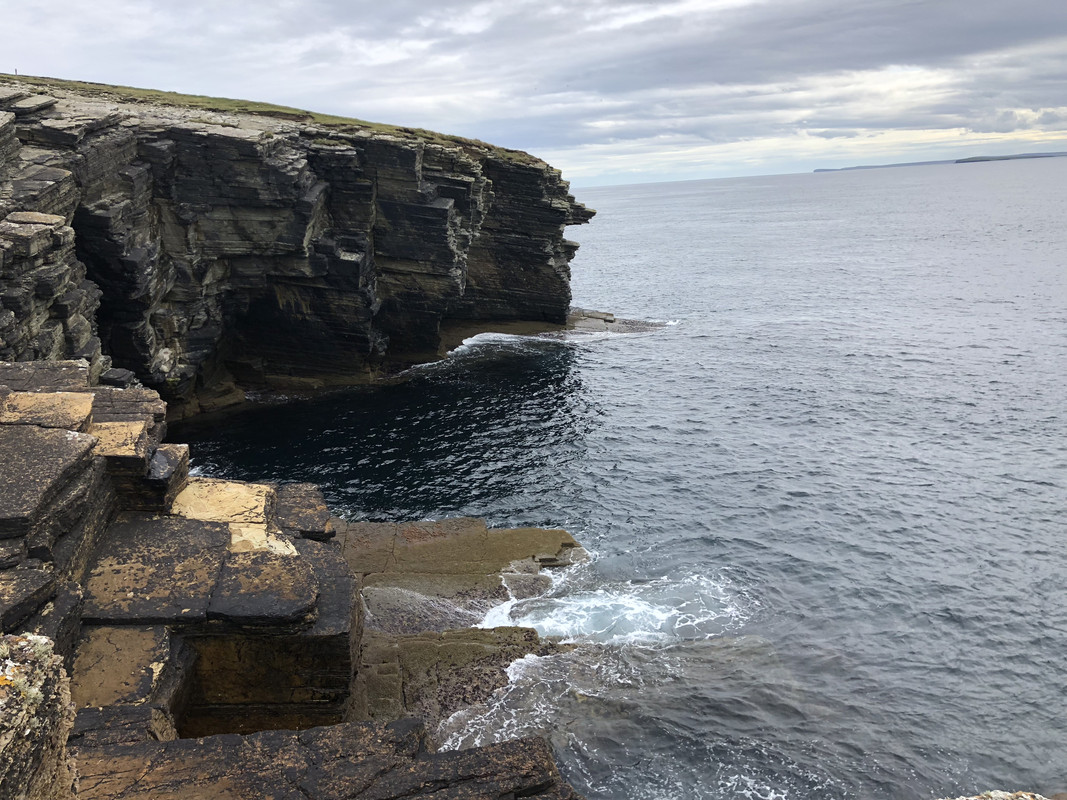 Needless to say the water is deep & there are any number of species that can turn up. You have to fish with heavy gear here. I personally use my Century WR300, paired with a Fathom 15 loaded with 78lb braid straight through. I'd sooner straighten a hook than lose a leader if I hit a snag.
Today there was very little wind & my target fish was to be a bigger shore caught ling than my current 2lb 5oz.
Bait used today would be frozen mackerel, squid, a few shell on peelers and frozen black lug.
I was soon rewarded with a lovely 2lb cod that went to a squid with a bit of peeler wrapped to it.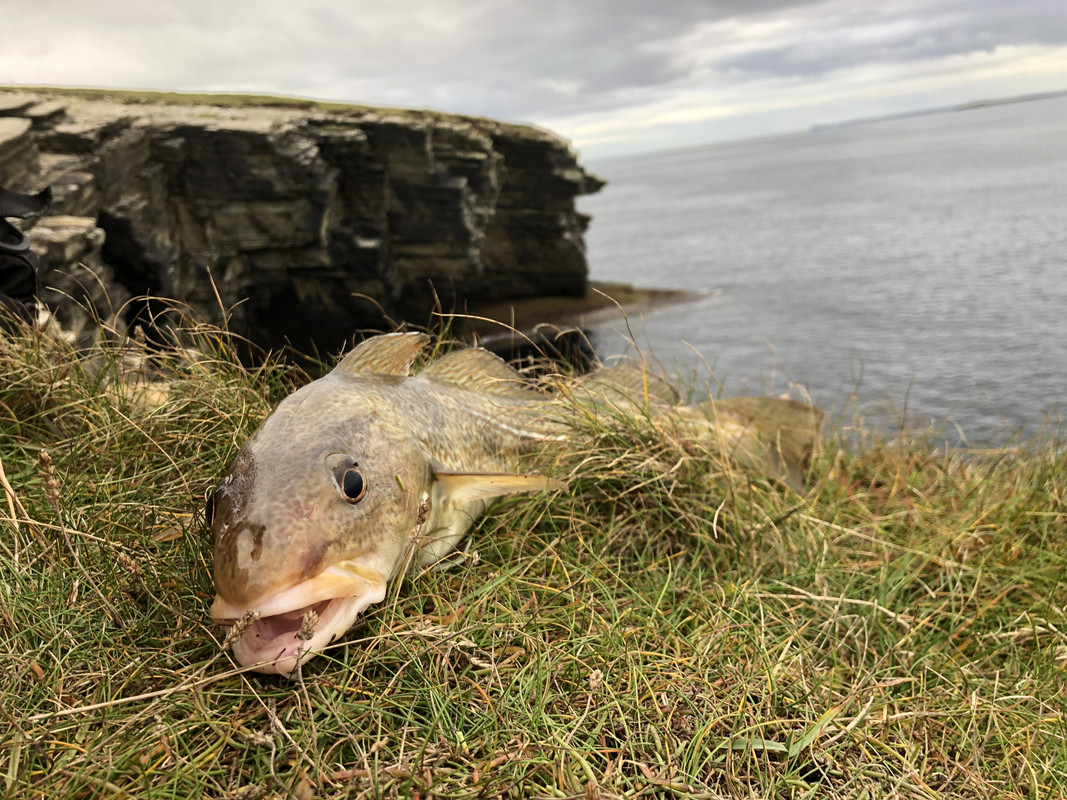 Not the target but still a good start.
I had a couple of missed bites and than about 45 minutes later I was rewarded with a better cod of 4lb.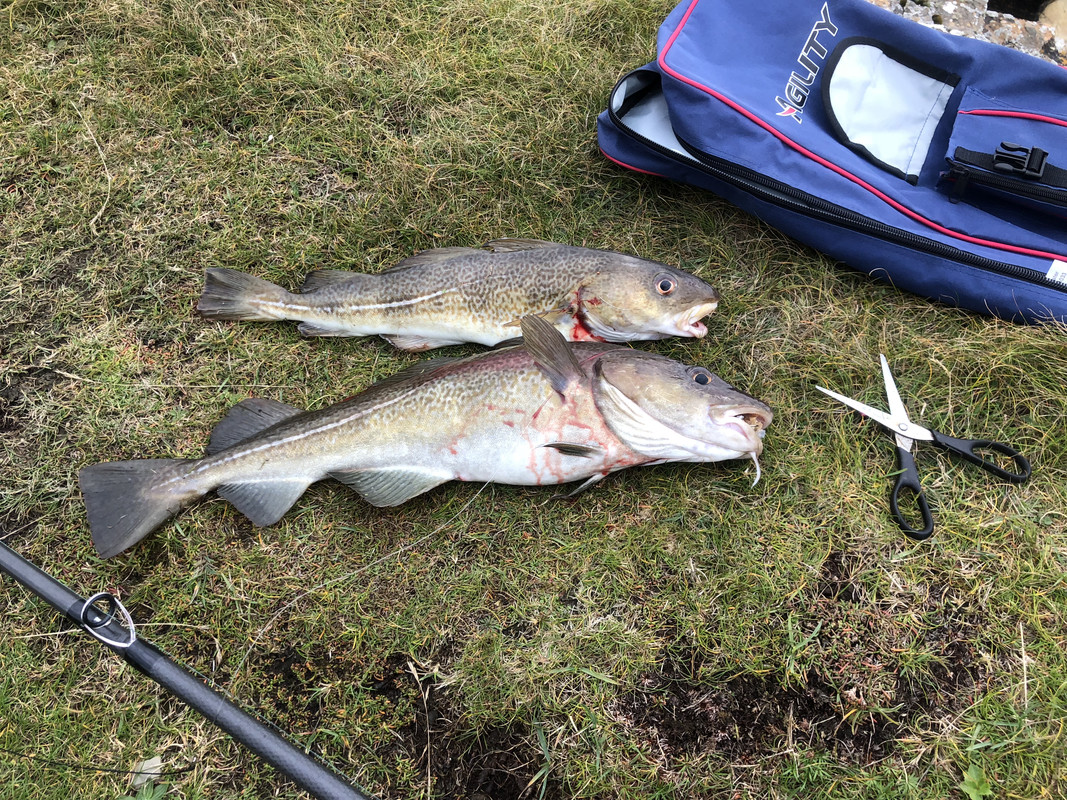 I fished for another hour again missing the odd bite. Not my target but still not a blank.
Having being up for the best part of 18hrs I decided I'd head home for some tea & a beer or 2 with our landlady.
Rigs used Short pulleys Pennels about 40-50cm long.