Discussion Starter
·
#1
·
getting my winter head for you know what . so off too pagham i went . high water was around 10pm . got there around 7pm . followed by john and danny after a good nights sleep . tactics was simple . bith rods with 1/0 2 hook loop rigs at long range , with lug/squid and lug/crab . water was coloured but no real chop . wind was n/w f3 dropping all the time .
out went the baits around 7.30pm , had a couple of little rattles ( bream i expect) no signs of weed . then on the 3rd cast just after dark noticed my right hand rod had driffted of to the right . strange as no bite . picked up , was solid but moving . felt like i had picked up some kelp attached to a small rock . then it pulled back :-* was like this for the next 5min . then out popped a nice thornback ray .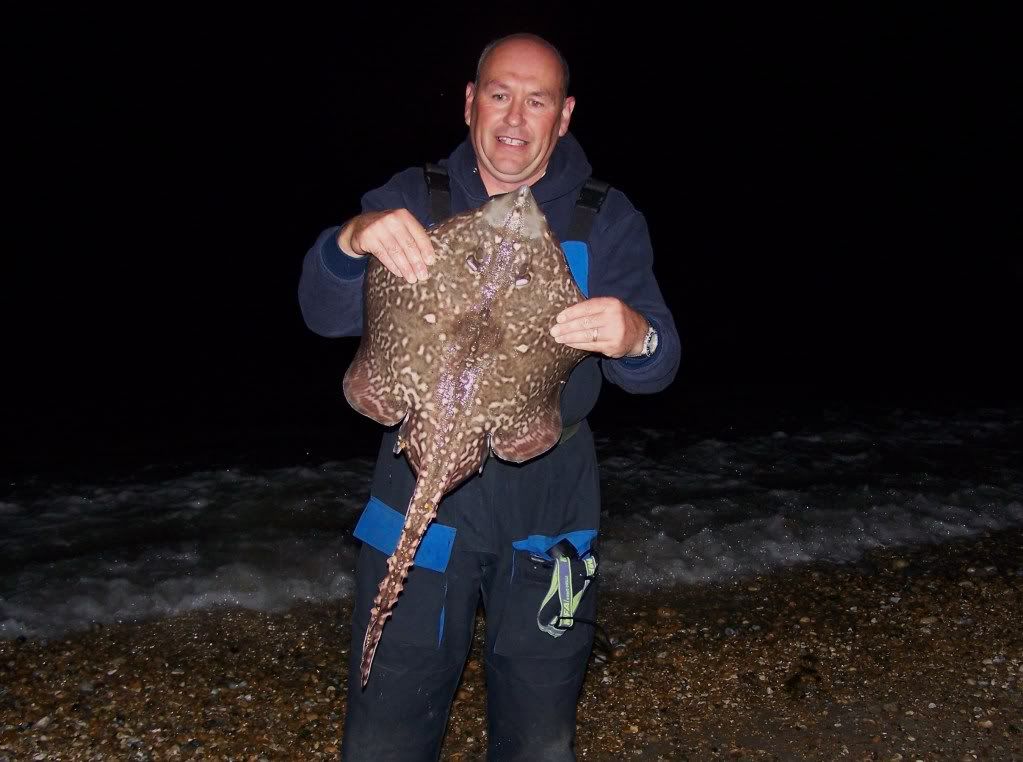 pulled the scales round to 8lb12ozs , very nice . thank you .
then that was it till just as the tide started to move . when the poying moved in . along with fine little bits of red weed , that clogged up the tip ring , every time . then just as the tide slowed had a tub gurnard (new spieces)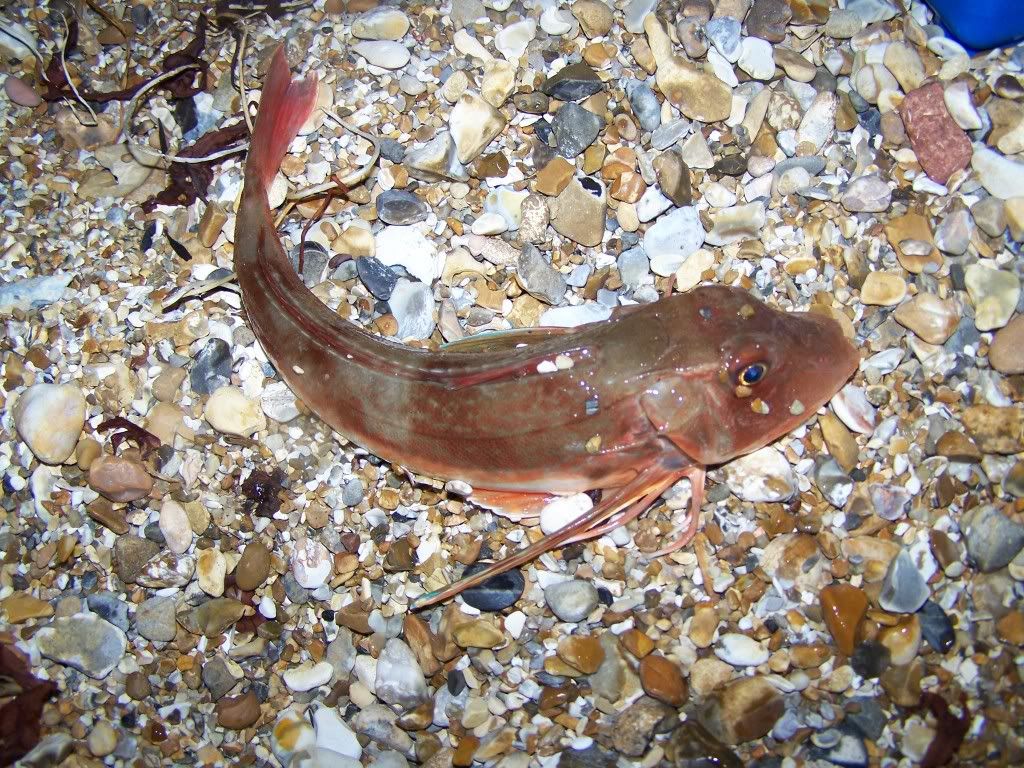 then it was just the odd pout till i packed up at 3am . so all in all very slow , but did manage a ray . 8 pout and a red gurnard . happy days . roll on hayling tuesday night .