Discussion Starter
·
#1
·
Ah, the joy of it! Finally! Holidays, and your Pants down! For yes, here I am! And for the sake of a promise on an earlier thread, I shall do my best not to give away species, tackley bits, marks and locations.

THERE WILL BE A PRIZE FOR ANYBODY WHO PROPERLY TRANSLATES THIS POST CORRECTLY (PM only, so we don't give anything away...).

For all those of you who can't be arsed to read and translate, here's a mini-comp:
Spot the Thingy: find the thingy, PM me with it outlined (if you have photoshoppy facilities) or a detailed description of where and what it is). And yes, there will be a very exciting prize for the first correct entry. Ahem.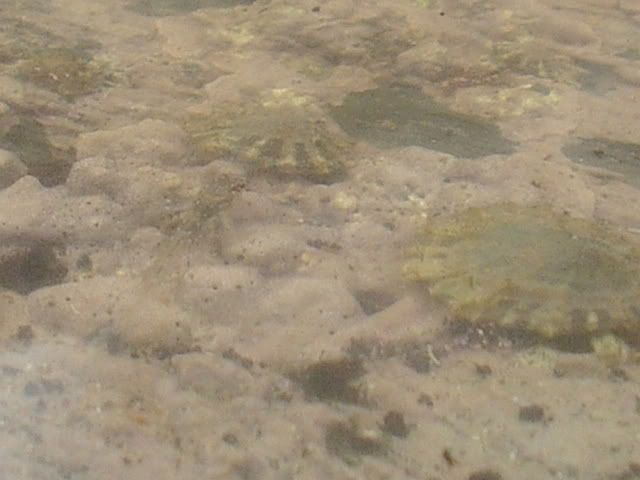 And for the sake of another promise on another previous thread, here is a picture of me... I'd apologise for it being somewhat blurry, but I'm not sorry - it's the glasses, you know:



Anyway, two days with your (un)beloved Pants down, and what is the result? Well, as most of you know, I have a penchant for a particular thingy, and I don't get to go thingying very often, so I want to make going down REALLY count. Because of this, I had a couple of settling-in sessions with my Dangling Guide, just to make sure he knew what he was doing - close supervision of the Magic Dragon is a MUST in making sure he can guide you to the right marks for the thingy what you want to catch.

You see, I don't want just any old species. Oh no, I want to target the best, the specialistest of all species - the baby instrument, the pupil of all pupils, the sweet-tasting fresh young tender student of the much blessed and sought-after. And why? Because they taste best.

So, we were at the South Steadies, where, in a mad dash between waves, :ahhh: I managed to retrieve these, left for me by some kind sole: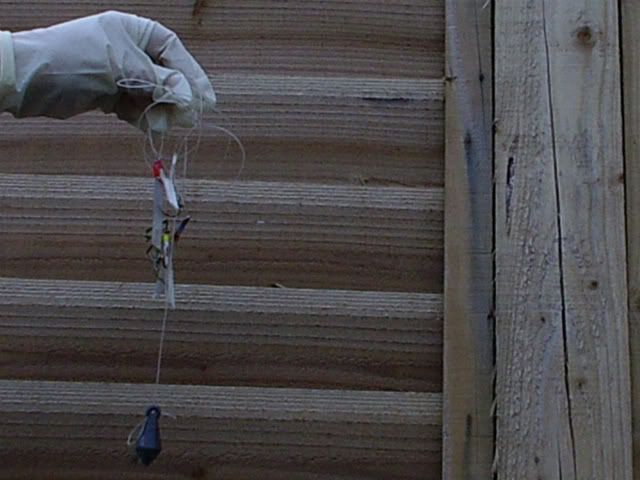 If they are yours, you can't have them back, as they are proving very useful. They perfect my 80s haircut to a tee... As you can see, I brung 'em back for the picture - sorry. However, I will use them every time I fish now, with my secret wotsit...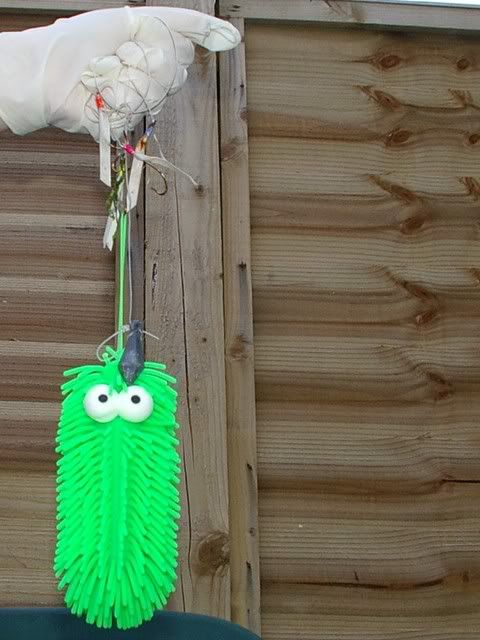 Back to the then-present... The Magic Dragon, trying his best to exhibit his Dangly skills put on a very poor show: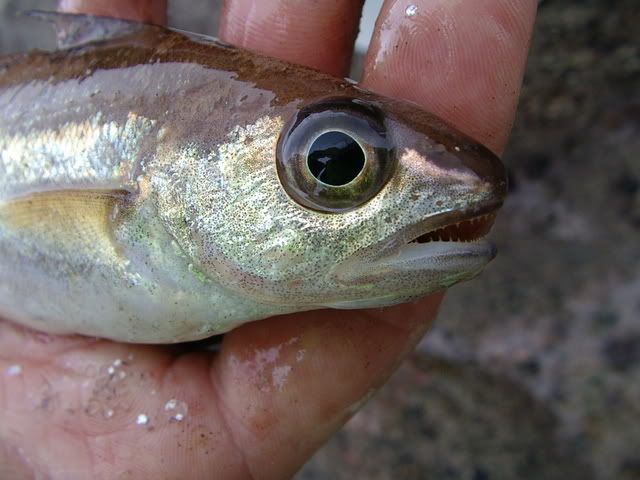 But thankfully, we got the wiggly back...



and poor old Bob's your thingy, off he went, bob, bob, bobbin' along:



Unfortunately, it started ABsoLUTEly WEEING it down, even though we'd only had wotsits in the water for 15 minutes, so we squelchily bogged off to the Stars and Stripes Inn to prepare for the next stage of my... uh... preparations. But just in case you REALLY want to know where we were, here's a clue... Can you tell where it is yet?



So, on to the next stage (very theatrical, ain't it?). Not put off by any reports and weather suggestions, we went to the Skid Mark. Oh the joy! It was like coming home!

I did get the Magic Dragon to dictate to me what sticks we were using, but I've decided against publishing them. If you PM me, I MIGHT tell you... Needless to say, they were all longer than me, thinner than me, and stiffer than me (except for when my back's playing up).

We started off by lobbing out a pushy fennel (as you Bristol Channel boys have taught me, it is the bestest for this kind of ground... Or IS it?!?!). We also lobbed out our secret wotsit, which rewarded the Magic Dragon for his previously poor efforts with a little packet of joy, which I shall come back to later...