Discussion Starter
·
#1
·
me and my mate chris fished aberavon beach last night. got down about 7pm and got straight to it with 3 rods between us. we had lug, rag, squid and sandeel hoping for the big brother of the little soles we caught the night before. anyway, fishing was slow for the first hour or so until chris had a little tap on his rod, not expecting anything he was happy to catch his first little ray,on rag worm.
about ten minutes later, my rod started to knock and i reeled in to find a little flatty.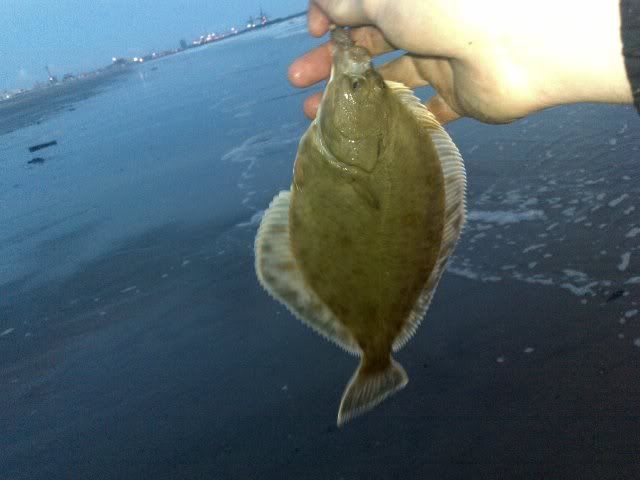 i managed another 2 small flattys, but chris got bored by 11.30 and went home. i stuck it out for another few hours to use up the bait, and about 20 minutes after my mate left my rod started bouncing. i stuck into it and started reeling and could feel the line had gone slack. i caught upwith the line and felt a big tug when i nearly had my rig in. a lovely bass of 2lb 4oz taken on a whole squid on a pulley pennel.
was well happy with this, the time was about 1am bit i had a few more worms so i thought i might aswell get through them all. a couple more casts came back in without any bites then on the last cast i had another flatty, the biggest of the night on a load of lug.
all in all a decent nights fishing with a nice few fish. all fish went straight back after a quick photo, hopefully for me to catch again in a few years. :victory: