Discussion Starter
·
#1
·
Hi there .
We come across odd looking fish and if you are a begginner it makes you think a bit.
When you are a beginner and you catch a fish which looks ugly:blink: you may think its poisonous.There is only one species of fish in the uk which is poisonous and that is a Weever,fortunatly i have not caught one for years,3 dorsal spines with venom,fish is small and may just be under the surface of the swet sand somtimes waiting for little feet to come in contact ,very painfull.
Wound should need imediate attention,plunging the area in water as hot as you can stand will help to ease the pain until medical help comes .
Has anyone got a pic ?
Well on we go,ill look through my pics and see what i have
Ist species is a Tadpolefish,not very common find it when fishing for minis like I do .
Black with a tapering body,white mouth,large gapeing mouth,likes bits of squid/rag .Grows to a max of around 1lb 5 oz ish.Ive had about 7 or so with the biggest around that size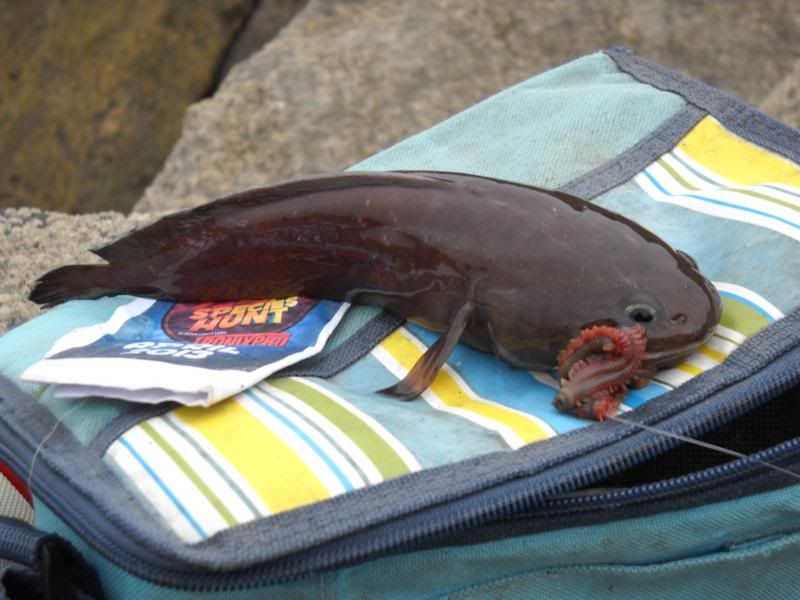 The fish below is a 3 bearded Rockling,can be found in the same habitat as the tadpole fish,lovely pinky colour,smooth,big mouth and a large
appetite
lets see your fishies cheers brand