Discussion Starter
·
#1
·
Decided to have another session at the ringbolt on saturday after my pleasant session there last week.
Called into Gareths at Menai Angling and got a load of rag and some sandeel for bait then off to the mark.
It started a little slow with Amanda getting the first two fish on floatfished rag, a corkwing and a pollock of about a pound and a half, followed by Jack who could only catch pollock all day !
There was three guys fishing a little bit from us who i suspect werent familiar with the mark at all. We saw the seacat heading in so i moved all the gear up a bit higher as i knew there would be a bit of swell coming in, and got everyone else to move up too. When the swell reached us it was roughly 5 or 6 foot, and a couple of the other guys got well and truly soaked by it - to be fair they were bloody lucky not to have been dragged in !!
Anyhow that swell seemed to trigger some life into the sport as the fish came onto the feed with lots of pollock for all, and a switch to sandeel on the float got Amanda the only mackerel of the day, and the same switch on the lead got me a poor cod - at least it was something different.
Lauren persevered on the ragworm and was duly rewarded with her biggest ever fish - a nice ballan of 2lb 1oz !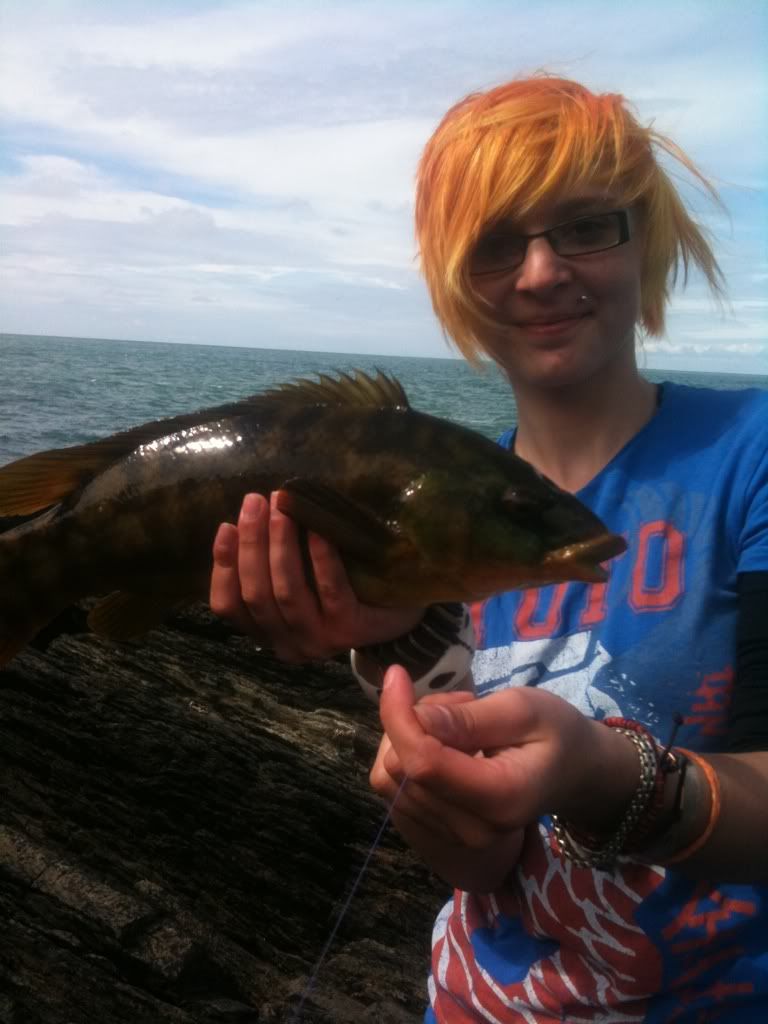 Plenty of small ballans and corkwing kept us busy with a few better ones mixed in them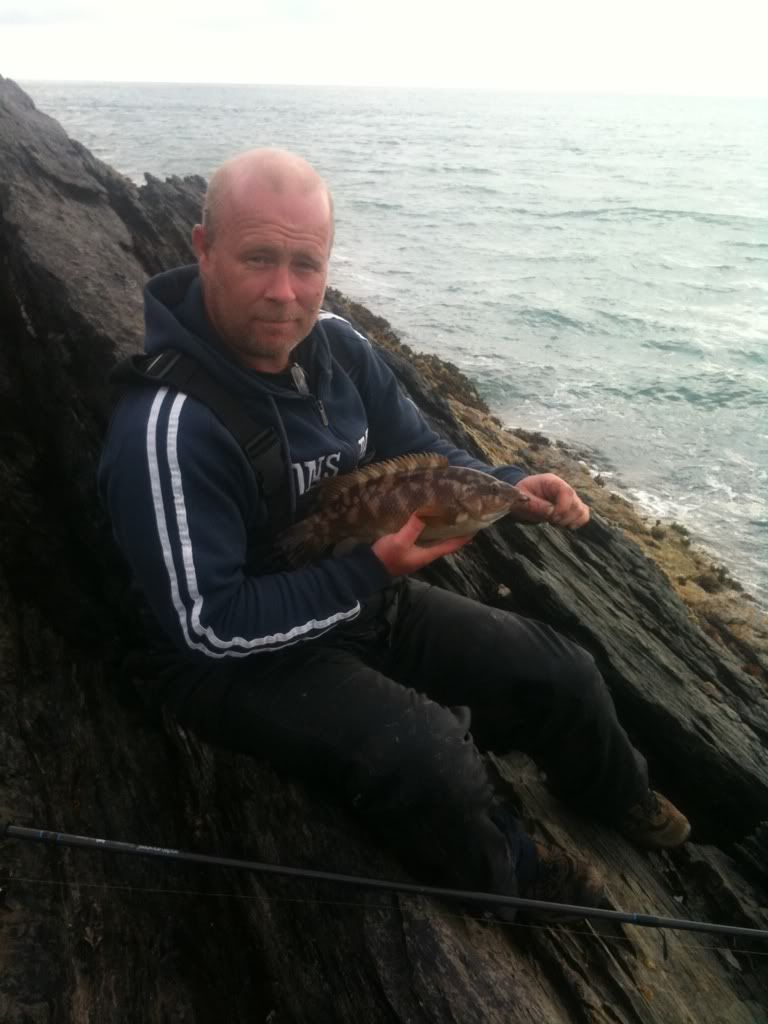 I also got myself a first - a female cuckoo wrasse - been after one of these for a long time now and we had a couple between us !!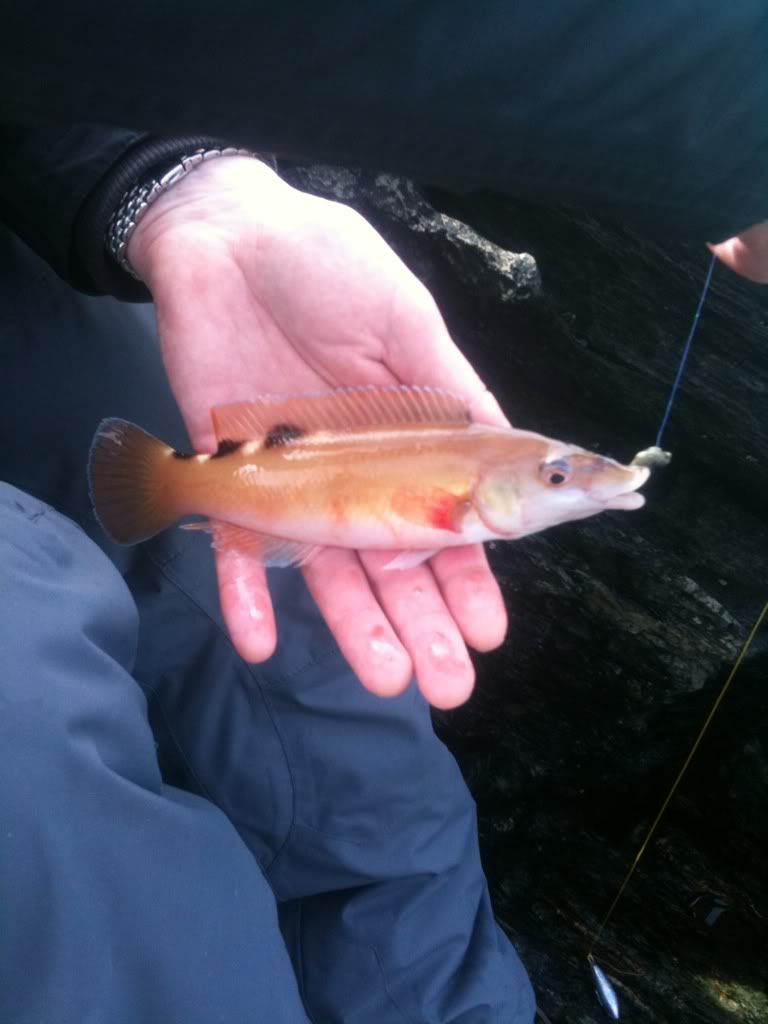 All in all a really great day was had by all - just wish we had taken more pictures but we were kept busy with the fishing - cant wait to go again now ! !