Discussion Starter
·
#1
·
fished the crouch with juan d geezer last night, boy was it windy but luckily enough it was blowing near on from behind, so we got some shelter by sitting behind the wall.
we had herring, rag, squid, pilchards and crab baits and were both using pulley rigs some clipped down and some with a long two to three foot trace.
on my first cast on a herring and rag cocktail i caught this 5lb 10 oz roker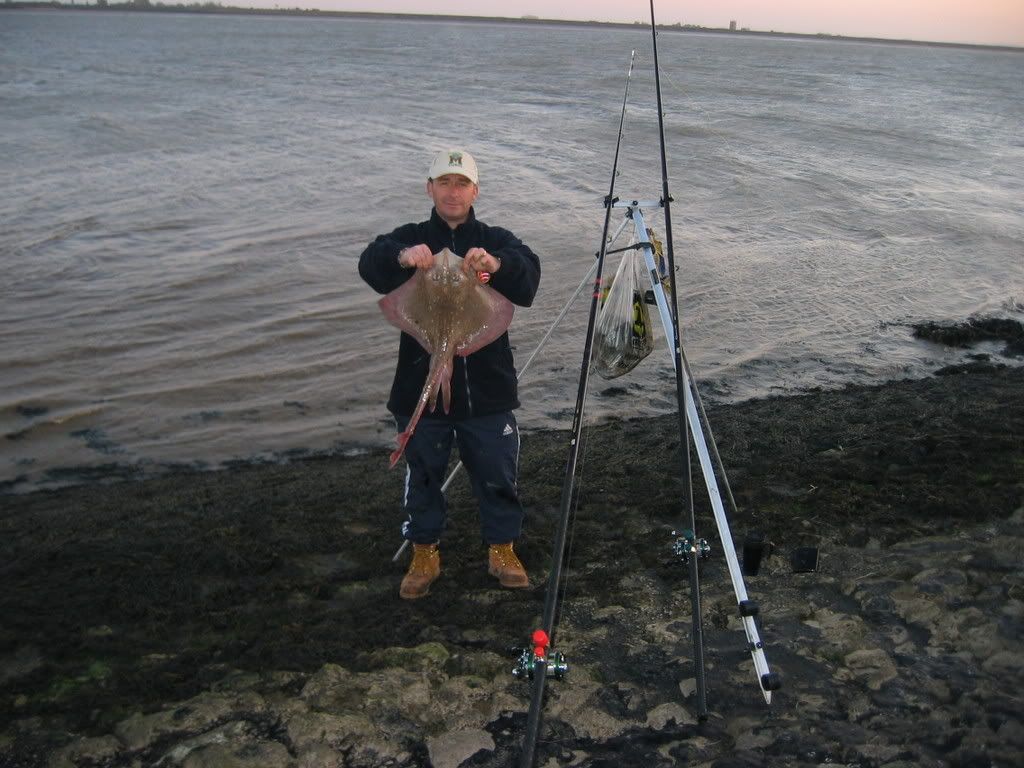 which grounded me quite a few times on reeling in and gave us a few hairy moments, but dad was at hand to grab it for me as my leader knot got stuck at the end of my rod with all the weed attached to it.
the weed wasnt as bad as the first time we went but it was still a pain. any way as it got dark we pondered about hitting the pub as the fish just werent playing, but we stayed and persisted to try all sorts of different baits and distances.
i decided to put one rod out for some bass and fished big crab baits just out past the rocks which resulted in a couple of good takes but no hook ups, so we left it there and went home around high water.
all in all not a bad mark producing three roker in two trips.