Discussion Starter
·
#1
·
I was out with my dad again today (with my camera
).
We went back to Rosneigr beach armed with rag, macky and sandeel. I stuck to 3 hook flappers and a clip down pennel loaded with sandeel blast out as far as I could manage.
It was a bit flat, but there was some wave action, but it double just after a boat went went past :lmao:
The tide was a bit higher than that when we got there (fishing the ebb). My dad went for a wander but I stayed put plopping the flapper just behind those breakers I managed to dink out the smallest turbot I have ever seen caught :lmao: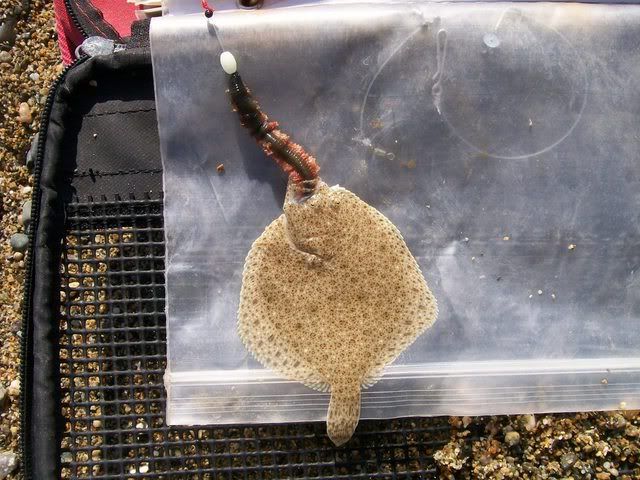 But it counts, just after that my dad came over and muttered something about it being slow, I hadn't got my flounder but I figured the chance of a ray and ballan wrasse was too much so I suggested cable bay.
We got there and it was fairly empty. I set up a pulley pennel again loaded with sandeel and sent it as far as I could manage, with a small hook and rag close in. Whilst my dad stuck it out on the single 2/0 flapper and rag.
First blood went to me: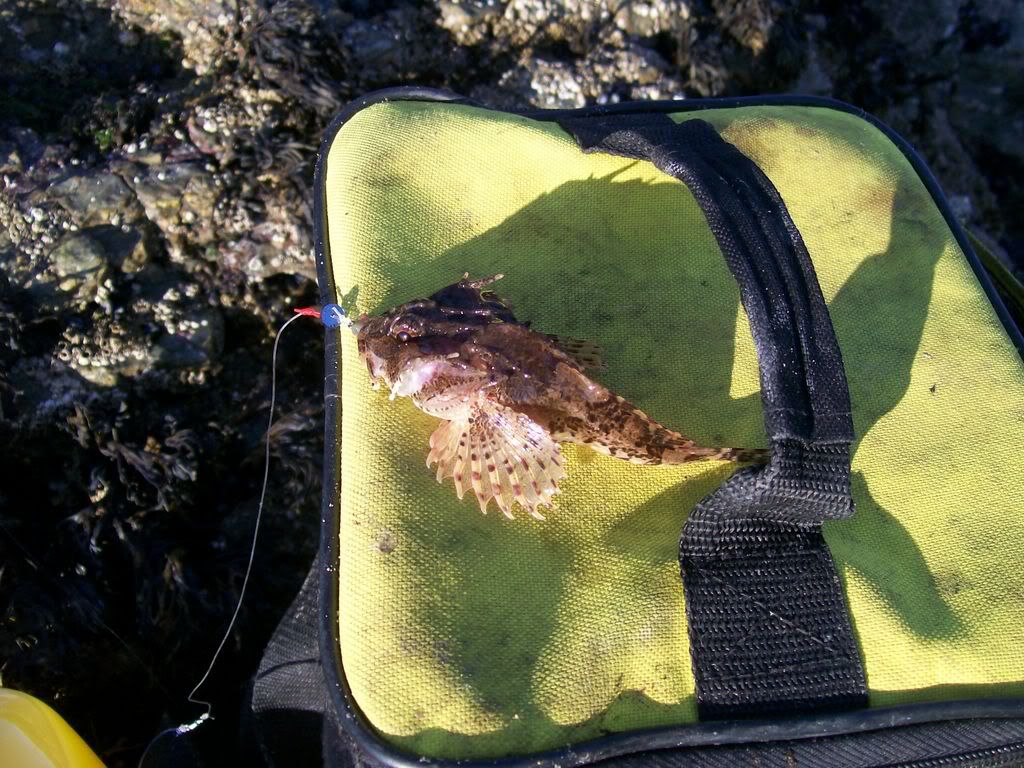 Then I got out a set of day glows and caught a 7" pollack followed by a 10" coalie (sorry no picture), before birdying my reel and loosing the set. After that on baits it was quiet bar the odd rattle. Then as the sun started to go down I managed a dog, which the dog liked ,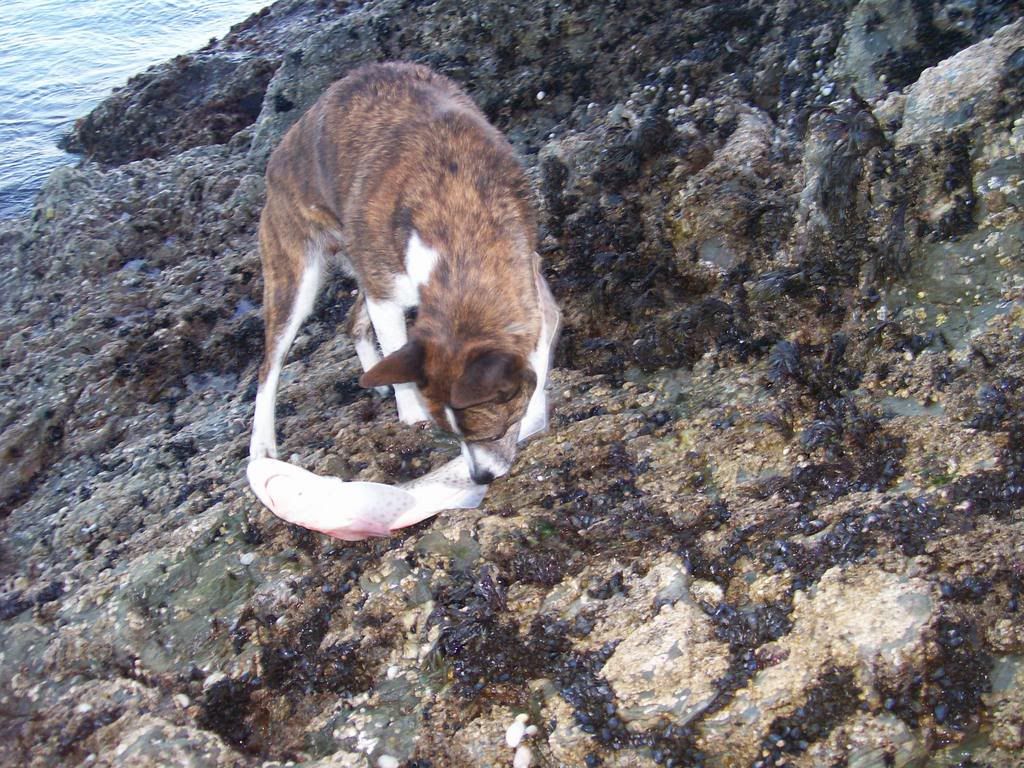 But dad was blanking until last cast, when a long spined scorpion fish saved him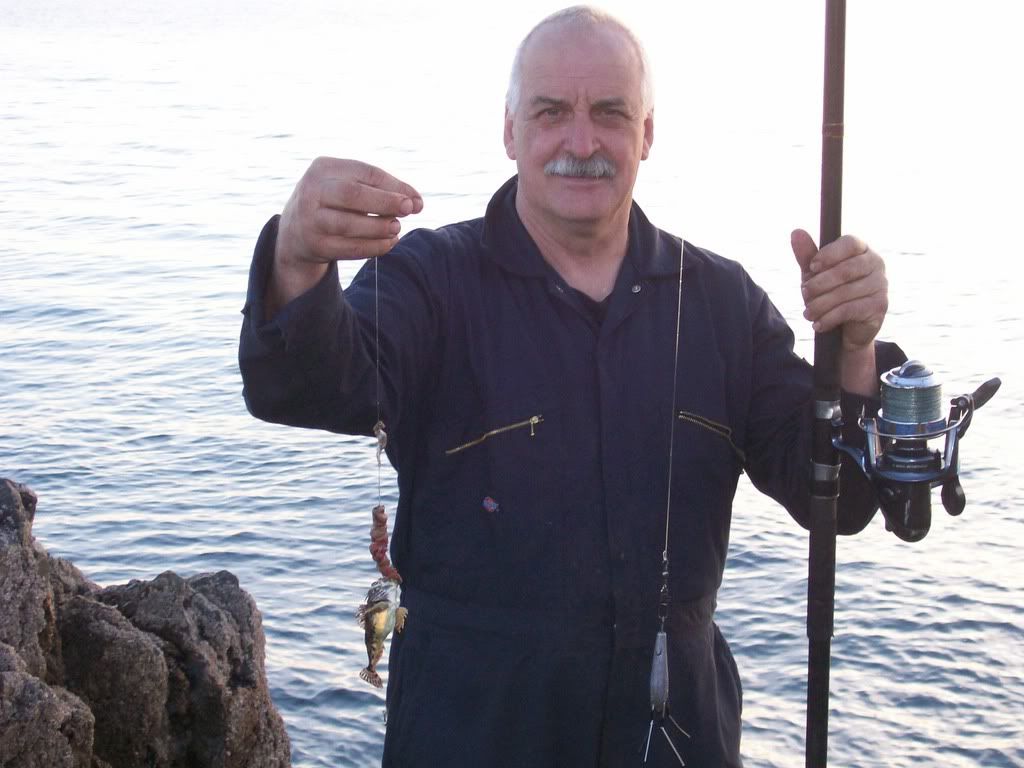 It was a good day, but no rays, ballans or flounder. But nothing to worry about, there are plenty of them about :wink: