Discussion Starter
·
#1
·
Today was my first trip out to the wrecks this year on Sea Mistress. The forecast was for force 3-4 South Westerlies which is more or less how it turned out. We left Rye at just after 8am in a thick mist to our first wreck on the Bassurelle Banks on the French side of the shipping channel. Crew today were regular Raymondo94B and Flounder2 (Darren). After about 45 minutes we sent down our Shads in 145ft of water and immediately Ray was into a cod of 5lb 2oz. What a start we thought, we are in for a good day. Unfortunately no more fish came to the boat from that wreck although aq couple were lost. We moved about 4 miles to another where I caught a Pollack of 5lb 9oz again on a shad. Ray lost a big fish that must have been in double figures just before it reached the surface and Darren still had nothing. We had a few drifts and then moved another 3 miles back towards Dungeness fishing a wreck on the edge of the shipping channel. It was still foggy so we had to keep a keen eye out for ships. It was at this wreck that Darren had a cod of about 4lb and I had my first Bass of the year. Not a big one but good to see.
After trying another few inshore wrecks with no fish landed but a few more lost we headed over to the same spot where we had some Plaice this time last year off Winchelsea. After a slow start we suddenly started catching. I had a double hook up of fish about 1lb in weight, Ray had a few and Darren got a couple.
By now it was turning into a nice evening, the wind had dropped, the sun came out and we fished relatively comfortably for the last hour before it was time to leave for home.
We got back into Rye at about 7.30. All in all a satisfactory but not brilliant start to the year, but it still a few weeks before the wrecking gets into full swing on this part of the coast.
A few pictures are below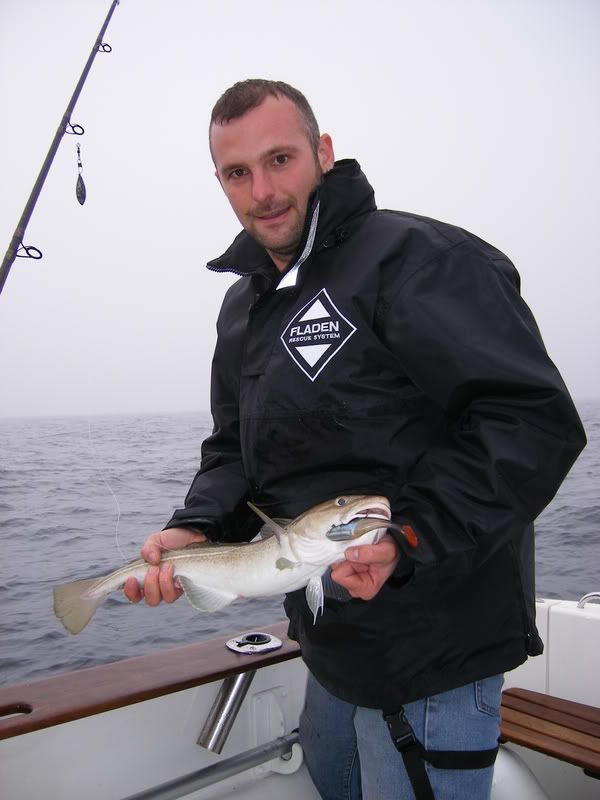 Ray with his cod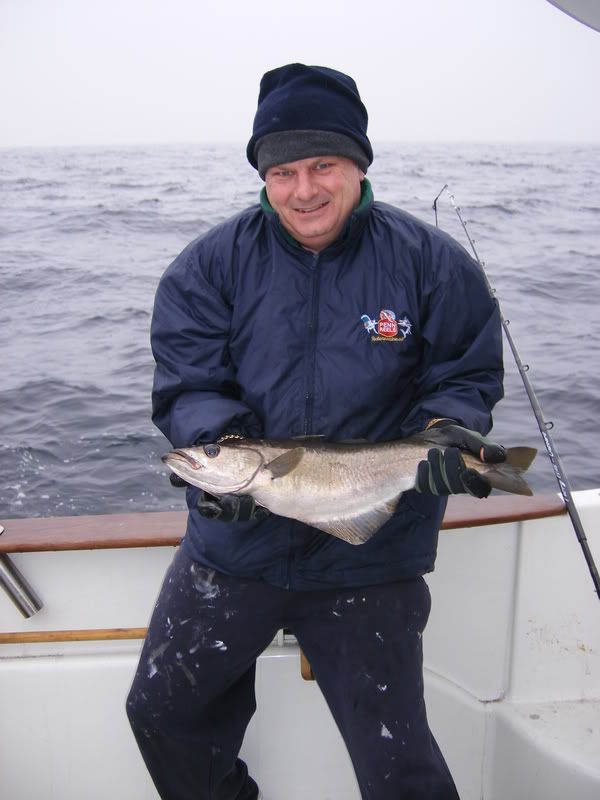 My Pollack
Darren with his Codling
My first Bass of the year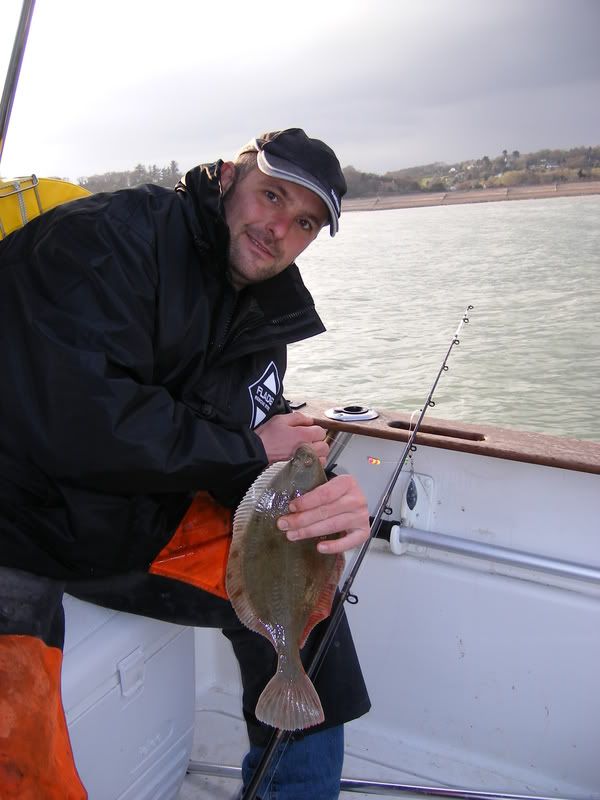 Ray with the first Plaice
My Plaice double