Discussion Starter
·
#1
·
Got picked up by Thornback at 18.30 and a short 10min drive saw us setting up at the carpark in front of the beach,Weather looked fine a bit of an onshore wind and a bit oh surf not as much as hoped for but such is life.
Started with two rods one smaller one with a three hook flapper fished close in amd baited with Rag and Mackerel,the bigger rod with a one up one down fished at range with Ragworm.,Paul was working the device and same baits.
First blood to Paul with a wee Flounder.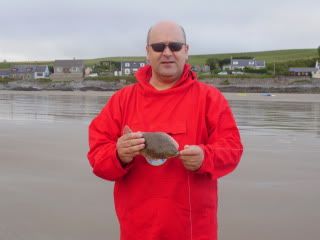 Then i had a double shot .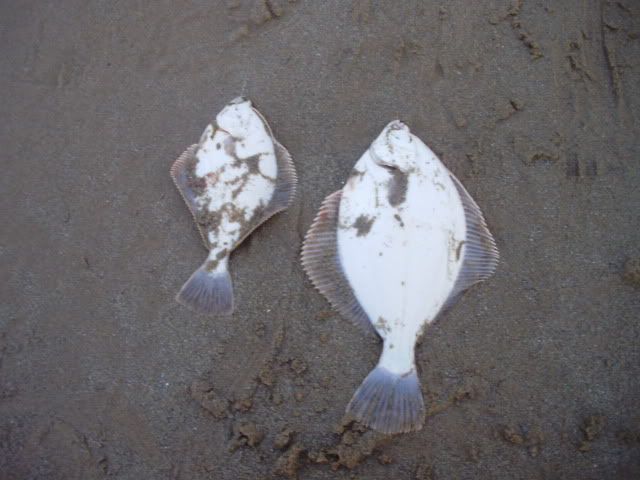 This went on for a while with just the odd Flounder coming in most were 8oz with about 3 going the 1lb mark.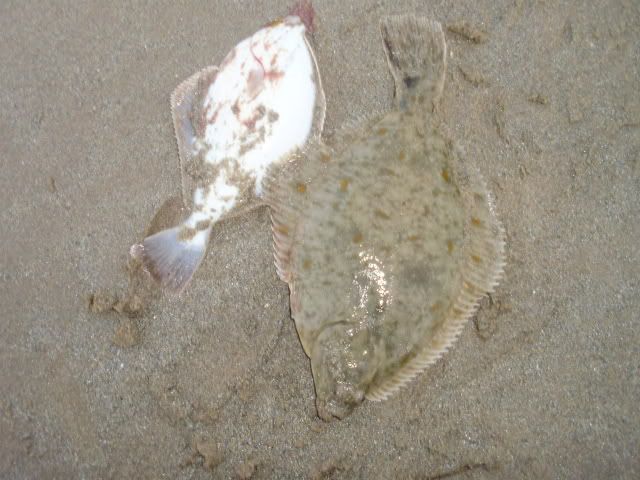 The beach was pretty crowded at the end we were as there were loads of body surfers on wee canoe typ things who were just pleasing them selves where they went :boxing:Just when we thought it could'nt get any worse another dozen or so turned up :wacko:then a guy wth a bloody massive kite and board decided to zip along the beach infront of us but only once and he stayed well away most of the time ,after it started getting a bit darker most of them went off up the beach and headed away.
Time for some serious fishing now ,decent baits sent out at distance and in among the breakers,first result was me with a Coalie /flounder double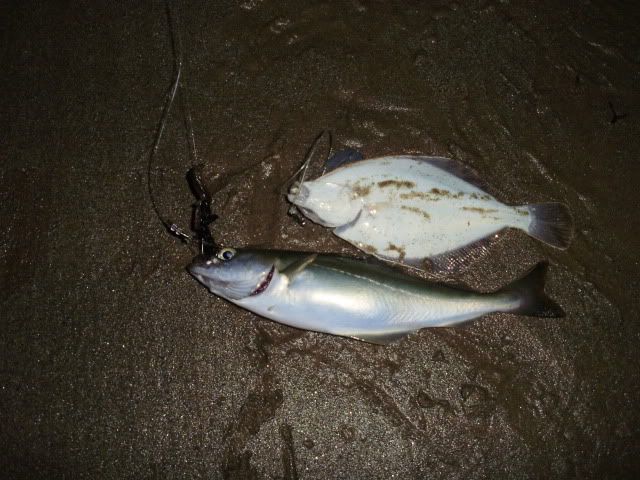 Then i had a small Bass my firts this year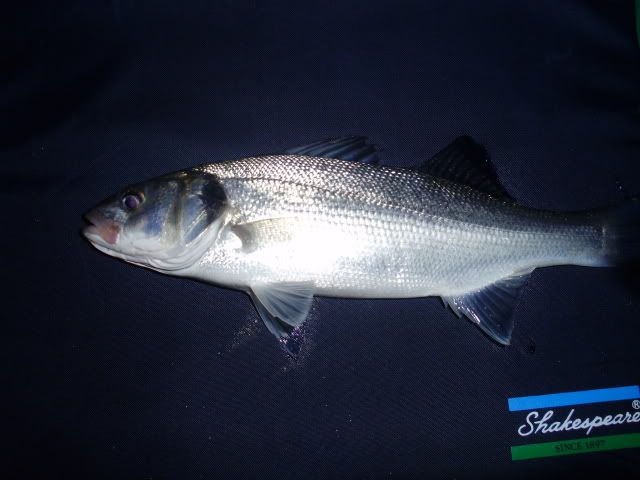 Still a few flounders coming in as well as the coalies,I had another bass
then it went quiet for a while with just the odd coalie so stared packing up about midnight Paul was halfe way up the beach when i had my third Bass of the night .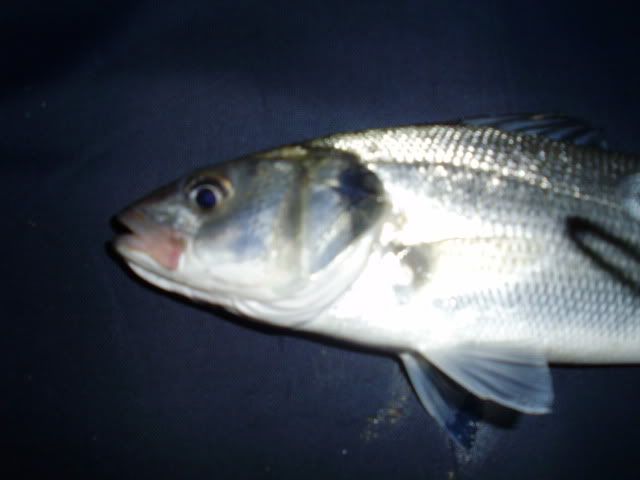 Not a bad night ,i had 14 Flounder to 1lb, 5 Coalies and 3 Bass to about the pound mark,Paul had about 10 flounder,So not a bad night nothing big but a few all the same great company as usual from Thornback and cheers for the lift fella