Discussion Starter
·
#1
·
I've caught a few fish recently using the guts section of mackerel, filleted thin over the middle to leave some of the body wall intact.
I've been hooking this on frozen, then wrapped tight with elastic — the idea being that as it thaws, the elastic squeezes the juice out.
Not sure just how good an idea this is, as all cuts catch, but since I started it, this guts-length has been the bit that
always
catches, if anything does.
So, last night I ran out of lacky, the fish was defrosting, and there was no way to keep the guts on the hook.... until I turned the bait into an intestines spring roll, all wrapped up in nice, biodegradable sellotape.
And I got my only eel of a dog-filled night!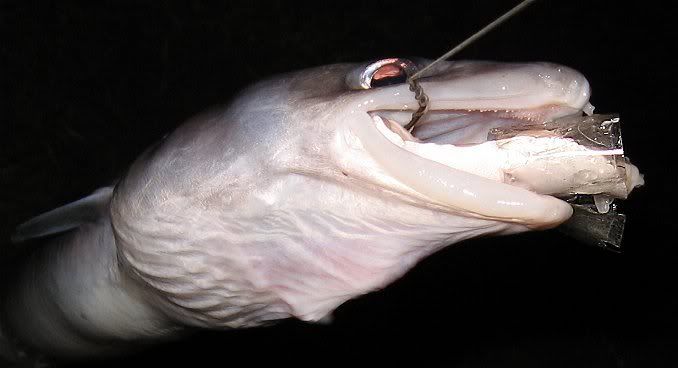 A right old fighter, and as you can see, I even got my tape back!
It's washed and drying on the line right now.
​