Discussion Starter
·
#1
·
Went to Selsey West beach last night, still not to sure why I went as I did not want a late night as I have a Bass session tonight, but after a phone call from my friend Rob (Bobfish) we decided to meet up at Selsey and have a few hours.
Got down there about 20.45 and decided to set up far to the right as there was a few anglers nearer the back of the fun fair.
Got set up and cast out, within 10 minuets I had this hound (was about 7lbish)
Then it went quiet for a while, then another bang on the rod which produced the following hound (about 12lb)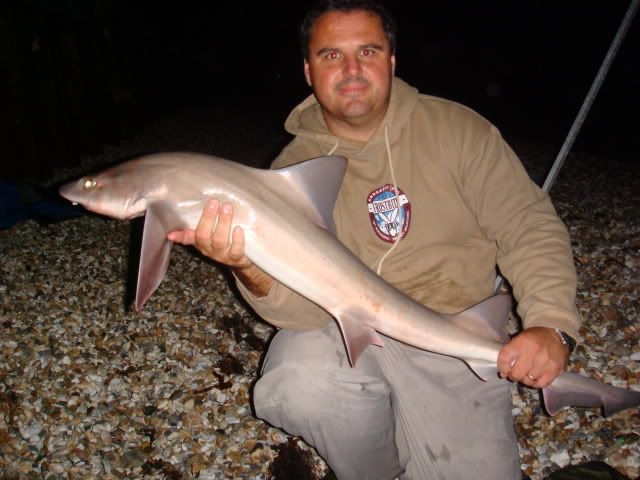 The above im my PB as I have only been hound fishing a couple of times and not been that successful.
Rob then brought in one of about 13lb, it then went quiet again for half an hour or so, we then Rob had a further two hounds 5lbish and I had one more of the same size, packed up at 01.00 for the hour drive home (rob had an hour and a half drive home).
Thoroughly enjoyed the session as at 18.30 I was sitting in my back garden in the sun not even thinking about the hounds.
There were two guys to the lefty of us who had thirteen hounds between them but no doubles.
After a few hours sleep now looking forward to my Bass session tonight.
Andy