Discussion Starter
·
#1
·
roller mills southampton 4/2/16
at last a thursday of decent weather there was a need for me to get out and fish & a call from 2 fellow anglers asking if i would join them on a mission to southampton was most welcome as i needed to test out my new bass/flattie rods that had arived that morning .
after an early afternoon meet up it was down to poingdesres for a bait & tackle stock up , then dropped into al's on th way through to rollermils , havn't been there for years and there's lots of new build obscureing my old waypoints but we found it in the end .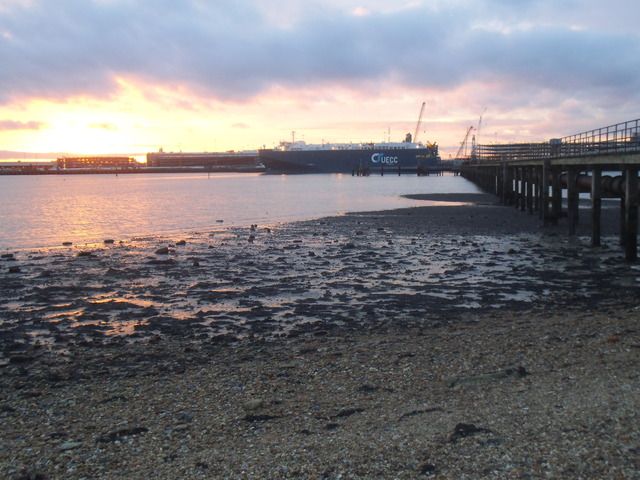 with the sun setting over the docks and the tide creeping across the foreshore towards the beach we went about setting up and hurling a few baits out into the rising tide before catching some pics of a glorious sunset.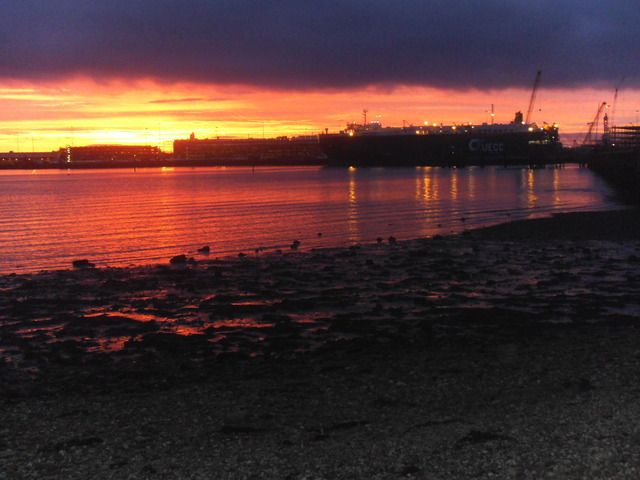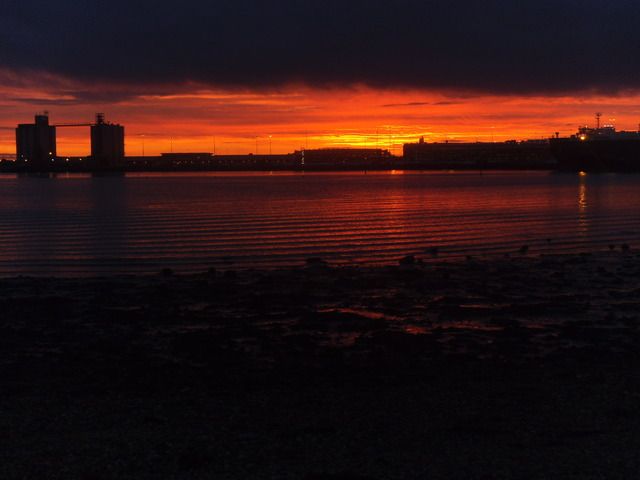 the guy on end peg stands vigilant for a bite.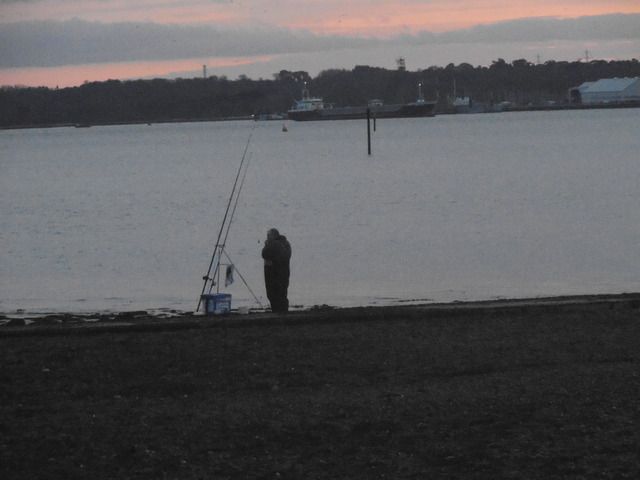 he was rewarded early in the session with a reasonable sized spikey. as i wandered over to take a look, i saw a shine in the moon/starlight on the beach some way beyond him investigation found a pair of rainbow trout of about 4lb layed side by side the top one with a fillet cut from it which was a bit of a mystery .
the rest of the night rolled by pleasantly enough with a visit from an old friend who turned up for a natter , and a visit from one of the local urban foxes on the scavange for bait, burgers , buiscuts and any other foodstuffs,(probably begining with B ).
fishwise we all caught but it was a random plague of pins, pouts & small bass. pleased with my new rods i paired them with some old millionaires but at about 22.00 as the tide was dropping gaveup and ajurned to a chinese for some scran on the way home.