Discussion Starter
·
#1
·
Sorry this is a late report, not had chance to post. Was in two minds whether to bother.
Set off for the Breakwater nice and early to beat the queue of people expected to be at the Dump Head and arrived to see only 8 waiting for the boat. Thinking this would be good as I would get a choice of where to fish.
Got off the boat the other end and made the long walk to the Knuckle. Set up 2 rods one with a Dvice and long leger rig the other a long dropper rig, both baited with sandeel.
Throughout the day switching between casting out and fishing down the wall, changing baits from sandeel to fresh mackerel and crab there was nothing being caught except dogfish.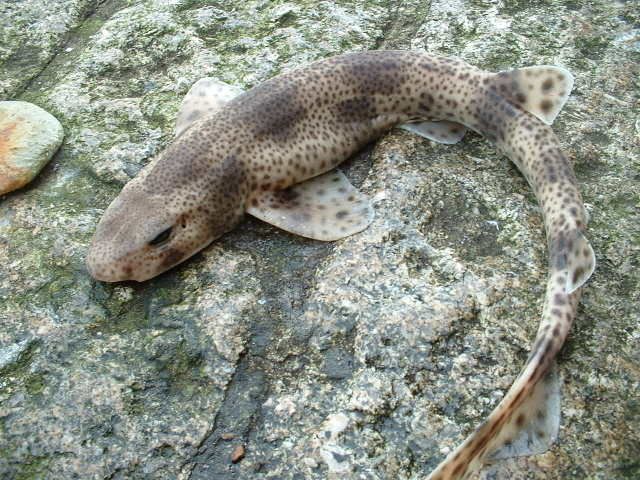 And more dogfish.
Eventually, as boredom set in, I decided to have a walk over to have a chat with Tommy the patrolman. He said hello Dave. Its not been fishing well on there for a while he said, only a few bass showing during dawn and dusk. Think he only had 2 dogfish all day on the inside. Whilst chatting I noticed this rare fish.
A Trigger Fish it looked about 4lb, at least.
Sensitive content, not recommended for those under 18
Show Content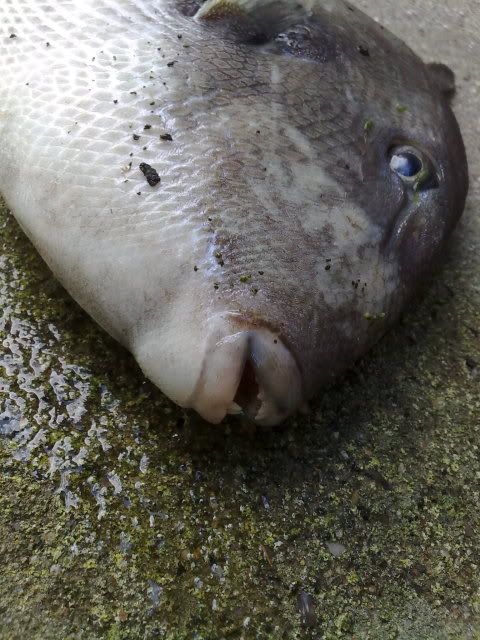 Apparently it was found floating below the wall the day before and brought up in a drop net.
I didn't see much else coming up, except for a few doggies and the odd mackerel further along the wall.
In total I had 10 dogs and 3 mackerel. Not very good but a day out on the Breakwater, at last.