Discussion Starter
·
#1
·
Popped over to Down End first,hopeing for a Smoothy,Triggers were pecking at the baits at high over there,then the dogs sniffed us out and became a plague,so we moved away from the rough ground to the sand. The fish were on the baits first cast,
They kept biting,
They then got bigger ,
Then the dogs moved in and nailed the baits ,the Dogs were coughing up lots of what looked like black lug,ive seen it before but never so many fish coughing them up.Some were so recently eaten we could pull them from the fishes mouths and put them on the hook.
We moved of and looked for the Triggers,another boat said the Trigger fishing was slow as theyd had only a few,we managed one,not on the trigger rigs,but on a whole squid on a 4/0 hook!
So we moved to fish some deeper water nearer the point,we had a few,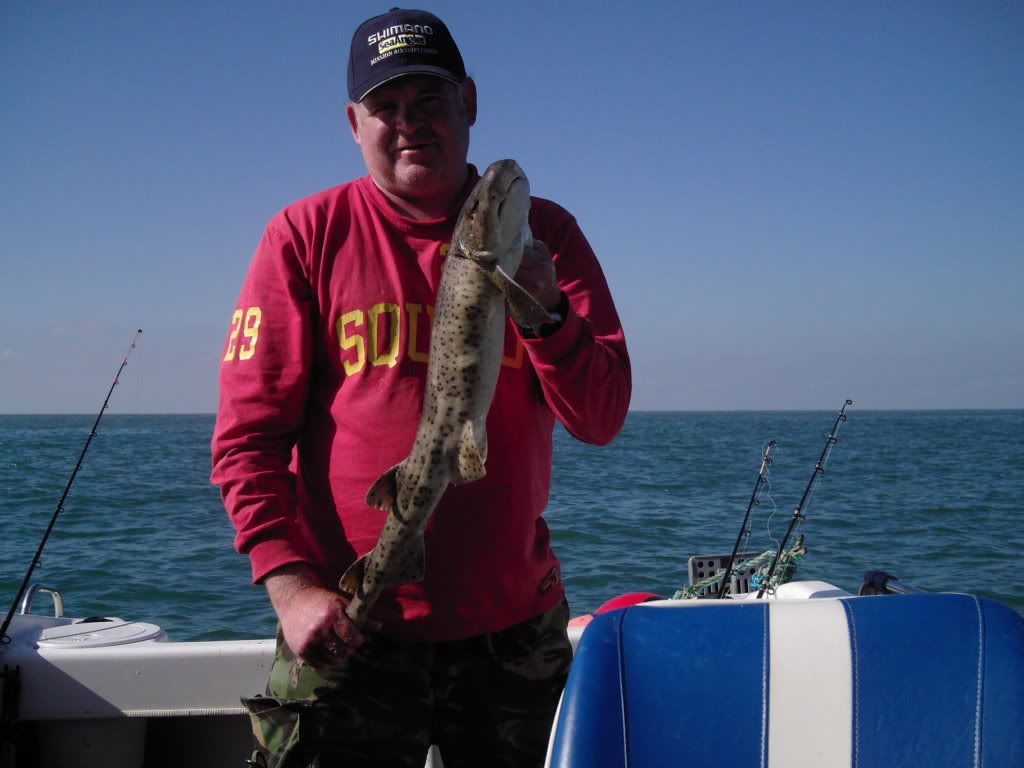 We then had a few ,
One took a bare hook(brown colour) retreived bare as the Triggers were nailing the big baits to shreds,
.
We moved back to the river, waiting for enough water to get back in to tie up,had a go for Bass in the river as we waited,just small Schoolies nailing the baits in there.
No big fish,but a fun day in the sun. I even took me coat off LOL.