Discussion Starter
·
#1
·
Thought i would have a go at Tayport today fished from 12:30 till 18:00,rag,lug.herring,sandeel for bait.I should have just kept it as a thought .Bit of a wind from the n/e .Well it never went as i planned there were no fish far out or close in plenty of weed though.Only thing i caught was one small crab.There was another guy fishing he had the same luck as me and a guy turned up trying his luck at mackerel hunting he failed.
The only upside to the day was the entertainment the dolphins were in town putting on some amzing acrobatics,they were close in to 20 ft from harbour wall.Then there was a couple of seals wandering along with what i thing was a whale of some kind.I seen this rise out the water by the tower that stands not far from beach it was big and black.
So there we have catch 1 crab :roll1:.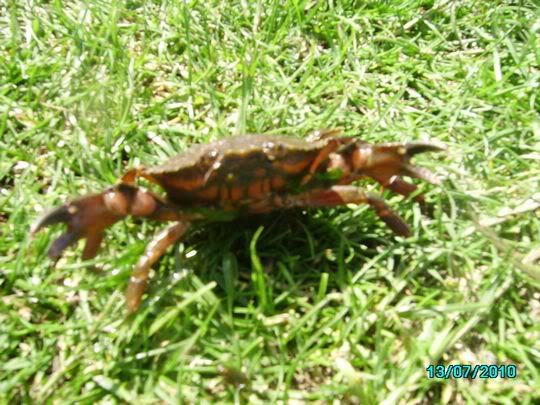 My one and only catch .
A pic of a pair of dolphins only decent pic i got most were tails and fins camera not fast enough.Next time i take video cam.