Discussion Starter
·
#1
·
I fished Broughty Ferry yesterday so a short trip across the water to Tayport today.Fished 13:30 to around 20:00.Bait as usual everything going.Wind from s/w.Well i went over basically to see if i could l could catch myself a plaice or two.Fish were hard to come by.Got my first fish a flounder on my first catch then had to wait till 19:00 for my next fish another flattie about an hour after that got another flattie and that was my lot.So my total catch 3 flatties 2 i think may be plaice but i've been wrong before.
The long hours of nothing were passed by helping a couple on holiday with a kid set up gear and get fishing.A thought came to mind when setting their gear up,everything you buy you get instructions but that doesn't happen with those fishing sets you buy.We were entertained by a few dolphins that put in an appearance.Then there was the guy who was setting out to get his boat lifted out the water,who sailed right under my lines.I think if he smiled it would have been the first time in this lifetime.
My first fish a small flounder.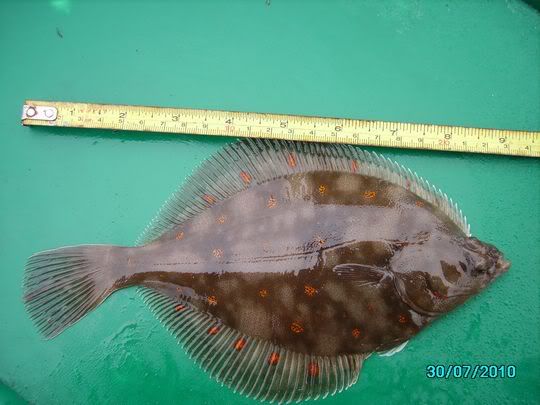 My second fish possible plaice ?
My third fish a possiblly another plaice.
Since i don't seem to be having much luck around the Tay think it's time to roam once again.