Discussion Starter
·
#1
·
Thought i would give it another go on monday, This time it was a nice sunny day, arrived and walked over at the bus shelter to find a pretty busy beach and the welk potter P2 about 100yrds off shore strait out, so waked about 500 yards to my right and set up. looked to be another slow day down there, after about 3 hours i had not noticed one fish landed, about 1 hour before high water i managed to bag one,result job done so to speak, not a monster a little over the 2lb mark , but i was chufffed with that, it had taken 2 hooks from my 3 hook flapper so he wernt getting off,That turned out to be the only fish of the day for me and the only fish i saw landed out of at least 20 rods, so i would say their few and far between at the moment!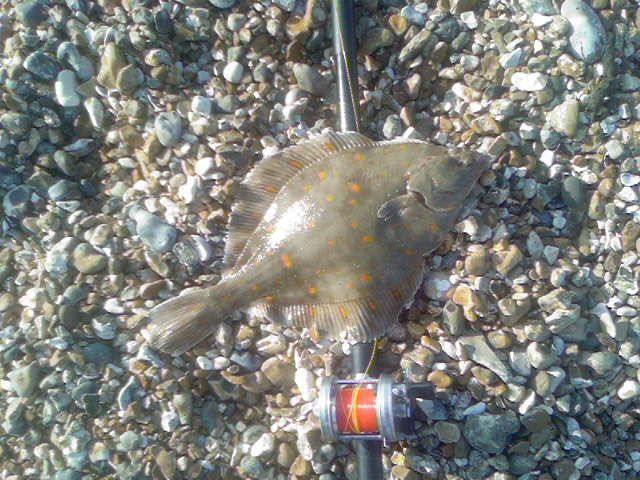 One thing that did get on my tits was some guy with hes kid setting up 10 yards from me and forcing me to move 30 yards away from him:thumbdown . He did not even set up in between me and the next guy but much closer to me:blink:
Any ways he first cast he cracked off
about an hour later he droped a fish ,dont know what it was as just see it flapping in the surf and i watched him looking for it for about a min. i reeled in hes rigs for him as the tide was moving them in front of me. If your reading this and it was you that set up next to me and then lost a fish , all i have to say is GOOD:bleh: :bleh: , have some respect for poeples space!!