Discussion Starter
·
#1
·
Three Happy Anglers
After a marathon effort out on the sand trying to get enough bait for the next couple of sessions, Jim and I finally decided on where to fish and got set up. There was a strong South West wind blowing along the beach and a big sea running, care would have to be taken and an eye kept on the watch for a rogue wave.
As usual the whiting were on the baits the second they hit the water and it was going to be a case of fishing hard and making bait changes at no more than ten minute intervals.
I received a phone call from Ralph (labraxuk) to say that he had beached a nice thirteen pounder over low and that he would soon have a move along the beach and join us.
No sooner had I put the phone back in my pocket, when I had a non-whiting looking bite.
I picked up the rod and felt another little thump, so took up the slack line and set the hooks. It nodded and the fish moved off down tide. Moments later, Cod number four of the season was lying at my feet, flapping on the shingle.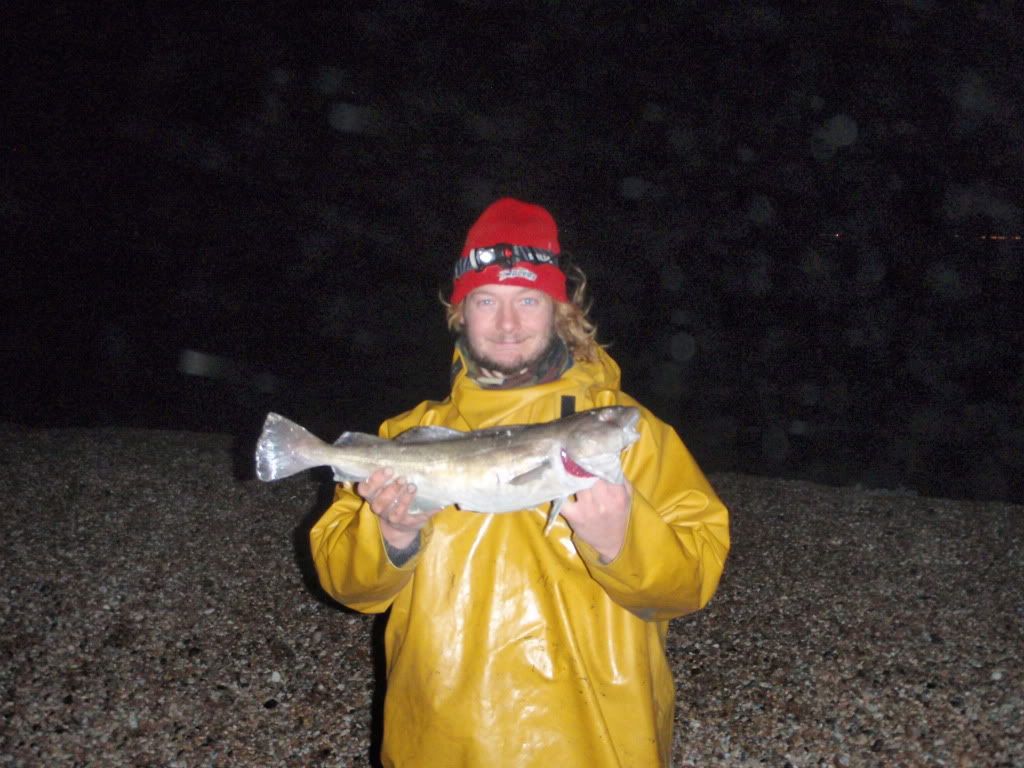 Ralph had now joined us and set up fifty yards up tide of me. The tide had now picked up and Jim was struggling to hold bottom, despite walking up tide to cast where as I wasn't having to really walk up tide at all and was holding out fine. All became clear; it was my special break out leads that were doing the trick!! So, being kind I donated some to him.
It later turned out that Ralph had been struggling to hold as well, had I have known, I would have donated some more leads.
Finally, after sitting there wondering what he was doing wrong, Jim had his first codling of the season, followed an hour later by another and then another!!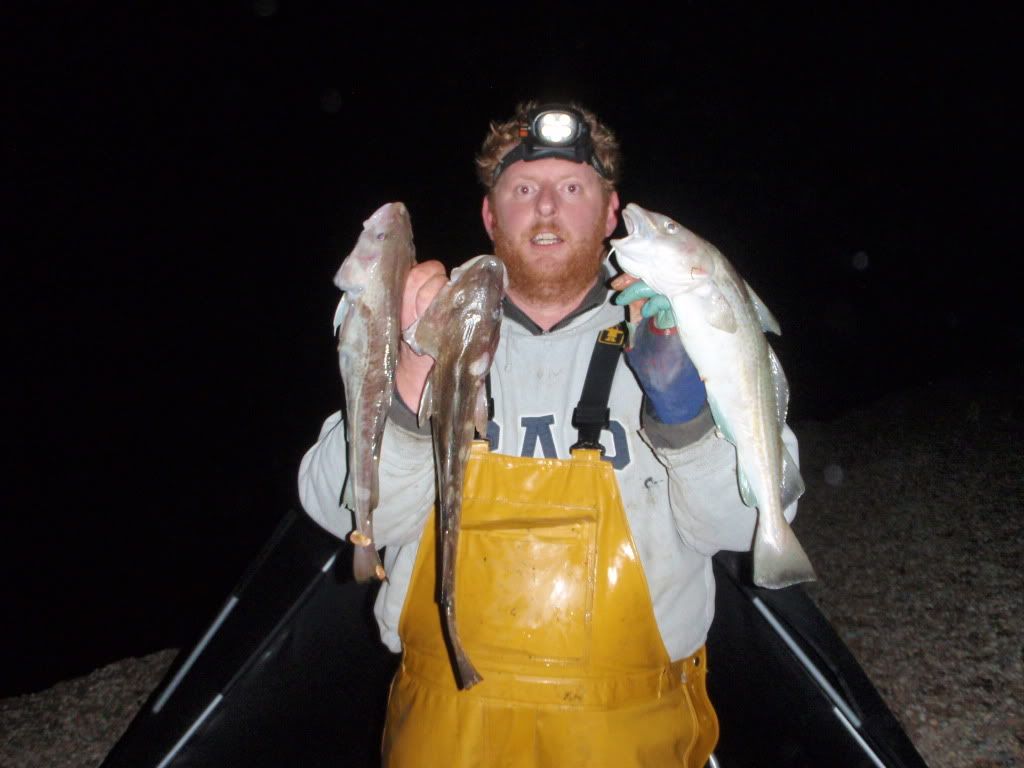 At three am we called it quits and packed up, tired, but three very happy anglers.
Shirl