Discussion Starter
·
#1
·
Got to Pevensey Bay about 5. Easterly wind blowing. Cloudy and ****ing cold. Low tide was an hour gone. Planned to fish till high which was about 9.30pm. Had to wait till about 5.30 before starting to fish due to the deep/wide gully. About 3 foot deep and 15/20 yards wide. Then about 50 yards of sand between that and the sea. Time I had set up 2 rods and had a cuppa the sand had disappeared.
Rod 1 was 2 hook flattie rig size 2's and fresh lug; Rod 2 was a pully rig 2/0 hook and squid as bait. Bites from the off. Must have been tiny ting as nothing was hooking up, but the hooks were being stripped. About 6 though a really good bite on rod 1, banging away it was. Picked it up, struck and a little bit of weight, nothing massive. 1st fish of the day, a little codlet. Good start.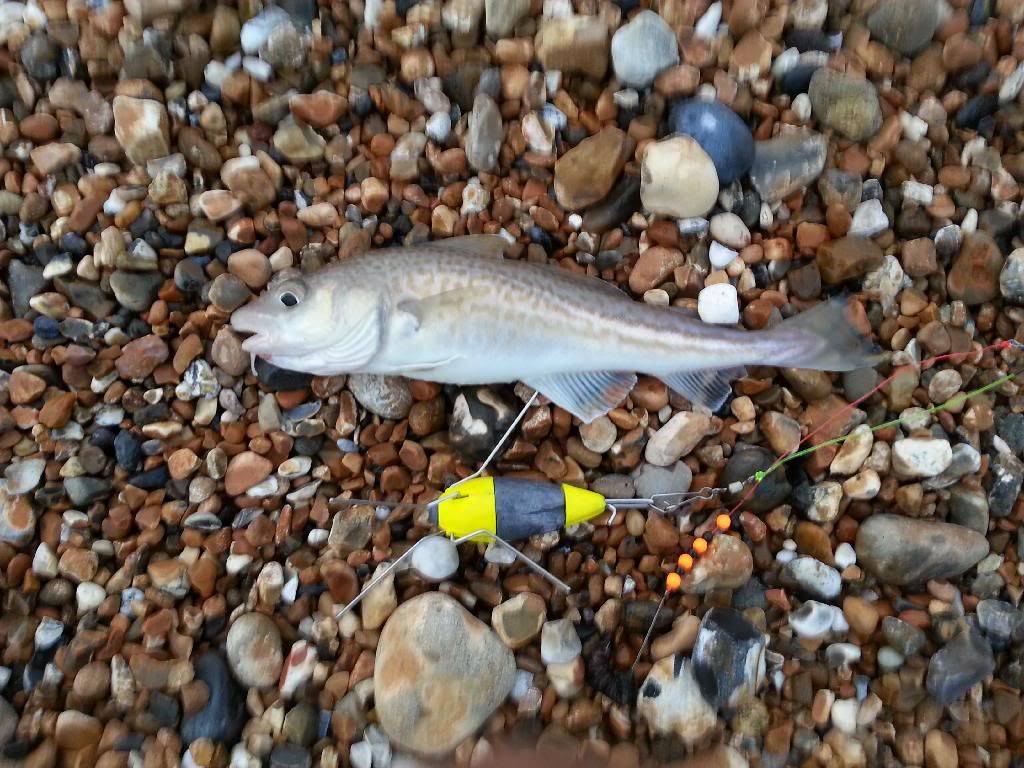 The 2nd fish of the day though was a bit of let down. On rod 2, a ting had managed to swallow the head of squid and killed itself. It was half the size of the squid. Stupid thing. Bites kept coming on both rods. Changed rod 2 to 3 hook flapper size 2's, and lug for bait, as the squid was just getting mullered by the ting. 1st cast with that and within 30 seconds it was banging away in the tripod, and in come another codlet and a double of the unmentionables. Oh well, thats 3 species in about an hour. Rod 1 then had a good few knocks, reeled that in with a bit more weight and in came a double up of a ting and another codlet, bit bigger this one about a pound.
The next hour was constant fish, small ting, codlets and unmentionables. Lil bro arrived about 7.30, and I had had 6 codlet,6/7 ting and 6/7 unmentionables. I was hoping he would get a codlet as he had only ever had 1 small cod. But unfortunately as he got there so the codlet disappeared. The next 2 hours were non stop bites from ting. Ting after ting after ting. The wind had really got up. and it was getting bloody colder. Just after 9.30 we decided to call it a day. Good to be out.
Tight Lines to all
Paul