Discussion Starter
·
#1
·
Well 1.30am, and I was wide awake. The car was already loaded, ready for a 4am start. But what the heck. I got up at 2.20 and was on the beach in St Leonards at about 2.45am. A lovely clear night, the moon was just disappearing to the west, there was a slight breeze and it was a touch on the chilly side. Low tide had gone at 1.15. I planned to fish till high at 7am.
Two rods set up, rod 1, 3 hook flapper size 2's and 5 day old lug. On rod 2, pulley rig 2/0 and fresh lug. Although it was dark you could see that the sea was very flat, so to be honest I wasn't expecting anything fantastic. A few hours fresh air before too many people got up, and a fish or 2 would be adequate.
I didn't have to wait long for the first bites, a few minutes in fact on rod 1, a double of small ting. That was the blank out of the way, Hope not too many ting came in. A few minutes more and a much more positive bite on the same rod, and a double of ting and a codlet,
Dont mind getting the codlets for the next few hours. Not the best of piccies, but my fingers were so bloody cold. Cast back out, poured a nice hot coffee and found my gloves. Ahhhh!!!! Thats better. And so it continued with the ting and 3 more codlets. Then a treble of a flounder and 2 ting,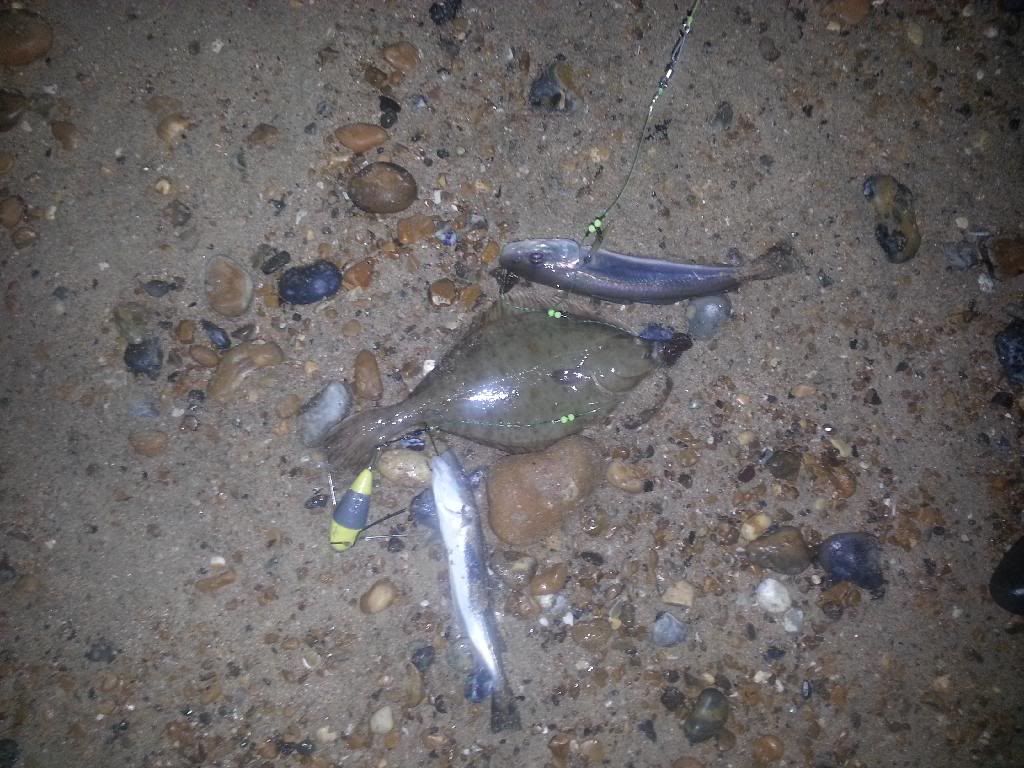 Half five-ish and daylight was on its way, and the bites were slowing down. A few colins were all I was getting now and the occasional ting.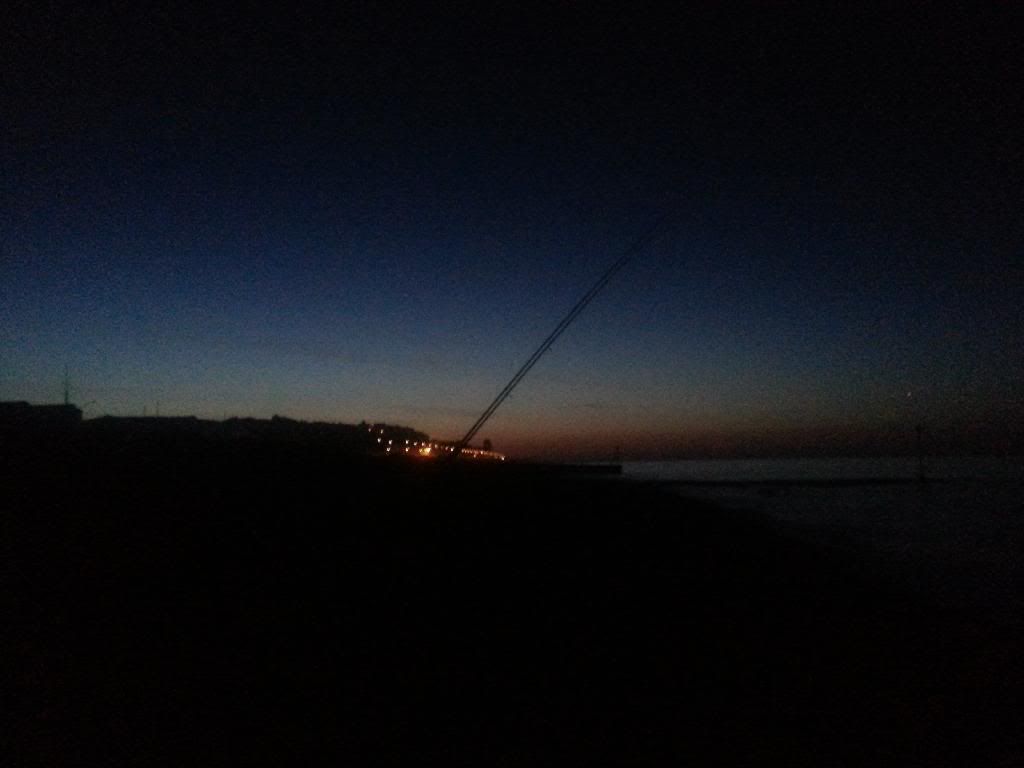 Half six and the sun poked its head above the horizon,
I gave it till 7. I'd had a lovely 4 and a bit hours, plenty of fish, all small, codlet, rockling, ting and the flounder. It had been a very peaceful few hours, apart from the fox screaming its sodding head off and one stage and frightening the doo-dahs out of me!! I hadn't seen a sole, Went home had a quick cuppa with the wife and then sent her off to work.
Tight Lines
Paul