Discussion Starter
·
#1
·
a small gap in this persistant bad weather, was enough to allow the toadfish an evening trip this week.
blonde rays were the target for the night and with wayne(slayer)pontin wanting to improve his personal best fish of 14lbs the scene was set.
a 6.30 lockout and a steady run into the darkness saw us anchored on our chosen mark within half an hour.
with a short sesh in mind , thankfully the rays came on the feed,with blonde and a bonus smalleyed thrown into the mix.
not a fish over 10 pounds here,so a move to a small patch of ground further off insearch of larger fish was on,no sooner had we anchored wayne was into fish with a 15.5lbs and a 16.5lbs landed in consecutive casts.
2 new pbs for the slayer.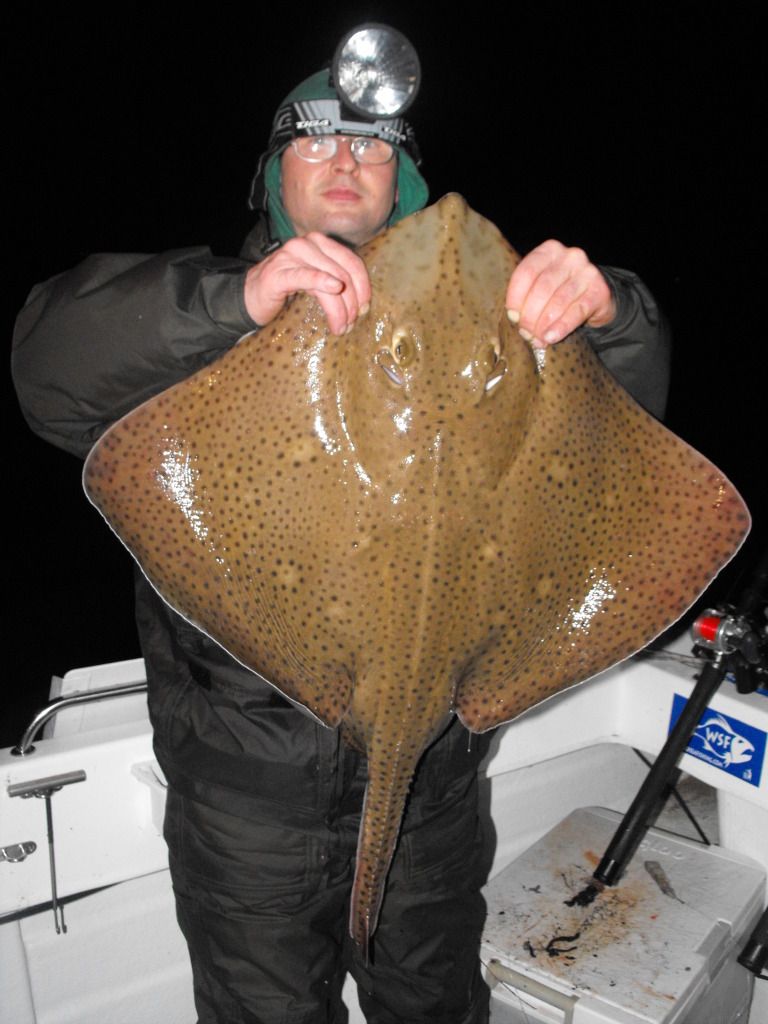 a small bite on the toads rod was wound into and after a nightmare with a good fish trying to tangle every line on the boat,we managed to land a 19lbs blonde ray.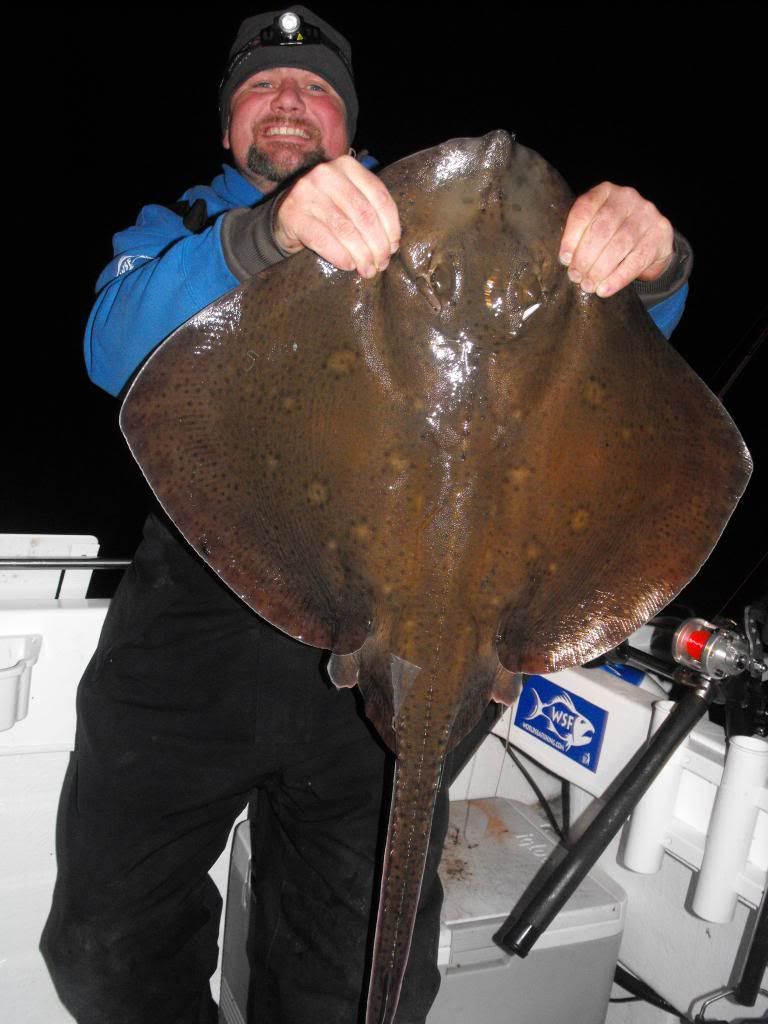 sunday saw us out again this time with kevin robinson who has spent many hours searching for a double figure cod but has yet to be successful.
after a flying stop off in bobs tackle for the finest quality worm around,we took a gamble on a mark we have not yet fished this season.
with a fair old lick of tide the boat engine had to be used to stem the flow of tide in order for the anchor to bite a steady stream of conger and ray were the result.
with my back turned i could hear kev shouting my god,my god this is it.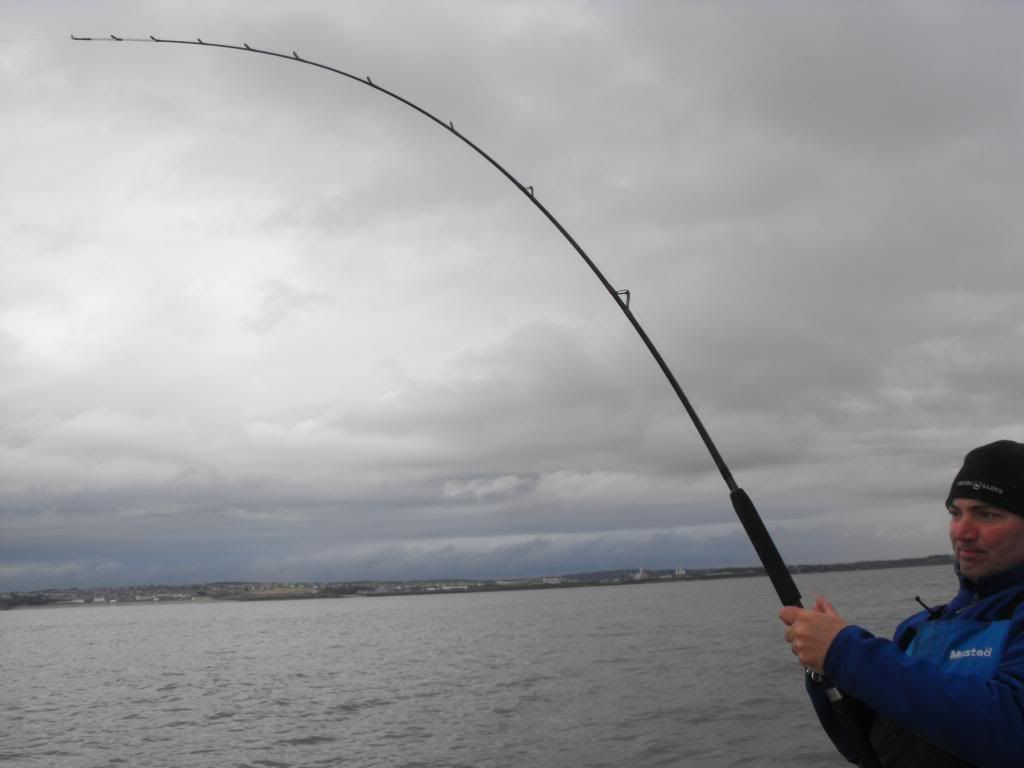 after a few heart stopping moments in the fast run of tide a nice cod of 13lbs was netted,years of torment ended for kev.well done mate.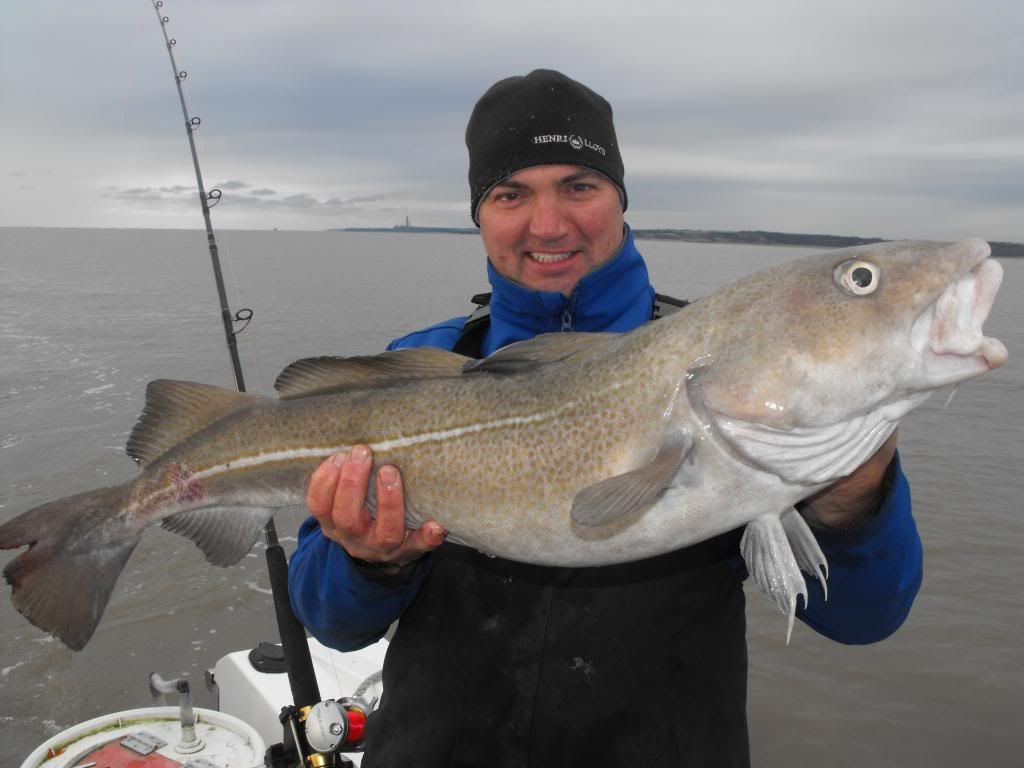 after many years and miles up and down the motorway on countless south coast wreck trips he finally got one on home soil.