Discussion Starter
·
#1
·
Following on from my thread asking for thoughts on the budget "Chinese" trailers I'd seen it might be of interest for anyone in a similar position to know what I did.
The dilemma was how much to spend on repairing/sourcing a trailer for my 13' Bonwitco. The options were quality new at £1000+, budget Chinese at £600 or so.... or repair mine. In the end the fact that my boat as an outfit has a ceiling price even if offered with a new galvanised trailer made me decide to repair it.
With the boat on it didn't look too bad but I would never have towed it any distance without some serious work. Once I got the boat off and presure cleaned the grease and gunk I could see that pretty well only the chassis and jockey wheel were any good.
Here is what I ordered to get it sorted... plus a new winch not shown. Total parts cost a whisker under £250. I got them from Towing&Trailers of Worksop via their website. In the past folks have given various suppliers they use for trailer spares but two things made me use these people. Their suspension units are branded Avonride and their roller brackets and U-bolts were all plated... some folks were mild steel with no protection.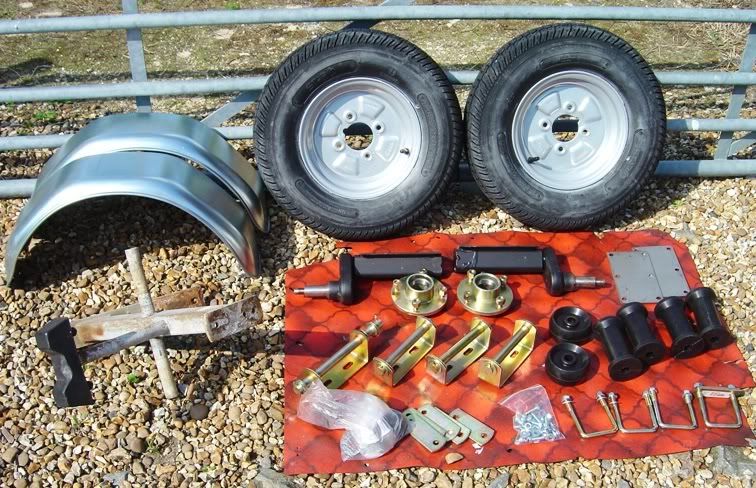 Also in the picture is an old Sprite trailer snubbing post which I unbolted from a scrap trailer to fit to this one clamp-on style.
Here it is with all the grotty bits cut off. I also cut off all the welded on keel roller mounts plus the snubber post with the idea of putting all that lot back as clamp-on to give flexability of setting it up for this or a future boat.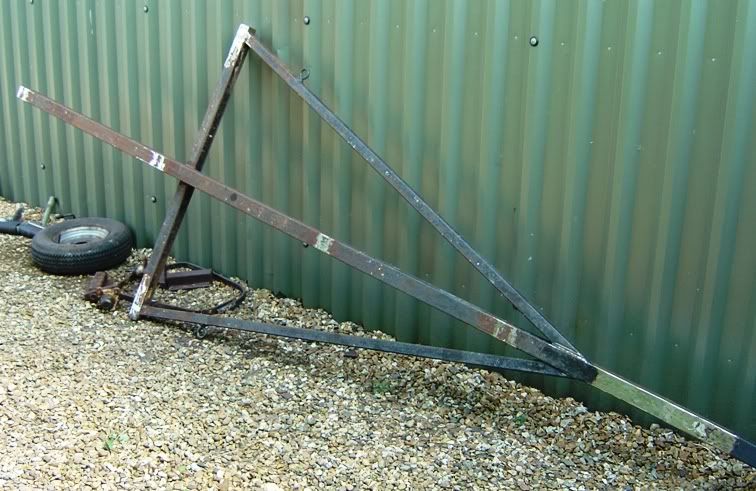 And finally for now new suspension mounting plates welded and the new suspension, hubs, wheels and tyres fitted. After very careful calculation and weighing I worked out even with lots of kit and the inflatable/Tohatsu carried within the Bonwitco it would be fine with a 550kg gross rating.
It's almost finished now and I'll get a completed photo up when I find the camera.
David