*** For those wanting to keep their reels stock as an alternate, cheap upgrade, with reliable braking ***
It's common knowledge to anyone who has attempted to tune their Penn Fathom 12 & 15's for long distance casting/fishing, how the brake blocks (b/blocks) from the stock centrifugal system can quickly perish and suffer wear issues.
When the b/blocks do wear they turn into dust & fibre particles (see below pic) - and the loss in length loses the ability for the b/blocks to nestle against the accommodating brake ring that generates the friction required to help control the spool.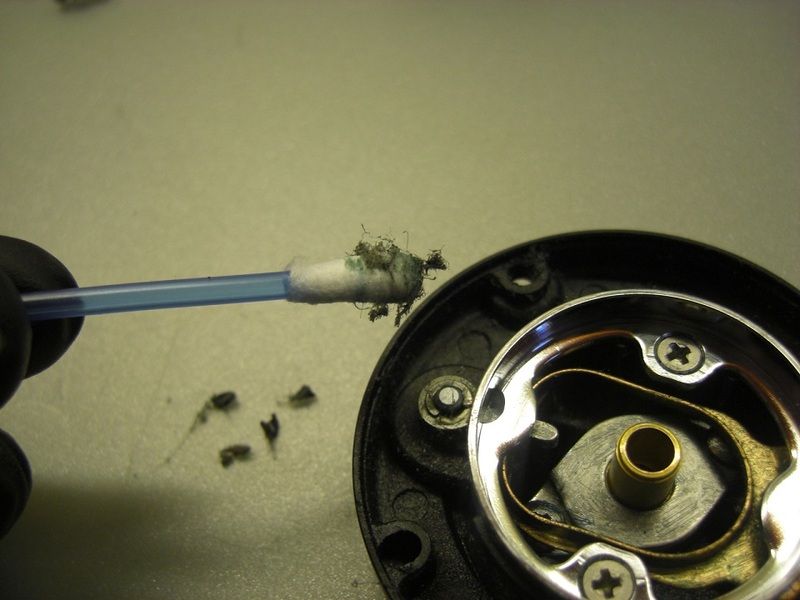 Another issue that rears its head, is how any deactivated b/blocks would reactivate themselves during the session. So, say you started the day with 2 b/blocks activated and 4 deactivated, with a cast generating 10's of thousands of RPM, the once deactivated blocks can reactivate themselves and unduly brake the reel losing the distance previously attained and required (below pic taken from www).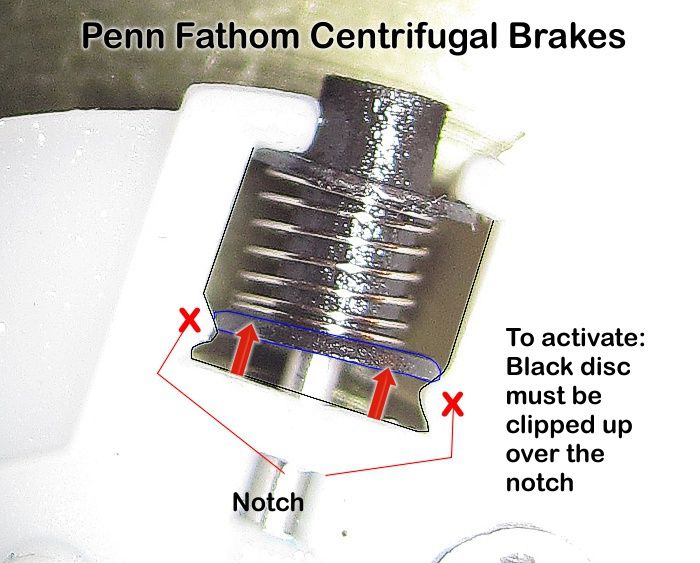 These occurrences create an unruly, inconsistent and unreliable operating reel, exactly what we don't need.
To remove these inconsistences a simple 10 minute upgrade using alternate b/blocks from other manufacturers (Shimano & Abu) have proved very successful with years of use. This trial began for me in the summer of 2013 where I had converted my brothers fathom 15 mere weeks after his purchase after experiencing and suffering the above issues (thread
here
).
All the tools you need is a Stanley knife/blade, either one of long/short nosed/universal pliers, needle file, small Phillips screwdriver and a flat head s/driver.
First remove the 3 Phillips screws retaining the centrifugal brake plate from the spool: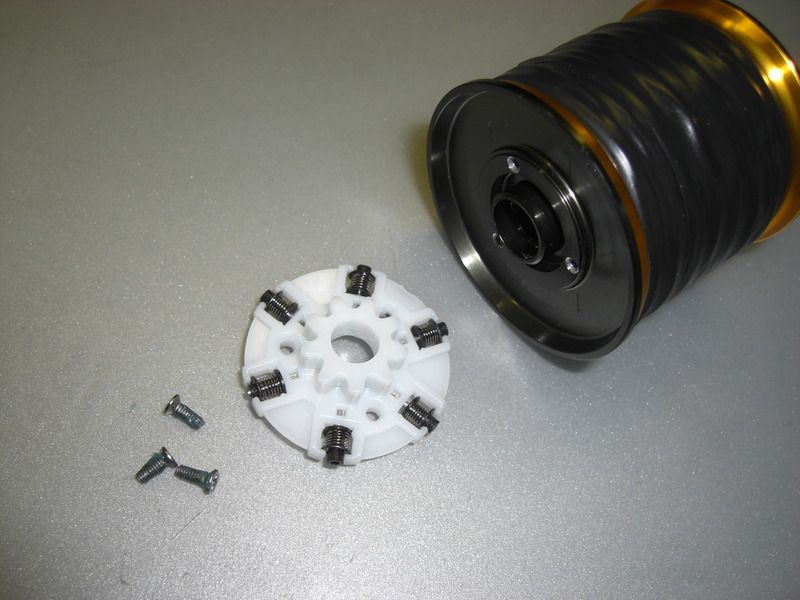 With the flat head, place it behind the flange of the b/block and pop them all off one at a time. I advise doing so in a plastic bag before they take flight: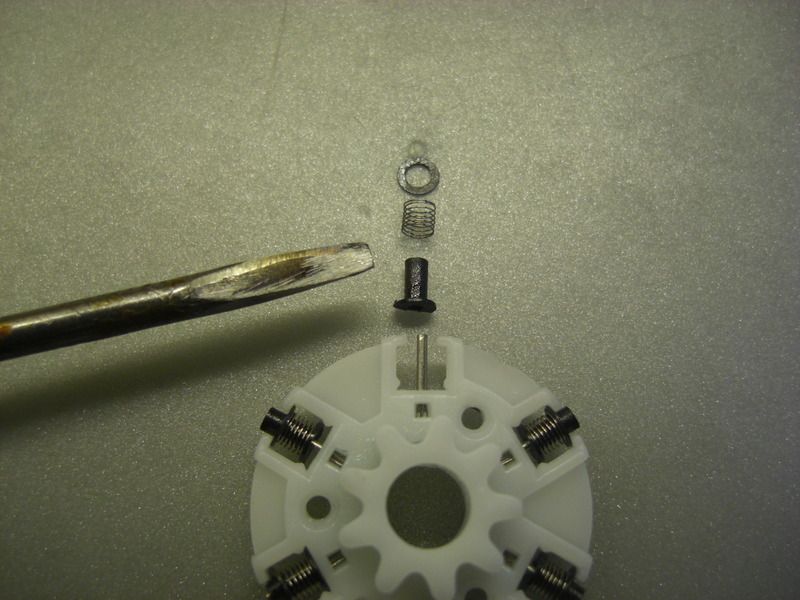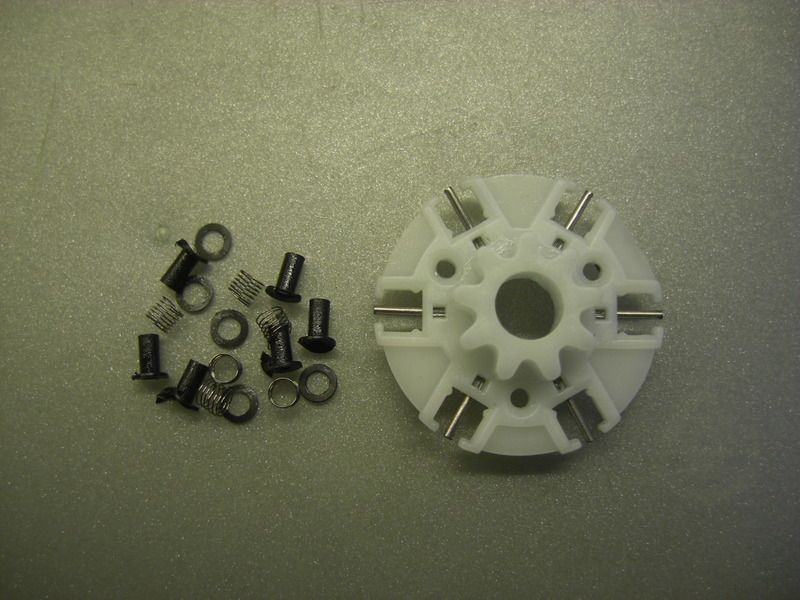 Once removed, cut the shoulders away that retained the stock b/blocks in situ:
Using either long/short nosed/universal pliers, pull the pins out of the housings you want to place the new b/blocks in situ. Use a needle file to clear any remaining notches to help accommodate the alternate b/blocks from any interference: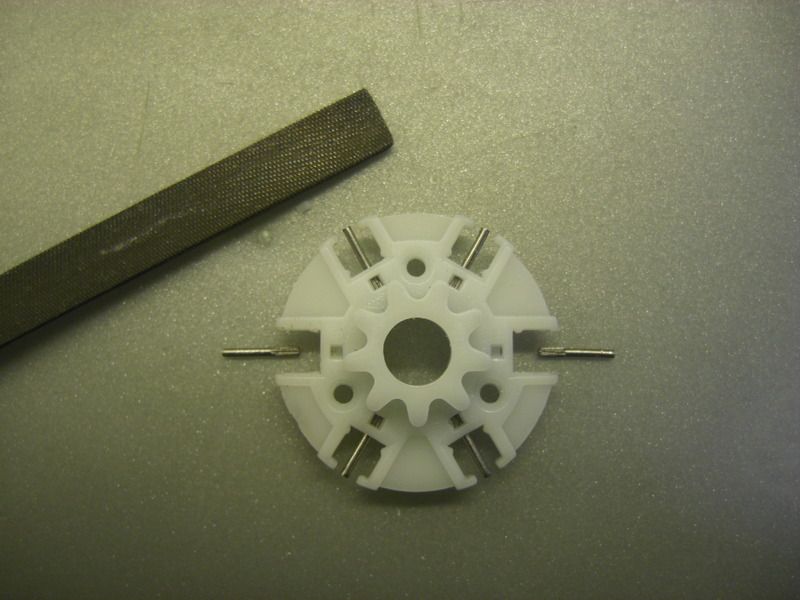 For this upgrade, I'm only making a clearance for 2 opposing b/blocks:
For those wanting a little safer reel, alternatively you can place 3 in situ like so:
Once complete, use a flat head s/driver to replace the pins. Make sure you replace them the right way and don't use excessive force and create a burr at the end. The new b/blocks need to ride on the pins freely to correctly function: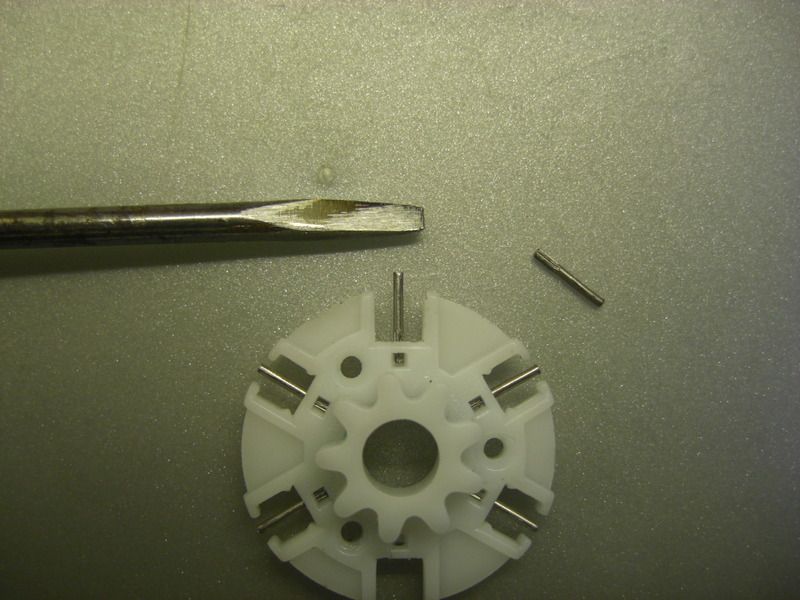 Replace spool onto spindle and install alternate b/blocks.
B/blocks from Shimano Calcutta 400S, 400BSV, Torium 14 and Trinidad 14.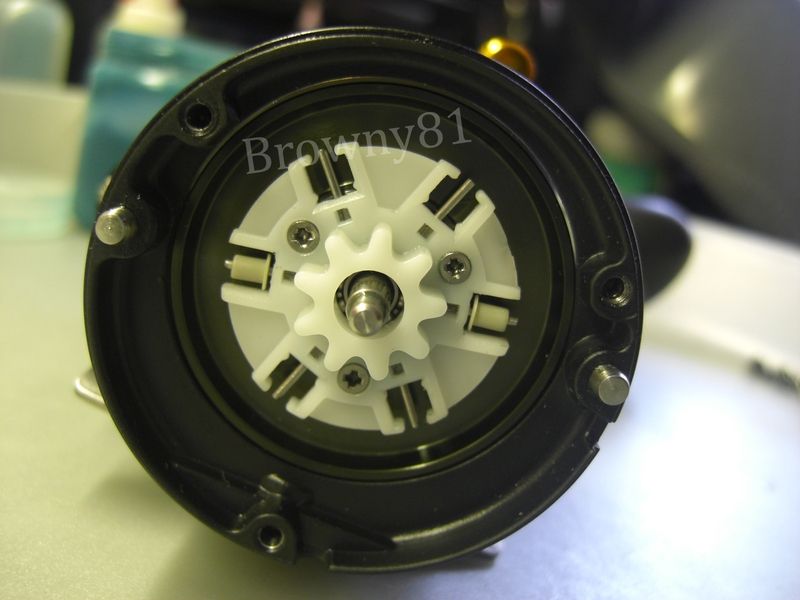 The above grey blocks from Shimano can only be sourced from friends. If you know of someone with any one of the aforementioned Shimano reels, kindly ask them for two or three as there is 6 b/blocks inside each reel. Do not bother wasting your time trying to source them from Shimano, try a friend.
Abu's fibre b/blocks: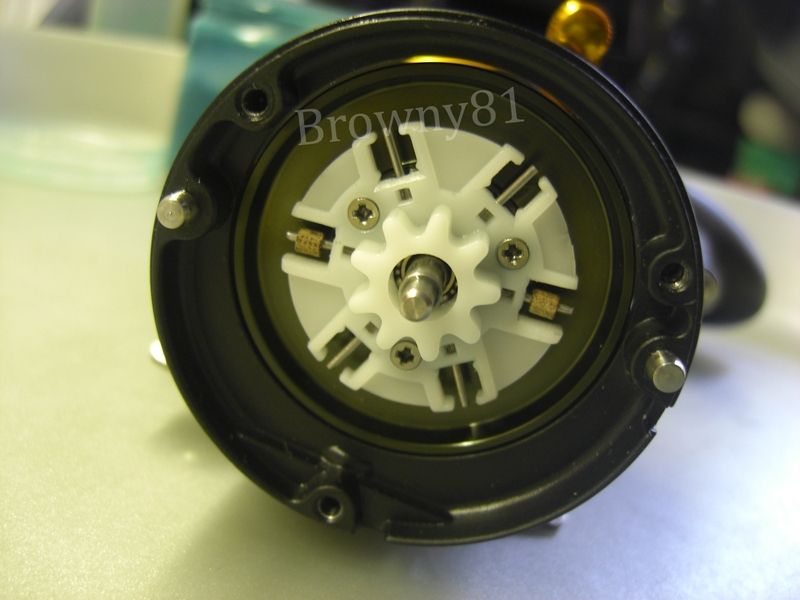 Sourced from either fleabay - or the cheapest source I found is Rutherford's Angling (click
here
), but you might want to consider their postage charges.
Here's how I replace the left side plate without any b/blocks falling off. I line the pin on the cage to the recess I've packed with m/grease and encase the b/blocks within the brake ring...
A upgraded centrifugal controlled Penn Fathom will behave with consistent braking and, more importantly, reliably.
The stock centrifugal system and its issues is frowned upon, and for good reason, though, this has lead to biased recommendations in favour of mono mag units due to only having bad experiences with the stock system. I believe many would change their mind if they had tried this b/block upgrade and experience it for themselves.
Copy and pasted from my post #9...
Here is a little system I employ for adjustability to accommodate for streamlined baits, large baits and changing weather conditions, is '
moderate
' use of the Spool Tension Cap (STC).
Moderately used it's perfectly fine despite the scaremongering you hear. If you remove all forms of freespool qualities the reel once had through the use of a STC, that excessive setting will cause premature wear. But no one is going to be long distance casting with a reel set like that.
Looking on the STC as a clock face; I remove the Penn sticker in favour of a marker sticker. The 9 o'clock setting shown below has minimal lateral spool float in place. It's used for favourable weather conditions and casting stream lined baits at distance. The spool spins for about 40 seconds from start to stop with line taped down after the b/block upgrade was complete.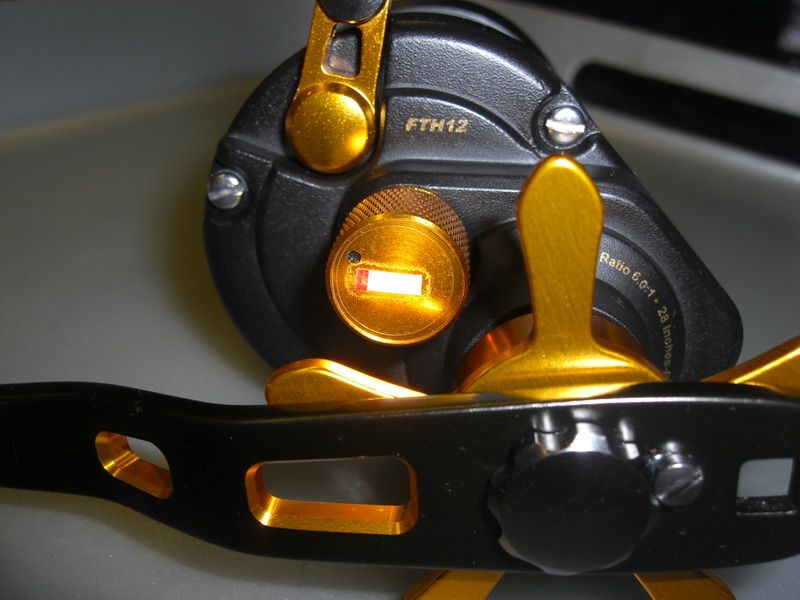 The 12 o'clock setting, a mere quarter of a turn with the STC, slightly removes the lateral spool float previously had cutting 'bench tested' freespool by about 40% to spin around the 25 second mark. Don't be fooled into thinking this will cut your distances in half, '
it
won't
'. The reel is still able to cast a long way but offers a little more safer control to accommodate larger baits and unfavourable weather conditions.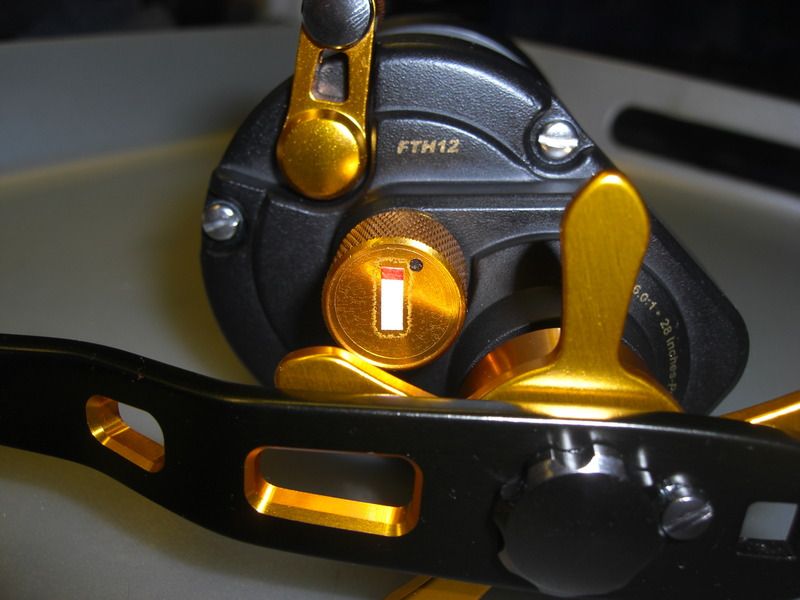 My test subject, my brother, is still fishing his reel stock (apart from the b/block upgrade) since 2013. No replacement parts and stainless steel spool bearings, once cleaned with brake cleaner, still spin (lube free) like they did when new. If the bearings had suffered from wear due to over use of the STC, the bearings would develop slop (loss of tolerances) and will not spin quietly or for any prolonged period and would have to be replaced.
Easy system employed and does the job.
HTH, Browny :thumbsup: