It was the first of August, windy, raining and we were wearing our full waterprood gear - welcome to the great British Summer.
When I got there, the tide was already on the flood, and Concrete was set up with two rods out. IceCream Bob and his friend "Gary" were fishing the sandy bay near the toilets, but we decided to fish the snaggy ground on the other side of the breakwater. The wind and rain didn't stop until about 10 minutes after we packed up at about 12:15am this morning (typical) but all in all, we still managed quite a good night.
I decided to uses DVices at range on both the SLRs while Concrete was fishing one DVB at range with one close in using a 3 hook flapper.
Baits used were mackerel, prawn and rag, with the DVices being fully loaded with big baits - we pretty much tried everything. As I got set up, Concrete had the first fish of the night.
Schoolie Bass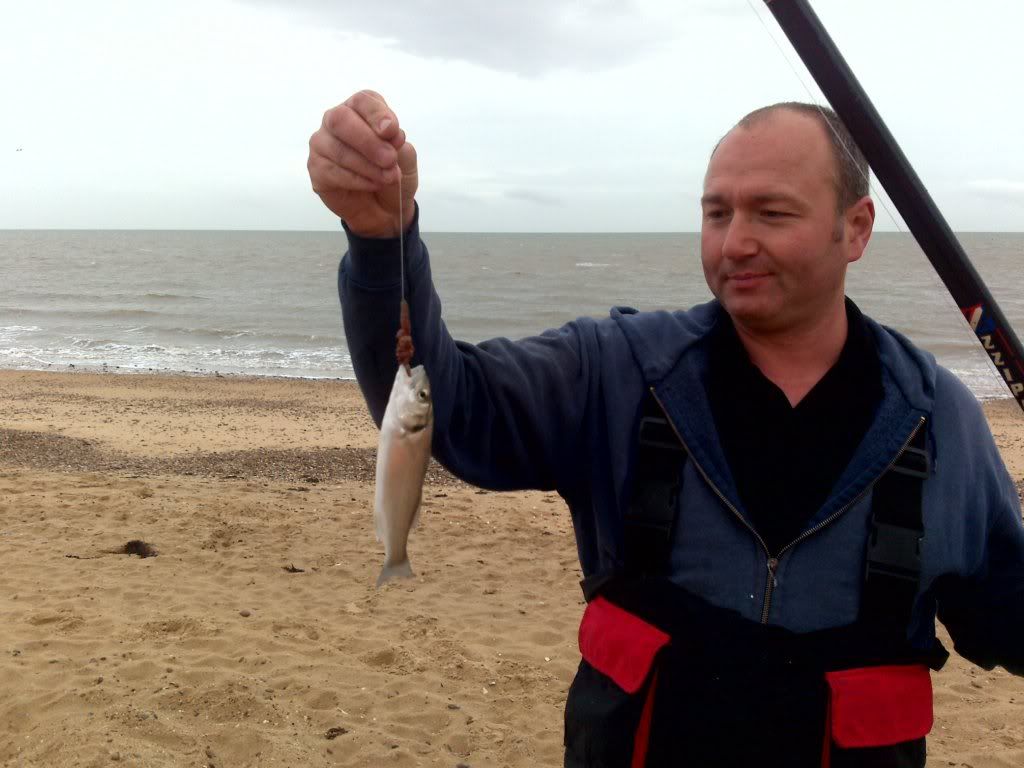 Then along came the eel :sad2:
At this point, we were both missing a lot of slamming bites on the lighter gear (I put on the the SLRs away and used the AFAW Surf - as did Concrete). As we suspected, these were sole - and here is the biggest, caught by (him again) Concrete on the FishyRob Sole Rig.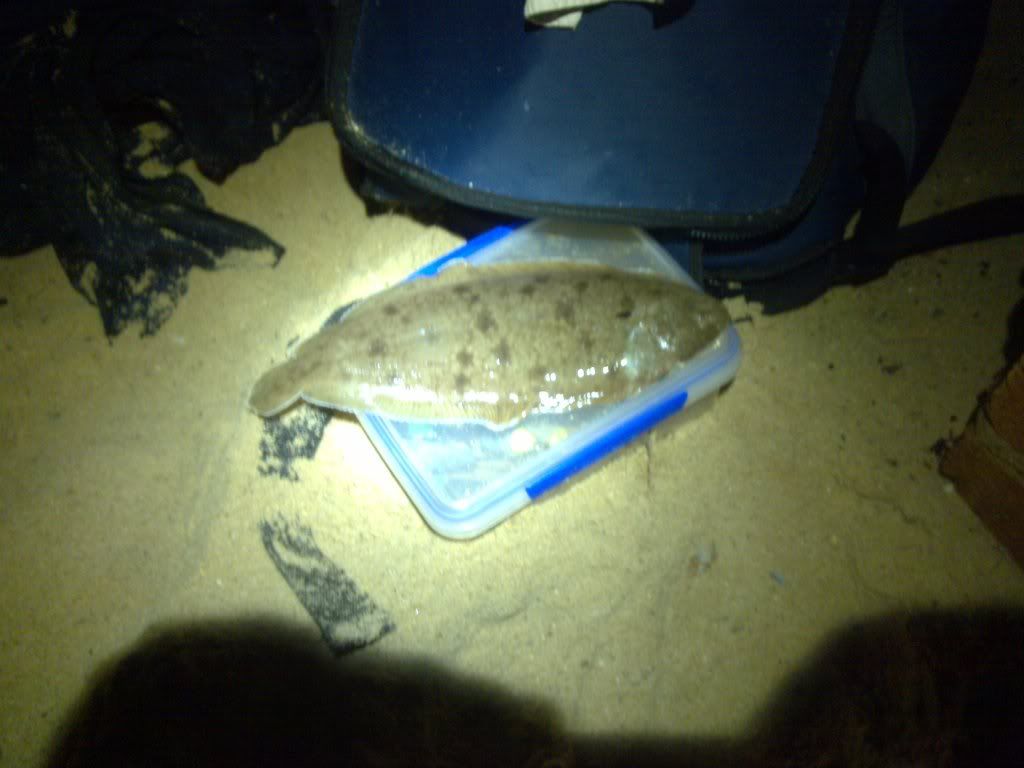 This went to about 1lb and maybe just over.
Last fish of the nighe was a small pouting (yes they are still around) which was caught (yet again) by Concrete.
I missed a fair few bites and ended up with my second blank in succession. I think that anglers all go through a phase where they blank for a while and then get back into the fish - and this was no exception for me. Never mind, we did manage to get this video of my casting a whole mackerel fillet in a DVice with DD Grip Wires. As you can see from the clip, its a rather large bait but it still went out a hell of a long way even though I did manage to aim a little high and to the left. The SW wind didn't help either so it ended up going over Concretes lines (again) as canbe heard in the (apologies for the jerky) video.
I did manage to get a good still of it so upgraded my avatar - all was not lost in the end.
http://www.youtube.com/watch?v=E7x-TV0zgf0
But........ on the way back, we got chatting to IceCream Bob who was fishing in the other bay.
He had a 4.5lb bass caught at range on rag which can be shown here in the photo (it was a bit slimey due to being kept in a carrier bag for about half an hour).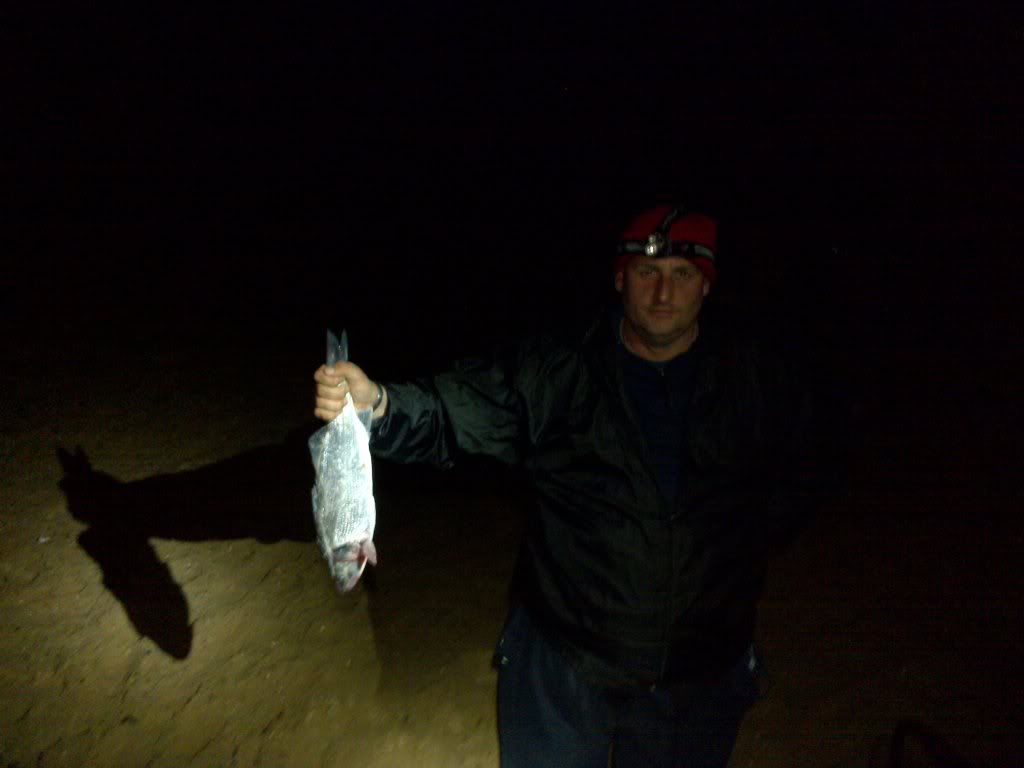 So well done to Concrete and especially well done to Bob for getting the fish. Gary got a codling and so we ended up with ...
Pout, Bass, Eel, Codling and Sole so not so bad in the end.
Next time I'll get a fish :sad:
..... and how could I forget - here is Mr Bronzed Kahunas hitting an absolute mother of a cast ....
http://www.youtube.com/watch?v=Egzq6qtPi4k
Well done that man