Discussion Starter
·
#1
·
I thought I'd better take some along bait today, North Norfolk had a good stir up this week and that means some colour. There's an offshore mark on my "things to do list" the tides were way too big today really so I fished inshore for a while, with no luck, waiting for the slack. Then as the water slowed I upped anchor and went for it.
Before the ebb got too strong I had several drifts over the mark and had a few macks.
I was really chuffed with this one but lost another which was about the same size.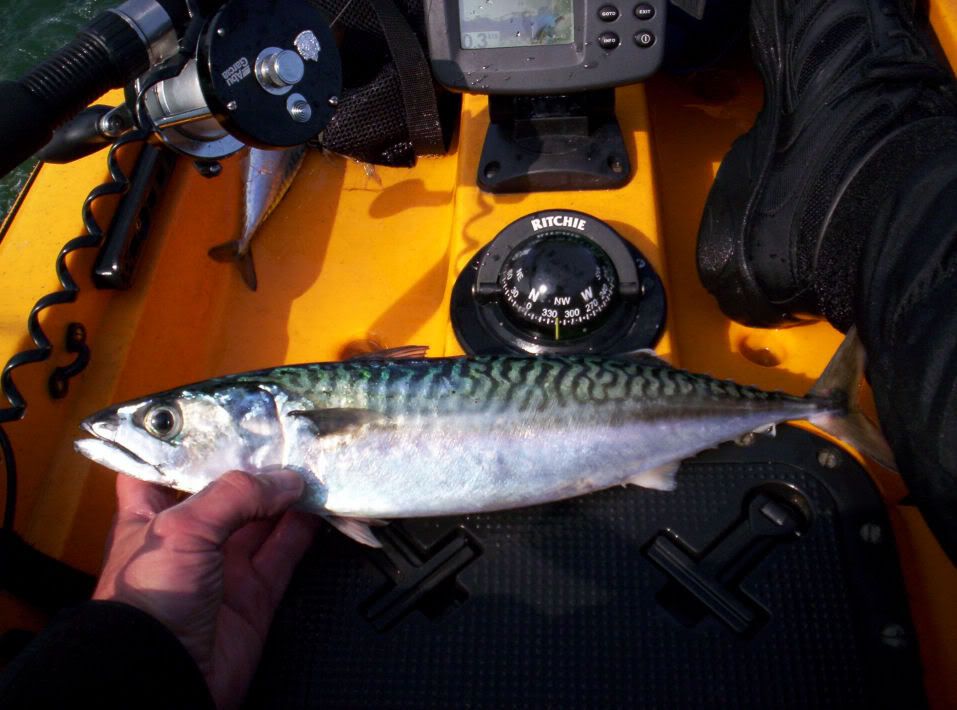 After about 4-5 drifts it got hard work to paddle back and very time consuming because I was down to 1 knot against the water. I got bloody hot as well, I needed a break and a drink so the anchor went down again and the bait came out.
I used double calamari on 5/0 hooks. First fish, a dark codling.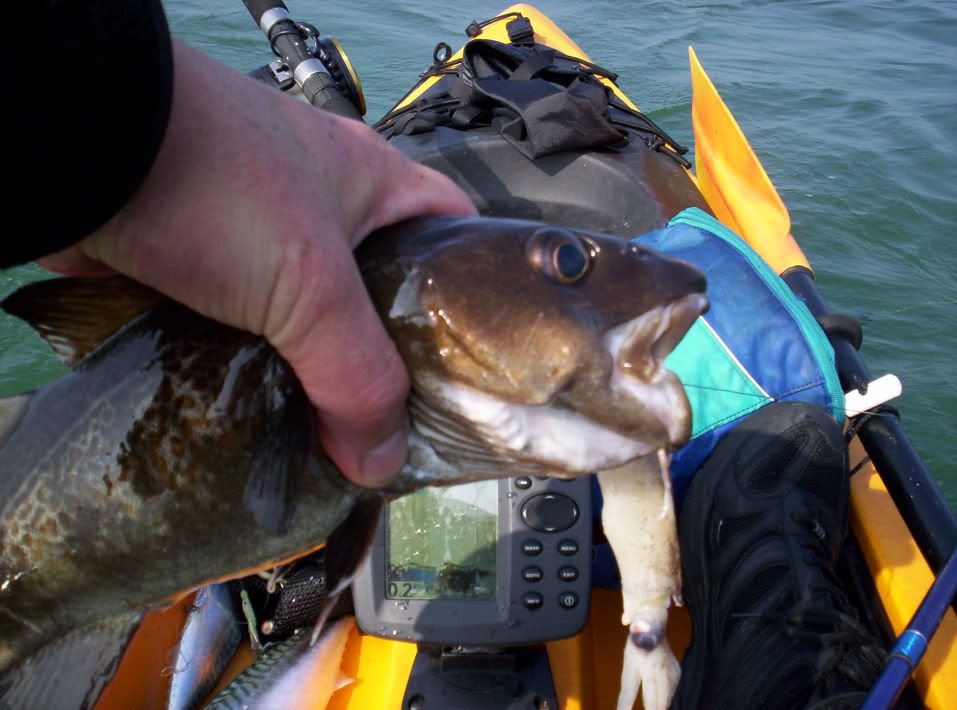 Then some more fish to go back, all on the double squid.
I had about 5 small bass then this wrasse on rag…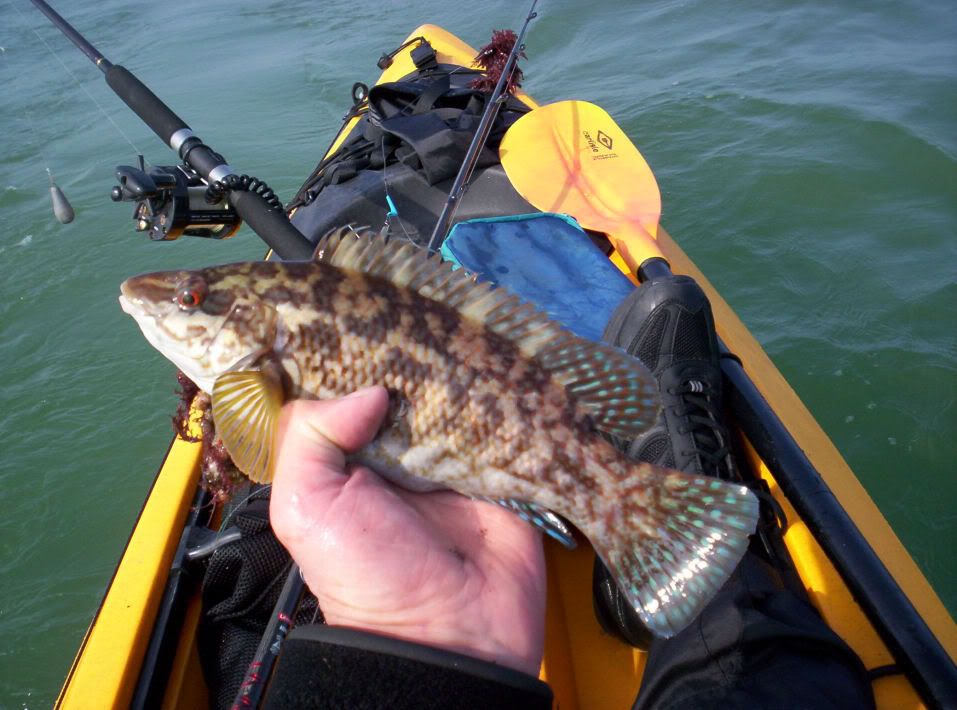 …then another.
As tide was reaching its peak there were huge eddies on the surface and boat was moving about a bit.
Then this beauty, on the squid again. It weighed 10lb on the kayak scales, my first double.